Jean Guy Desjardins shares story of long-prepared-for succession, and firm's vision past 2022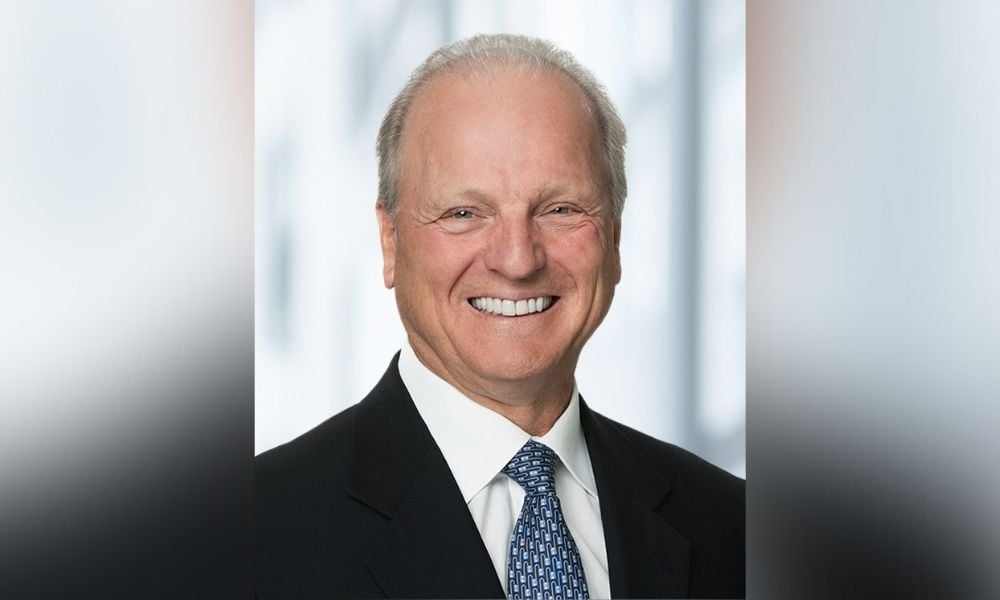 Last week, Fiera Capital announced that Jean-Guy Desjardins, the firm's founder, longtime CEO, and chairman for more than 18 years, has transferred leadership of his company to a worthy successor.
After nearly a decade of mentorship under Desjardins, Jean-Philippe Lemay has been named as Fiera Capital's global president and CEO. Desjardins will continue to participate in key strategic and investment decisions within the organization as the executive chairman of its board of directors.
In an interview with Wealth Professional, Desjardins said he selected Lemay as the top pick to take his place as CEO in 2019. After going to the board and explaining his position, they agreed that Desjardins should remain CEO for the following three-year period, which overlapped with a three-year strategic plan the firm announced in late 2018. At the end of 2022, they would decide whether Lemay should be confirmed as the new CEO.
At least, that was the plan. "After two years, I decided there was no added value in extending the transition for another year," Desjardins says. "I went to the board to say I felt JP was ready, and they supported my decision."
Over the past two years, Lemay has proven his mettle by leading the firm through several important initiatives even as the world went through a once-in-a-century pandemic. Notably, he spearheaded the implementation of a plan to transform Fiera's business model from being highly decentralized to having an integrated global structure. Under that structure, functions such as technology, HR, and legal are centralized, while regional decentralization would be maintained for more client-related activities like distribution servicing.
"It's a transition that lasted a good 18 months," Desjardins says. "We initiated it in the second quarter of 2020, and completed it in 2021. Not only was it a big challenge to implement, but it also had to be implemented in unusual conditions. And it's been very successful."
Before that, Lemay was already being groomed for leadership. When Fiera Capital acquired National Bank's then-investment manager subsidiary, Natcan, in 2012, Lemay was the lead portfolio manager for a liability-driven investment strategy at the unit. But even then, Desjardins saw the potential for him to achieve greater things.
"I saw him as a better version of my younger self," he says. "When we had an opening for the chief investment officer in the Canadian division, I offered it to him; he took it and performed extremely well. Then we needed someone to be president and COO of the Canadian division; I gave him that opportunity, and he agreed and did very well again."
When that position effectively disappeared due to a restructuring of Fiera Capital, Desjardins offered the role of global president and COO to Lemay. In taking that position, Lemay succeeded Vincent Duhamel, who was instrumental in implementing the 2022 strategic plan and went on to become vice chairman of Fiera Capital's board of directors.
"When I look at JP's career path with us, every time I offered him a big step up in terms of possibilities and challenges, he grew and performed them very well," Desjardins says. "Hopefully, this new step will prove to be as good for him as the previous ones; if that's the case, this will be a nice win-win."
Fiera Capital is entering the last phase of its 2022 strategic plan, which encompasses the four pillars of people, process, performance, and partners. But even over the past year, Desjardins says, its leadership has been working on a broader 10-year vision of what they want to make of the firm. While the four pillars are still very much part of the firm's DNA, they see the firm as much more than that.
"I like to think that today, we are a lot more than a portfolio manager or an investment management company. We're capital allocators," Desjardins said. "We dream of being seen as efficient capital allocators, which means not just being efficient in terms of returns, but also being efficient from a diversity point of view, from an integration point of view, from an environmental point of view.
"it's about accounting for the social responsibilities you have in the broad sense of allocating capital, while achieving competitive rates of return for clients. And as really serious research now tends to demonstrate, these things are not in contradiction … as a matter of fact, they're very complementary."