Not many people get hooked on the investment industry as early as Ashley Misquitta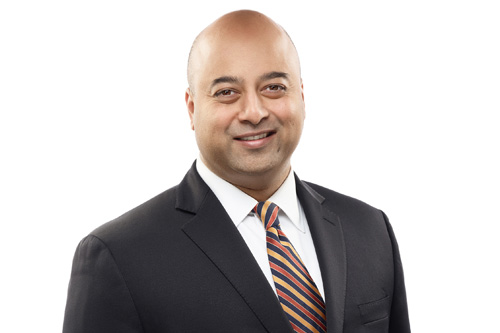 When Ashley Misquitta bought his first mutual fund at the age of 11 he was already hooked on the investment industry. It turned out to be a passion that burned more intensely as he grew up and learned more about the markets and how they operate.
Misquitta was reading voraciously on the investment industry and regularly checking the performance of his portfolio throughout his early and mid-teens. Enrolling in an economics class in his last year of high school only reaffirmed his interest in the financial and investment worlds. While other students observed the teacher's charts with mystery and dismay, Misquitta found that everything seemed to just make sense. "I thought, 'okay, this seems like a good place for me,'" Misquitta says.
After high school, Misquitta got his BA in economics from Western University and then an MBA from the University of Notre Dame.
"My MBA focused on finance and investment management, and one of my profs was Frank Riley who was head of the Association of Investment Management Research (known as the CFA today), so I got to learn from some really impressive people and that further cultivated my interest," Misquitta says.
Since completing his MBA, Misquitta has held a series of progressively senior roles in investing and investment management, including positions at
National Bank Financial
, Invesco Canada and
Mackenzie Investments
. He joined
Empire Life
in February 2017 as the lead portfolio manager for the firm's US funds.
"I've been drawn to the U.S. from an investment perspective partly because it has the broadest and deepest capital markets in the world and there are a lot of opportunities there," Misquitta says. "With what you see from Silicon Valley, Massachusetts and Research Triangle Park in North Carolina, there is a variety of places with extraordinary entrepreneurship. It's very interesting to see, and all of that entrepreneurship also results in a lot of spin off businesses that represent good opportunities."
Despite the tumultuous political climate in the U.S, Misquitta maintains a clear and methodical strategy that focuses on business fundamentals and ignores much of the media noise. "When all is said and done, the performance of the companies we own is going to be driven by how those businesses are operated," he says.
"Companies that have strong competitive advantages, that are well managed and have secular tailwinds will be successful. External forces around politics come and go but what is really going to drive the returns of our investors are the characteristics and performance of the underlying business that we own."
Misquitta feels fortunate to work in an industry that he still finds so compelling. It's been a long time since he bought that first mutual fund, but Misquitta's passion for seeking out attractive investments remains as strong as ever.
"I always wanted to be in an industry where I can make a difference for people, and I feel I'm doing that," Misquitta says. "I recognize I'm not saving peoples' lives, but, at the same time, if I do well people are going to be able to retire earlier, educate their kids, and accomplish their goals."