In a world of YOLO, building defensive saving and investing habits is more crucial than ever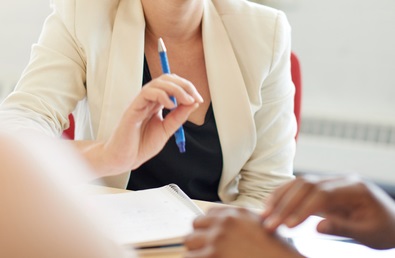 From a young age, Chelsey Chartren has had a strong business orientation. She spent her high school years taking up business, accounting, and math courses — all of which she excelled at and enjoyed. Supported by her parents and driven by academic and emotional highs, she knew what she wanted to do next.
"Going through university, I worked part time at
TD Bank
and knew that the financial services industry was going to be my career path," she said. Today, she is a financial advisor at the McClelland Financial Group of Assante Capital Management. She personally manages $9 million — no small task for someone who's been on the job for just over two years. That's not even mentioning her being among Wealth Professional's youngest Young Guns for 2017.
"The most fulfilling aspect of being a financial advisor is having the ability to take the worry away from my clients when it comes to their finances," Chartren said. At every meeting, she begins by inviting clients to raise questions or concerns; her goal is to address them before they leave the office. Clients can come see her once or twice a year, which she said is frequent enough for them to feel taken care of.
The majority of Chartren's clientele are millennials with whom she shares similarities in life experience, which has let her build solid relationships. Among her clients, one priority stands paramount: to set up a savings strategy to ensure they have enough money for retirement.
"One thing that I've been saying to my clients from the beginning is to 'pay yourself first,'" Chartren said. "Most people don't realize how big of a difference saving at a young age makes on your portfolio long-term. This is why it is so important to put that little bit of money aside from each pay cheque, before any other bills come out."
As members of the YOLO ("you only live once") generation, some of Chartren's clients may regard every dollar kept in a savings or investment account as an opportunity lost, an experience missed, or an adventure sacrificed. But thanks to various mentors she's crossed paths with, Chartren knows how to provide clients with a much-needed dose of defensive pessimism.
"I have been lucky to begin my financial career during 'up' markets like we've been having the past six to seven years," she said. "However, I know this won't last forever, so my mentors have helped coach me in terms of how to prepare clients for the 'down' markets. During meetings when I am reviewing clients' positive returns for the past many years, I make them aware that their returns will be negative eventually for a period of time. It is important to prepare our clients so that their emotions don't take over when the markets turn; instead, they stay invested."
Having that attitude of caution is also important during the early years of earning. For young people in the prime of their careers, it may be easy to feel like they'll live forever, but hard to imagine that they won't earn forever. To prepare for when their active income streams dry up, they'll have to build up adequate passive income and wealth — no small task, given the prospect of increasing life expectancies, rising healthcare costs, and other retirement challenges.
"Most employers these days don't offer pension plans," Chartren said. "Building these types of foundations now will hopefully create concrete habits that they will continue and learn from … especially because time is on their side."
Related stories:
Why aren't more Ontario millennials investing?
Five ways to engage Gen Z workers