Advisor calls out industry's history of stagnation, urges end to 'non-stop run-around' on implementation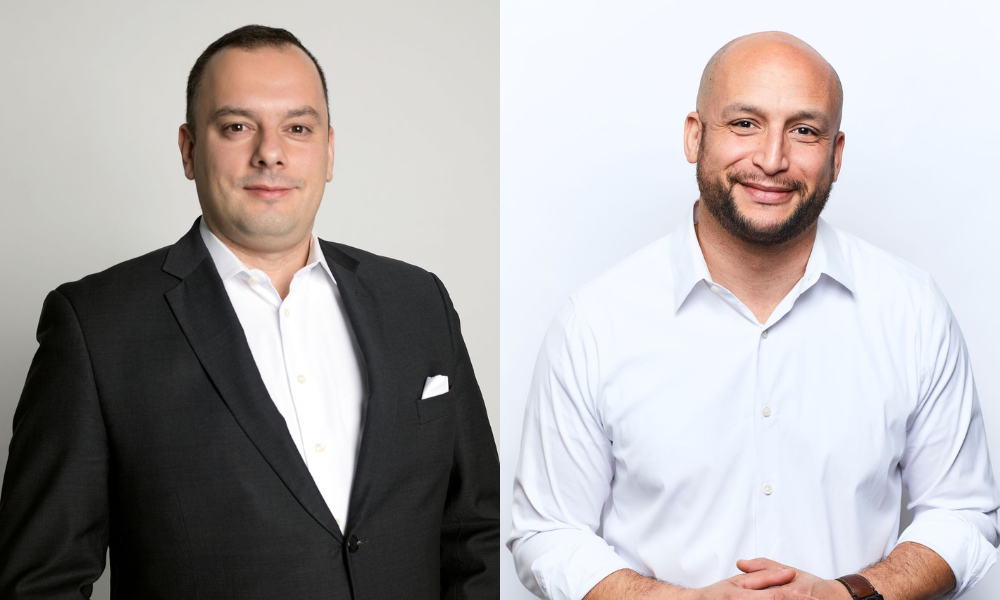 After the pandemic-driven acceleration of technology adoption across the wealth industry, a lot of institutions and practices are proud of their progress. But for Jason Pereira (pictured above, left), it's too soon for Canada's wealth firms to pat themselves on the back.
"A lot of change happened during COVID out of necessity, but the reality was that the vast majority of the Canadian marketplace was ridiculously behind the times," the partner and financial planner at Woodgate Financial said in a recent interview with Wealth Professional. "There's been a lot of adoption, but there'd been so much stagnation as well."
According to Pereira, a lot of the technology that's operating in the Canadian market is legacy technology. With more modern and effective solutions coming out, he sees core pieces of technology being replaced, and industry players being challenged or shut down as they fail to meet the challenge of tomorrow.
Read more: Are growth-focused wealth firms oblivious to their technological debt?
"I think wealth firms should realize that this is a journey, not a destination," he says. "This is not something that ever stops; it is just continuous improvement. And as soon as they can embrace that mentality, that's the best thing."
Some wealth firms might flinch at the idea of making capital investments in the face of a down market and possible recession. But InvestCloud Chief Strategy Officer Will Bailey (above, right), argues that challenging times hold up a mirror to firms and force them to really reflect on where they want to focus.
"I've found that all advisors want to focus on ensuring the best outcomes for their clients," Bailey says. "That includes robust planning, finding the best products to support those outcomes, and communicating to make sure what they do registers with the clients."
With financial planning software solutions, portfolio management software, CRM systems, and other solutions at their disposal, wealth firms should be able to hit those targets in a more scalable and effective way. But while firms might be tempted to invest in point solutions, getting the best-in-class platform or software for each problem without necessarily considering how well they integrate with each other, Bailey says that only begets more problems.
"Many firms that come to us for help are using point solutions that live on different islands," he says. "When a firm's planning module doesn't connect with its communication solution, or its platform for product shopping, it creates manual processes that increase the costs of retaining clients, which is the last thing you need when you're facing inflation and fee compression."
Read more: Using tech to bridge the wealth personalization gap
But according to Pereira, a majority of decision-makers at wealth institutions do not recognize the possibilities that technology opens up. The pandemic-driven rush aside, he says deals to implement wealth technology have traditionally taken too long to push through.
That has led an "enormous" number of Canadian wealth technology firms to go to the United States, where they were less likely to go through the kind of "non-stop run-around" from wealth firms who hesitate to make significant changes.
"Management at institutions need to change their understanding and educate themselves. They need to be dynamic," Pereira says. "This constant game of taking almost three years to make a deal on a lot of these things needs to end."