Richardson Financial Group adamant its not for sale but Canaccord president tells WP why advisors would benefit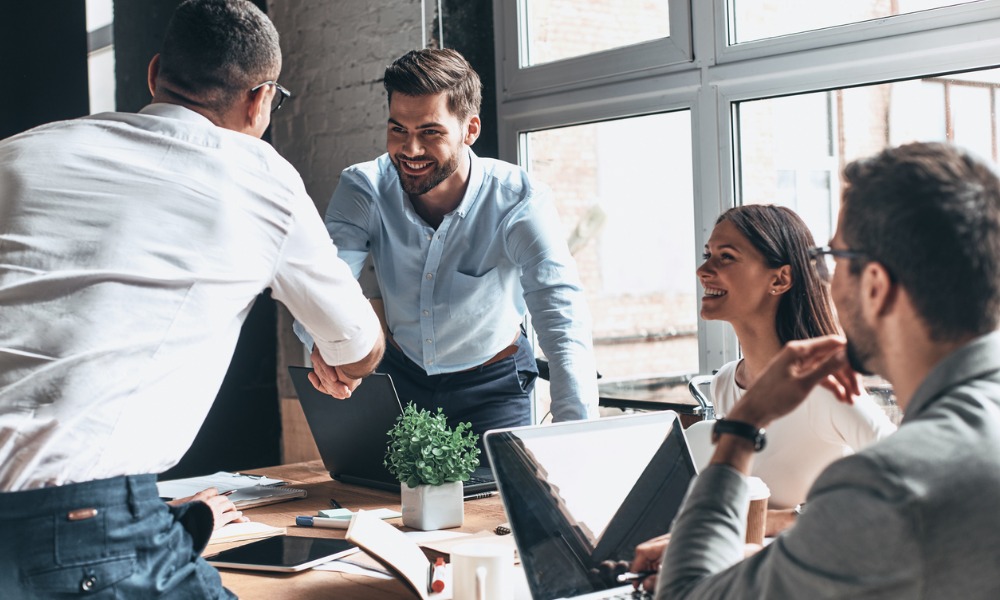 Canaccord Genuity's $367 million takeover offer for RF Capital Group "makes sense on many different levels", according to the firm's president of its Canadian wealth management business.
News of the bid, which was made earlier this month, emerged yesterday, raising the prospect of two of the largest independents joining forces. Richardson Financial Group holds a 44% share in RF Capital.
Canaccord Genuity CEO Dan Daviau insisted the proposal would not only provide superior value for RF Capital shareholders but offer Richardson Wealth advisors significant scale, stability and growth potential. He revealed that RFG's board of directors dismissed the offer "without reason" and also rejected an offer to discuss the proposal.
In a statement sent to WP, Richardson Financial Group president and CEO, H. Sanford Riley said that Richardson Wealth has incredible long-term potential and its shares were not for sale, adding: "We believe that RF Capital is embarked on a strategy that will generate far more shareholder value than a transaction with Canaccord would. RFG's shares are not for sale because we believe in the long-term vision for RF Capital and Richardson Wealth."
Stuart Raftus, president of Canaccord Genuity Wealth Management Canada, believes RFG is missing out on a great opportunity and that bringing the two businesses together would benefit clients, its advisors and shareholders.
Good things happen to profitable businesses, he stressed, adding that Canaccord's "best-in-class discretionary platform" is a significant value add for Richardson advisors should any deal materialise.
He told WP: "There's a great cultural fit with the Richardson IAs and our platform. The way we look at the business and run the business, you can see the results. There have been 14 IAs, representing more than $3 billion in client assets, that have moved over [to us] from Richardson already, and they've seen their businesses flourish because of the client experience, best-in-class technology and the culture of our organization."
There is little doubt that recent years have represented contrasting fortunes for two of the mot established independent businesses in Canadian wealth management. Canaccord has doubled its client assets in Canada over a three-year period, having recruited more than 45 IA teams, including the 14 from Richardson, collectively managing more than $11 billion in client assets.
Richardson, meanwhile, are emerging from a destabilising boardroom battle in which former Richardson GMP executives and shareholders came out against RFG's acquisition of the remaining shares of Richardson GMP. A deal was eventually agreed, albeit at $420 million, $80 million less than was agreed before the pandemic forced a revised offer.
Raftus said: "If you look at the growth differences between Canaccord Genuity and Richardson over the past five years in total assets under administration, average assets per individual investment advisor, and profitability, really there's just no comparison. And this has occurred during one of the greatest five-year periods in wealth management in the country. Those are just facts.
"If you slip behind on technology and slip behind on your platform, it's really hard to get caught up. [The deal] makes sense on many different levels."