Firm's CAO Stuart Raftus tells WP about strategy to expand its high-end offering across Canada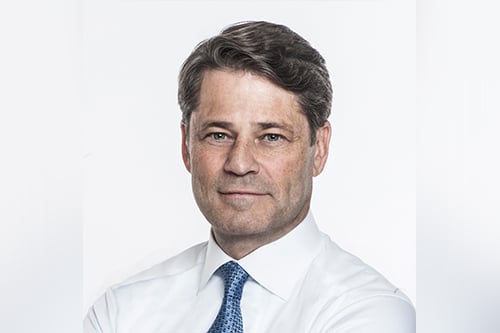 If the banks are Starbucks, with off-the-shelf lattes focused on mass consumption, Canaccord Genuity is the independent coffee shop that knows how strong you like it, what beans you prefer, and where to place the complimentary chocolate-dusted truffle.
The boutique wealth management firm's strategy is to attract the crème de la crème of advisors and provide them with the tools to offer clients bespoke, highly customized portfolios.
It's established a high-end, select presence across Canada and the firm's pace of growth has been eye-catching. A total of 39 teams in the past three years, with more than $9-billion of client assets, have switched to the "success breeds success" culture where they have the freedom to offer investment solutions based on what they believe is best for their clients.
Just last month, two-advisor team Basran Wealth Management Group, which manages more than $200 million in assets, joined them from RBC Dominion Securities.
Stuart Raftus, President of Canaccord Genuity Wealth Management (Canada), sat down with WP to discuss his firm's vision for the future. He said its opportunistic approach will continue and expects to see similar growth over the next three years, building on the current 145 teams and $21 billion in AUM.
He said: "Much of the common thinking in the independent space for many years was that to achieve profitability, you had to get scale or critical mass, and that was always identified by the number of advisors.
"We just think that's fundamentally the wrong way to go. The quality of the advisors and the size of businesses that they run is how you achieve critical mass and profitability. The fundamental reality, as well, is that even if we want to build a business of 600-700 advisors, there are simply not enough top-quality advisors out there to do that.
"We're really looking at the best-of-the-best investment advisors and that, in itself, creates a very unique culture."
In an industry that is constantly trying to section off demographics and products, it's an anti-commoditization stance. The strategy is not to create a behemoth of a firm but to retain its boutique ethos where Raftus knows each advisor personally.
He explained: "Much of the competition is trying to commoditize the offering and what an advisor looks like; simplifying what clients are and putting them into three or four buckets. We just don't think that's the case; the client deserves more and deserves better, and the advisor deserves more and deserves better.
"We're creating a very open-architecture product environment, where advisors can choose what they think is best for their clients and what's not."
He holds up one of Canaccord's stars, David LePoidevin, based in Vancouver, who manages more than $1 billion on a fully discretionary basis. While Canaccord has been very involved in cannabis underwriting, LePoidevin does not have cannabis shares in his portfolio. However, Raftus said the portfolio manager would quickly take umbrage if told he could never incorporate this into his portfolios.
That opinionated, entrepreneurial spirit is part of what Canaccord looks for when eying up new recruits; Raftus wants the intellectual challenge of having the best brains in the business. And while the firm is generally not interested in practices under $150 million, a lot of it comes down to personality and whether the advisor will be a good culture fit.
Raftus, who is also EVP and Chief Administration Officer of Canaccord Genuity Group Inc, said: "There are people that run big practices and generate lots of revenue but I can tell just by talking to them, the way they view their clients and the client relationships they have, that they are not somebody I'm going to be interested in doing business with.
"People have to be willing to work in an environment that's collegial and somewhat team-oriented, although they're very individual people. With the sharing of information, transparency and collaboration, you just end up with better results.
"You don't want someone with a big book of business, with revenue or assets, that's going to come in and be disruptive. We spend a lot of time genuinely getting to know them; their personal situation, family situation, how they built their book of business. It's a lot of things."
The beauty of an independent platform, he added, is that advisors can take advantage of as much or as little of the offerings as they want. Many broaden their interests over time as they realize how "confined and frustrated" they were at their previous firm.
The teams who have switched in the past three years feel their decision has borne fruit and propelled their careers.
Raftus said: "One of the things that I find really pleasing is, by definition, when someone signs that contract, they've drunk the Kool Aid, they're coming and that should mark the high in their feelings about Canaccord Genuity.
"But what I've found is almost to the person of those 39 teams, six to nine months in I'll get a call or an email and they'll say to me, ' you know what, this was actually way better than I thought it was going to be'."