Capco Canada CEO explains how winners are pulling ahead as wealth industry embraces its technological imperative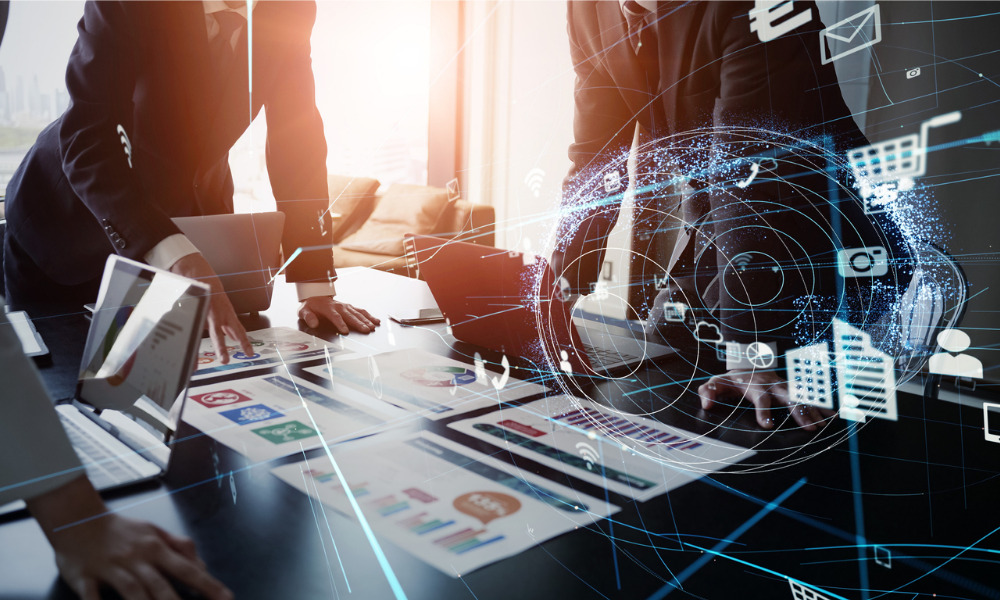 For Gary Teelucksingh, who assumed his position as CEO of Capco Canada in August last year, the past five months have been a whirlwind. And while he describes his promotion as an evolution from his prior year and a half as COO, it's not just the new role that's got him excited.
"For everyone in our industry, these are unprecedented times," Teelucksingh says. "In the advisory business, there is a significant amount of work to be done, and clients are in need of help and advice."
The advisory industry is thriving as consulting firms work with companies from across industries, including financial services and wealth management, to address challenges associated with digitization; Capco has seen its business grow by 40%. And just like what's happening with hedge fund firms, asset managers, and a broad swath of other sectors, advising firms are navigating a talent shortage as demand for services outpaces the pool of expertise needed to address it.
"We have new entrants like Google, Facebook, and others setting up shop and expanding their operations in Canada, which is putting further pressure on technology talent," Teelucksingh says.
Beyond its strategic partnership with IGM that was unveiled in 2020, Capco has been working with more financial institutions recognizing the need to evolve themselves. More and more banks, credit unions, and wealth managers are embracing the theme of taking on the "three-headed monster" of improving client experience, process automation, and digitization.
Still, Teelucksingh notes, there's a difference between embracing something and implementing it. "You can make incremental improvements, or you can transform, this type of change is transformation," he says. "We're very fortunate to have clients beyond IGM, include two of Canada's large banks and a very large credit union, who have made the decision to transform their business."
To help carry out that transformation for its clients, Capco is working with a large U.S. banking technology provider to streamline the end-to-end process from client experience, automating processes, all the way through to digitizing information as needed.
While those changes can deliver significant benefits both for the financial service enterprise and for the end customers it serves, it's not at the top of every financial firm's priority list. In the wealth space, he pointed to a very significant regulatory regime, a tight focus on new product launches, and a shift toward T+1 as projects that are taking up firm's attention and dollars.
"I think if you stratify the business, there are firms who are big enough to carve their own path, and there are firms that are smaller who rely on third-party providers," Teelucksingh says. "Those smaller firms are limited by the ability of their platform providers to evolve, because they don't have the resources to build or innovate outside of those platforms."
The upshot is that for smaller players who can't build their own solutions, embracing transformation can involve a significant trade-off. In order to scale up in a digital direction, they have to engage with platform providers with solutions to address challenges in operational efficiency, customer experience, and more. But for them to do that means leaning on intellectual capital that's outside of the firm; for better or worse, they could end up anchoring themselves to those providers for the medium and long term.
Unfortunately, many firms don't even have the luxury of thinking that far ahead; barraged with near-term challenges including competitive challenges, attrition, and the hanging threat of COVID, they haven't been able to raise their nose from the grindstone. But once all that haste and noise clears away, Teelucksingh is convinced that the digital transformation leaderboard will rightfully capture the attention of players across the industry.
"I think as we exit COVID and optimism comes back to the market, you're going to see more investment dollars be targeted towards activities that can help push leading firms to the forefront of the industry," Teelucksingh says. "And you're going to see firms like IGM and others start to pull away as they reap the benefits of their technological investments over the last number of years."