Andrea Casciato has risen through the ranks and is determined to 'meet clients in the way they want to be served'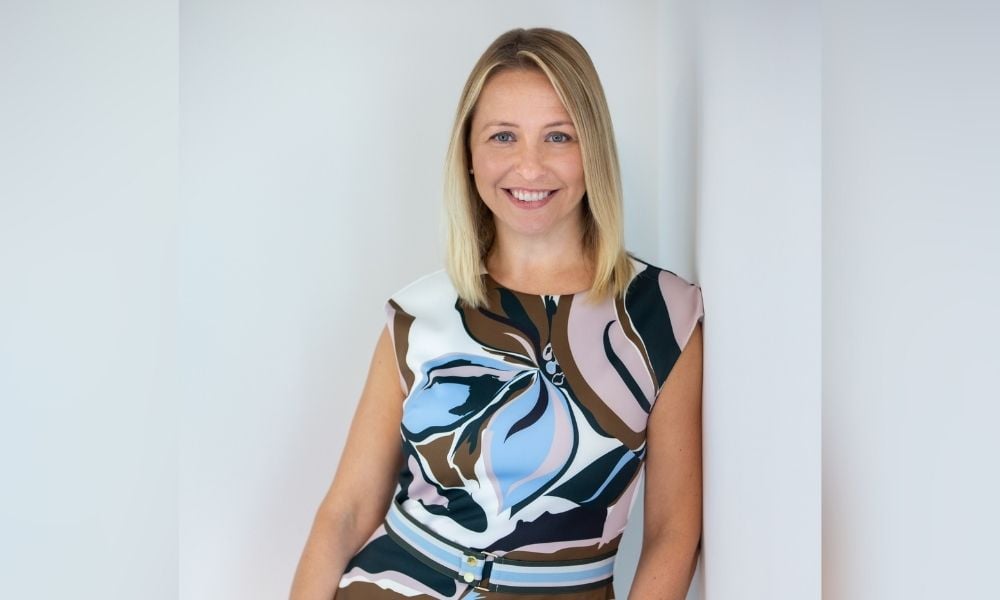 If you ask Andrea Casciato, the new Head of Digital Investing for BMO InvestorLine, how her early skydiving connects with her rapidly rising career, she gently laughs.
"That was 20 years ago, but I think it's indicative of the fact that I'm always very curious and want to try new things," she told Wealth Professional as she began her new role this week. "I've let my career take me on a bit of a journey."
Casciato, who started in human resources, has been moving up quickly at BMO and spent the last decade in wealth management. She's just been its head of North American digital investing sales and service, where she led a team of more than 400 investment sales and client contact specialists, for the past two years.
She's interested in helping women take charge of their finances and advance in their careers, but her people skills have launched her into the digital side of transforming wealth management.
Casciato was able to wed both aspects in her last job. Given that women are expected to control 31% of the wealth in Canada by 2024, but the industry's leaders and advisors still don't represent gender or diversity equity, she was pleased to be able to increase the number of women leaders in BMO's frontline contact centre roles from 20% to 45% They lead teams of 15 to 20 customer service – or investment – specialists and now are all women of color.
She's also been the executive sponsor for BMO's North American Customer Contact Centre's Diversity, Equity and Inclusion Council and a member of BMO's employee-run diversity, equity, and inclusion board of directors. She's pleased that they've started mentorship programs and done virtual events, and she often gets to speak to increase awareness about diversity, equity, and inclusion and getting more people engaged. "I get a lot of value in watching women succeed," she said, "and truly feeling like I've helped them."
Casciato now is head of the section that oversees customer service and sales, but is also driving BMO's digital transformation in its InvestorLine. She said her role is "to meet the clients in the way that they want to be served – and, increasingly, they want to be served digitally. For my business, which is self-directed investing, they want to have the best possible platform and servicing that they can have because they are do-it-yourself investors."
That also means providing them with the ability to connect with the help they require. "Increasingly, I see that as being more digital than phone," she said. "My experience in the broader wealth business has taught me that for some pieces – particularly when you're dealing with high-net worth individuals and family offices – there's a relationship component that's really hard to replicate digitally. So, we need to be prepared to meet our clients where they are, to have the digital capabilities and continue to have those – face-to-face virtually through technology – relationship pieces with another human because that's important when you're dealing with people and their money and advice."
Casciato's journey has led her from human resources to an executive MBA to leading the Calgary sales team because of her human resources, change management, and communication skills. But, she's excited now to be on the digital learning curve with BMO's digital-first strategy and helping it differentiate its platform for do-it-yourself investors.
While BMO has had its InvestorLine for awhile, Casciato said there's been a huge demand for self-directed investing in the last two years – with both retired as well as younger people – but engagement has dropped a bit. So, it's launched its AdviceDirect ads, which are showing clients they can invest themselves while also receiving a bit of guidance. If they want more, they can approach the contact centre for more education or a more supportive hand.
"We feel this is a solution that can help to reengage and support them with personalized trading advice that they get through the platform," said Casciato. "With the research we've been doing, we've found there's an opportunity for us to really invest more in letting our clients know it's there. So, that's what we've been doing because we see an opportunity to help Canadians in a different way than when they're on the purely self-directed trading platform."
"It's a pretty exciting time in terms of the growth in that part of the industry for people who want to manage their own investments with BMO's InvestorLine. For me, it's an exciting time to be coming in to play a bigger part in a business like this," she said.
"I want to continue to be able to make an impact on individuals and help them to grow as much as possible while I'm continuing to move our business forward. I'm really passionate about what I do, and about wealth management, and how women are participating and we're creating the conditions for them to be successful both in their careers and their finances. So, ideally, I see myself continuing to play more and more of a leading role in making that happen."