Just four per cent of Canadians seek guidance from a financial advisor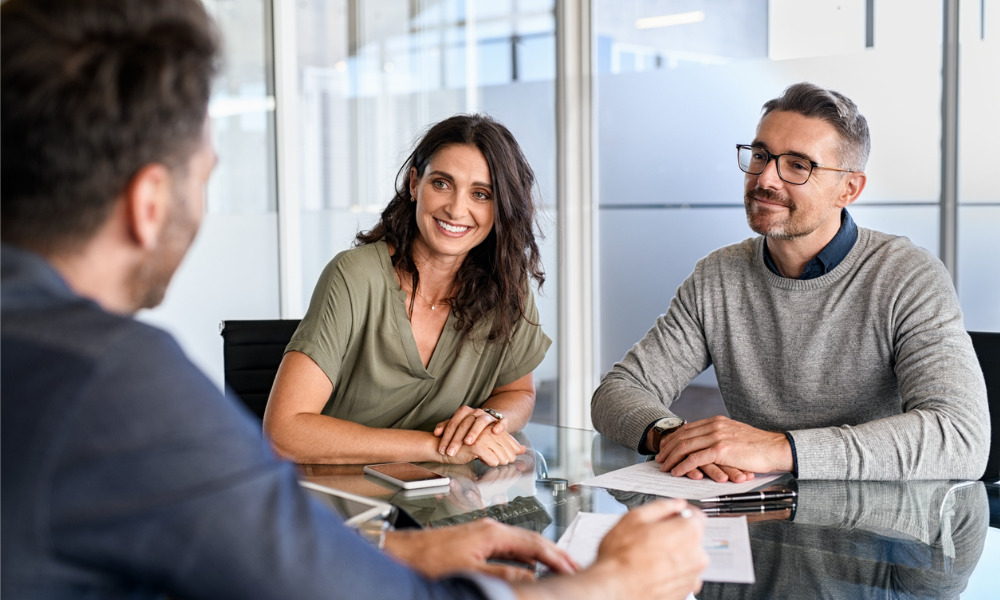 The Financial Resilience Institute defines family financial resilience as a household's ability to endure stress, financial difficulty, and unexpected surprises brought on by unanticipated life circumstances. This is evaluated at the national, provincial, and household level in Canada using the Seymour Financial Resilience Index.
The state of Canadians' finances was closely monitored during the COVID-19 pandemic. Assistance programs and the limited availability of opportunities to spend helped increase the savings of some Canadians. In 2020, savings expanded by around $180 billion, according to the Bank of Canada.
However, a Scotiabank Retirement Survey conducted in February 2020 revealed that 70% of respondents were concerned they were not saving enough money for retirement and 66% thought they had miscalculated how much they would need to support themselves after they were no longer employed.
In March 2022, a CIBC poll revealed that just 43% of respondents thought they were currently saving enough money to retire when and how they wanted to. The survey also revealed that 88% of people who were not yet retired lacked a formal, comprehensive retirement plan.
Even though the pandemic allowed some people to increase their savings, statistics from the Seymour Financial Resilience Index shows that high household debt, a lack of retirement readiness, and persistent macroeconomic issues continue to pose serious dangers to Canadians' overall financial resilience and well-being. The decline in Canada's financial resilience score indicates higher financial vulnerability of families on a global scale, according to the June 2022 Index.
The Index also revealed that people who prepare financially for impending or unforeseen expenditures or save for long-term goals scored on average much better than those who don't. The ability of households to manage their finances is one indicator of this resilience. However, only 4% of Canadians use a financial advisor, despite their positive effect.
Owing to their comprehensive approach to advice, financial planners are in a good position to assist households in strengthening their financial resilience. A comprehensive strategy that incorporates all aspects of a person's unique circumstance serves as the planners' guidance.
StrategyCorp Institute of Public Policy and Economy analyses how professional financial planning might help low- and middle-income Canadians become more resilient. The building blocks of a person's financial picture, such as their financial flows and stocks (i.e., income, savings, debt, and assets), retirement readiness, and capacity to handle shocks and unforeseen circumstances, can all benefit from professional counsel. These three aspects relate to aspects of household financial resilience.
The longer a household works with a financial counsellor, considering several factors, the greater the favourable influence on asset creation. The major factors causing families working with financial advisors to have larger financial assets than non-advised ones were higher rates of savings and putting more money in non-cash investments.
According to a study by the Montreal-based research institute CIRANO, those who received expert assistance were 13% more likely than those who did not to feel confident about a secure retirement. In the 2016 research, CIRANO compared information from 2010 and 2014 to understand what occurs when a client stops working with an advisor. Between 2010 and 2014, families that continued to work with a professional had their asset values increase by 26%, while those who quit doing so experienced a loss of 34.2%.
In his essay "Financial Advice: Does it Make a Difference," Michael Finke discovered that even after adjusting for other factors like income and education, there is a favourable relationship between using a financial planner and retirement wealth and net worth.
Several actual and perceived hurdles restrict individuals from seeking financial planning services, even though holistic financial planning guidance can be helpful in assisting households in increasing their financial resilience. Many people think that because they can handle their financial issues on their own, they simply do not need help.