CEO Daniel Kenny shares how new strategic collaboration will create additional efficiencies for wealth advisors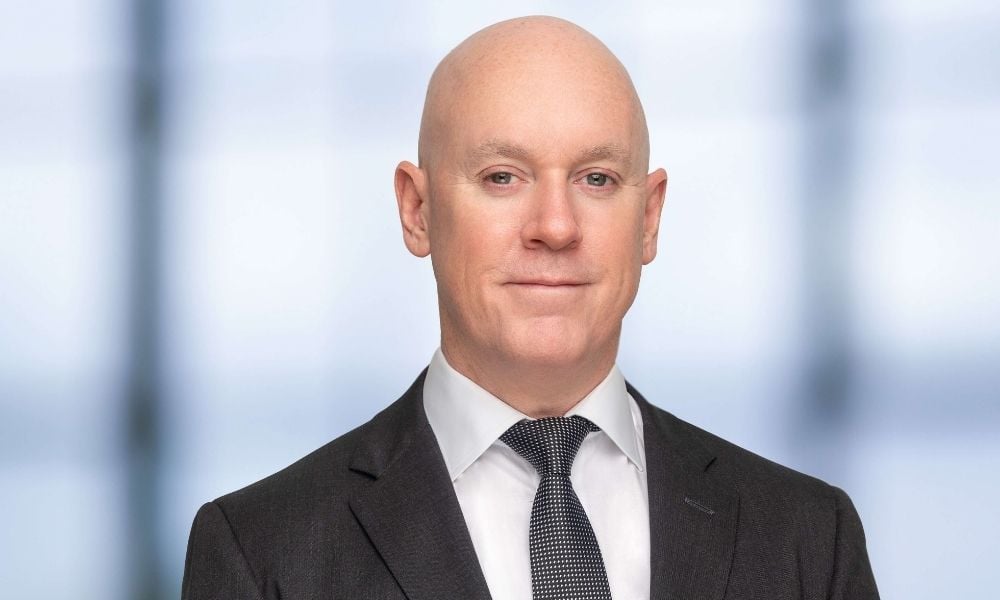 As clients' digital expectations rise and the need to squeeze more value into every second grows more urgent, advisors are facing more pressure than ever to adopt best-in-class digital solutions. Often, that means having to work with multiple platforms within their technological ecosystems – which creates its own problems.
"Generally, wealth professionals today have to work with a number of critical subsystems," says Daniel Kenny, CEO of FutureVault. With its patented, AI-driven technology, FutureVault is a recognized industry-leading provider of secure document exchange and digital vault solutions for the financial services industry.
"Advisors may have a portfolio management system, financial or estate planning software, a CRM system, and a document management platform like ourselves," he says. "To get the best-in-class option for each subsystem, wealth firms often have to work with different providers."
By having all those point systems within the tech ecosystem of a firm, mostly provided by different vendors, wealth professionals face a tradeoff: they may be getting the most optimal solution for a particular activity or aspect of their service, but having to go back and forth between subsystems can take a toll on their productivity.
"For advisors to truly leverage the benefits of best-in-class subsystems, they need to be seamlessly integrated," Kenny says. "If done properly, that enables the wealth professional to optimize every keystroke, mouse click, and pixel on the desktop."
That's the problem that FutureVault aims to help solve through a new partnership with d1g1t, an enterprise wealth management platform. Powered by institutional-grade analytics and risk management tools, d1g1t provides an integrated solution that covers the entire advisory lifecycle.
Under the new agreement, d1g1t's portfolio management, trading, reporting, risk and analytics tools will combine with FutureVault's document retention, compliance, workflow and file-sharing capabilities. With that combination, firms and advisors using the platforms can better meet their various administrative and compliance responsibilities, as well as provide a service experience that matches client expectations through d1g1t's investor-facing mobile app.
"It was easy to see that each of our platforms offered wealth advisors a distinct advantage, and an integration will allow existing clients to simplify their decision-making," Kenny says. "For wealth firms undergoing a transformation strategy, our partnership allows them to deploy world-class technology in their enterprises more quickly."
Several factors made the decision to partner up much easier. Aside from the fact that both firms are in Toronto, many clients of FutureVault are already using d1g1t in their practices; in fact, integrating with the d1g1t solution was among the items on their wish lists. Several of the prospect firms FutureVault has reached out to are also existing clients of d1g1t, Kenny adds.
With the integration, Kenny says FutureVault will enable wealth advisors to seamlessly manage document exchange between the two platforms. That can happen within the organization – moving files between the front and back office, for example – or it can extend all the way to the wealth advisor user's clients, thanks to a multi-tier functionality provided by FutureVault.
"That takes away the workflow pain point of having to use different login and password details as you navigate between different subsystems," he says. "The way we envision it, current users of either FutureVault, d1g1t, or both platforms can benefit from the integration."
For new clients, Kenny says the integrated solution will form the base layer of a firm's implementation, with a degree of bespoke customization applied in most if not all clients based on the wealth organization's unique needs or workflows.
Technology in the wealth industry is undergoing breathtaking change, and the challenge will be for firms to keep up with that rate of change within their organizations. To differentiate themselves from competitors and generate alpha for their clients – not just from investment returns, but also their overall quality of service – Kenny argues that the ability to integrate different solutions will be crucial.
"Our partnership is extremely relevant in that we can harness the energy of those disruptions in the industry for our clients," he says. "And as disruptors ourselves, we can help them become drivers of the industry transformation, and not be a passive participant in the accelerating change in technology."