The Iran-Iraq conflict stole his childhood, but he's working to improve life for others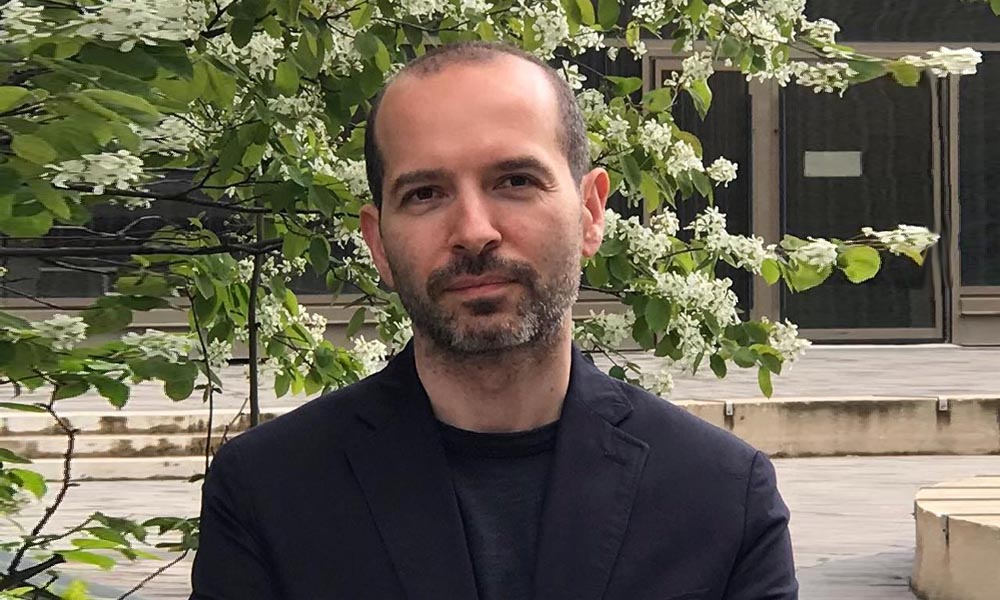 NEI Investment's new Director of ESG Insights, Nawar Alsaadi, traces his passion for responsible investing to growing up in Baghdad during the Iran-Iraq war.
"My father was arrested by the Saddam regime, and I was arrested with him when I was seven years old. It forced me to grow up very quickly. It also exposed me to the injustices that exist," he told WP. "What drives me is this desire, and it might be a bit of a vague goal, to make the world a better place."
Alsaadi, who made and lost two fortunes on the stock market before retaining his third and moving to Canada, has been an activist investor since 2011, but he appreciates the fact that he now has a broader platform.
"You may ask why I've chosen to work for an asset manager and not to continue by myself. It's that we manage close to $15 billion, so you can make change at a much larger scale than as an individual," he said. "If you have a say in directing capital in a responsible direction, then you can really enact change in a big way, whether it's in the arms industry and denying it financing, or whether it's sovereign bonds or military dictatorships. I think that's really an opportunity for me to amplify my mission, my desire to make the world a better place."
Alsaadi, who has only been NEI's Director of ESG Insights since April, recently wrote a LinkedIn post about the seminal night of August 8, 1988, when he was ten and sleeping in the same Iraqi room as his parents and two sisters. "We'd always sleep in the same room so we would all die at the same if our house was bombed," he wrote. They'd been celebrating his two-year-old sister's birthday, so he was just falling asleep when an anchor-man interrupted the T.V. programming to announce the end of the eight-year war with Iran – "a bloody war that cost the lives of over a million people".
As people shot their guns into the sky to celebrate, he realized that he'd only known war since he was two: "Peace was a theoretical concept that I read about in books and daydreamt about, but never truly grasped."
Alsaadi has published five books, four of them novels. His first book, The Bull of Heaven, chronicles his early life in war-torn Iraq and family's forced exile to France when he was 12, where he made and lost his fortunes as a university student and his dad's employee. By the time he started holding corporate executives to account as an activist shareholder, he knew he'd always carry the legacy that war took his childhood, but he now could make a difference in the world.
"Today, in my capacity as an ESG professional working for an asset manager that excludes the arms industry, I am doing all that is in my power to deprive weapons' makers of capital and to deprive military dictatorships from access to capital markets," his LinkedIn post concluded. "I am doing so to make sure that no other child would ever have to leave his or her childhood behind."
Alsaadi has three tasks at NEI. He's teaching its staff and salesforce about the importance of responsible investing and how to talk about it. He's doing ESG communication with blogs and investment analysis, plus hosting and attending conferences with NEI's managers and advisors. He's also doing ESG integration and optimization to ensure NEI can best integrate ESG factors in its investment process and generate tangible sustainability impacts.
Alsaadi notes that 90% of investors – 76% in Canada – are interested in responsible investment and ESGs can now drive positive change on a wider scale. He's particularly interested in the social aspect of the environmental, social responsibility, and governance equation as his key focus is protecting and advancing human rights and preventing war, disease, and gender discrimination, topics that he's also addressed in his novels. But, he also regularly talks to financial advisors and feels they need to prepare for a world where risk, return, and impact replace just risk and return.
"As they help their clients constitute their portfolios, they need always to think about the social, environmental, and governance impact of this portfolio on the world. What is the sustainability profile of my clients' portfolios? How can I relate to them with these without being preachy?" he said. "I think advisors need to think about these questions first themselves, and then how to incorporate them in their practice."
While he'd still like to write more non-fiction once he's done his MBA, Alsaadi is pleased to be able to make a difference in an area that he knows.
"It is both exciting and challenging because we're carving a new path for our economy for capitalism," he said, "and usually when you create a new path, you don't have all the answers. The whole industry is struggling with the best ways to measure impact to incorporate ESG factors. But it's also a great opportunity to innovate and see the fruits of that incorporating having an impact."
He hopes that building a more socially and environmentally sustainable economy that values humans will offer the necessary course correction to make the world a better place.
"I believe it's a worthy goal to pursue and, at least it takes us out of the status quo," said Alsaadi. "I call it the coming-of-age moment of capitalism, where it realizes it cannot just pursue profit, it needs to pursue purpose. We know that a thousand-mile journey starts with one step. So let me do that step. I'm sure there'll be generations after me who will build on that just as I've built on the work of thousands of people before me who've also tried to get us to this point."