Clients will walk away if you don't have a compelling ESG proposition, warns NEI National Director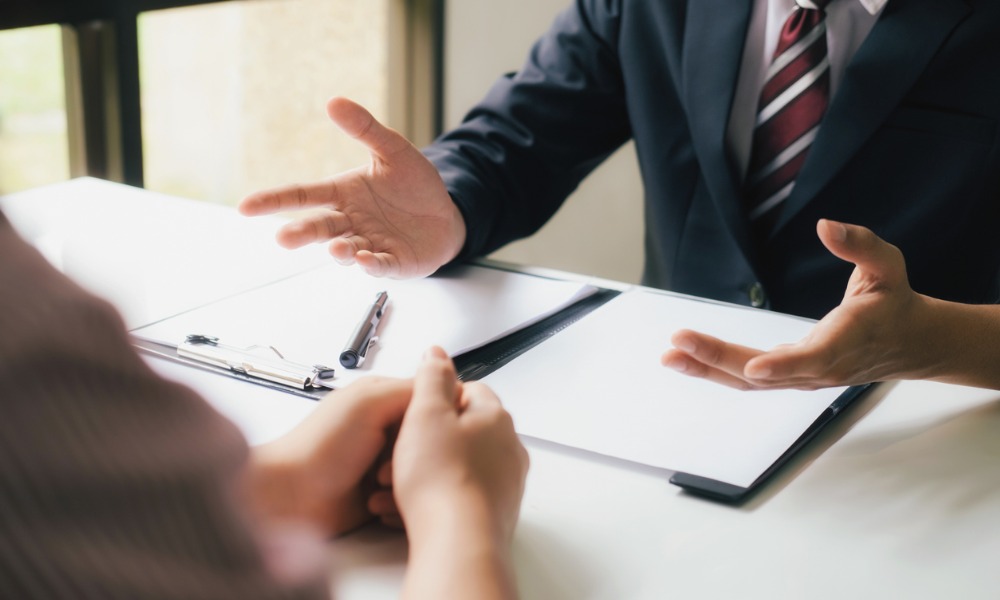 According to industry statistics, about 80% of investors want responsible investments in their portfolios. However, only 25% of advisors are engaging them in these discussions. The onus should not be on the client to bridge the gap, according to Asmita Kanungo, National Director, ESG Practice Management, NEI Investments.
Having addressed the purpose of your practice and portfolio construction methodology in parts one and two respectively, in the final article of this series, we look how advisors should be talking to clients, and prospective clients, about ESG investing.
As the client may not understand how their investments impact our society and environment, the advisor must be the one to draw the line between a person's sense of purpose – what they want to influence – and their portfolio.
To illustrate the point, Kanungo recalled a story of an advisor at a dealer who looked after one of its biggest clients. After the portfolio was transferred to their adult child, this new, younger client asked what RI strategies they offered. The advisor was stumped, had no answer, and the client's business was lost.
"We're going to see more of that happening if the advisor is not prepared to talk about it and let the investor know what they can offer," Kanungo warned.
While the old myth that responsible investing hurts returns has been widely debunked, there is still no harm explaining that. In fact, it's a golden opportunity to outline how a portfolio with an ESG lens can grow wealth and have positive social and environmental impacts. And in the same way you would assess a traditional portfolio from a risk mitigation perspective, responsible investing can enhance this aspect by highlighting potential pitfalls.
If a firm has bad media coverage – take Shell, for example, after the oil spill into the Gulf of Mexico in 2016 – then its stock price may drop. Responsible investing provides another layer of potential protection for returns – and this can be a productive angle to take when conducting client reviews.
But it's certainly not all about returns. While one spouse, for example, might enjoy getting into the weeds of individual stock performance, the other is likely dozing off. How can an advisor truly engage investors when it comes to RI?
Make it personal
Kanungo recommended splitting the meeting into two sections: financial goals and then impact objectives. Take the opportunity to explain how their investments have reduced carbon emissions or helped increase the number of women on boards. And don't be afraid to make it personal. If they have kids studying the environment, incorporate that, too.
Kanungo explained: "The great thing about ESG is there's a link to personal life. I surf, I love the water; one of my passions has turned into my purpose because I see the plastic in water when I go places. I want to do whatever I can – including how I invest – to reduce plastic waste."
"My purpose has become to invest in companies that engage with the oil and gas industry around how to remain viable in a low carbon world, like we do at NEI. That drives me. The more and more people invest in that, the more we are going to shift that way.
"An advisor can link ESG to any part of a client's life but it's about having the education around it to understand how to link them. If a client goes up north to the cottage regularly to enjoy the lakes, you can explain why we need to protect this area and why [these investments] are the way to do it."
Make it personal and make it relatable. It's an area she coaches during workshops as part of Impact Advisor, a practice management program Kanungo has built out. Advisors want to learn, she added, and often the first step is just to make a start.
Ultimately, if advisors aren't looking into this area, they are losing clients.
She added: "I don't hear any advisor say, 'I lost a client because I offered responsible investing'. Nowadays, I'm hearing more and more advisors say, 'I'm gaining clients because I talk about it'."
One simple thing an advisor can ask clients is, "as you work toward achieving your financial goals, would you like your investments to help improve society and the environment? If the answer is yes, they want responsible investments.