Manulife Investment Management welcomes new global leader to address institutional demand for integrated and sustainable solutions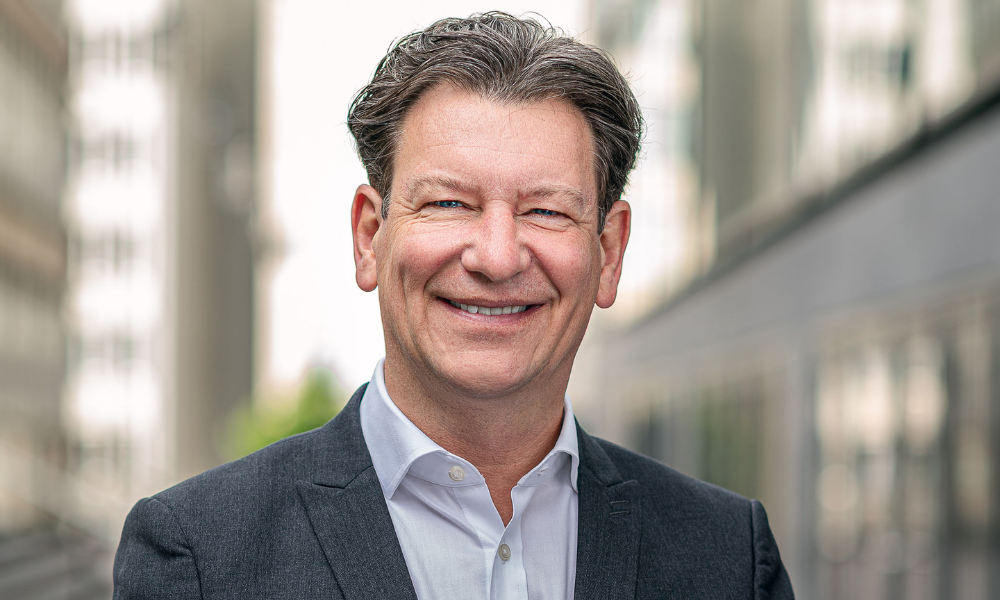 Following a slew of corporate appointments in its private markets business, Manulife Investment Management is elevating its focus on real assets as it welcomes a global investment veteran to a newly created executive position.
With decades' worth of experience leading global institutional real estate and infrastructure strategies – most recently, as global head of Real Estate and managing director at Credit Suisse Asset Management – Christoph Schumacher has joined Manulife Investment Management as the firm's new global head of Real Assets, Private Markets.
Schumacher will be reporting to Steve Blewitt, global head of Private Markets at Manulife Investment Management. According to Blewitt, creating the new role was a logical next step for the firm as it looks to create better solutions for its institutional clients.
"We're investors and managers in a number of different asset classes," he told Wealth Professional. "Our global private equity and private credit businesses are overseen by a gentleman named Vipon Ghai. On the real assets side, we have stakes in timber, agriculture, and infrastructure, all of which we're bringing together under Christoph in his new role."
Apart from creating a sense of organizational symmetry, he said the new position also reflects a trend of convergence within the real asset space more broadly. He pointed to the example of data centres, which straddle the categories of real estate and infrastructure, as well as indoor growth facilities that have elements of both infrastructure and agriculture. By eliminating the silos of real assets and having them under one single umbrella, the firm will be able to leverage capabilities and improve connectivity across those segments, giving rise to better solutions and investment performance.
"Increasingly, we've found that our clients' organizations are reflecting that convergence as well. With Christoph joining us, they now have a counterpart within our company to have conversations about our offerings in this vertical," Blewitt said.
For his part, Schumacher said he's observed huge demand for real assets among clients across the world – and that demand is growing. He pointed to Europe as an example, where any company in the region that employs more than 500 people is required to publish a sustainability report every year, prompting a widespread need to increase their real asset holdings with high-quality, ESG-compliant investments.
"What I've heard from many investors is that after investing in many shopping malls, offices, and larger logistics assets, they want to extend and diversify their exposure," he said. "That includes extending their exposure to a foreign currency, like the U.S. dollar out of Europe or Asia. They're also seeing timber and agriculture as a good alternative real asset, along with infrastructure, with the aim of making their portfolio carbon-neutral as soon as possible."
The demand for sustainability has become truly global in scope, Schumacher noted, as evidenced by its prominence during the recently held World Economic Forum in Davos. And while demand is coming in from all across the globe, he said the North American market is so profound that Asian and European investors are especially keen on looking for good partners in the region. On that point, Manulife Investment Management is certainly well positioned, as sustainability has been a major point of focus at the company for years.
According to Blewitt, the company sees a tremendous opportunity in timber investments, particularly because of the carbon sequestration capabilities provided by forest land. It is also a leader in sustainable agriculture; aside from being a founding member of the non-profit organization Leading Harvest, the company has embarked on an initiative called Farmland Plus to extend its sustainability practices beyond the actual land management to include downstream processing and distribution.
"From an operating perspective, we have net negative emissions on our timber holdings and our farmland holdings," Blewitt said. "We think that is and will continue to be very appealing to clients, so we're looking to develop those capabilities further."
Looking beyond that, he said Manulife Investment Management expanded its infrastructure footprint in Asia last year with a minority stake in Albamen, a Chinese firm that invests primarily in wind projects, solar projects, and data centres within the country. In terms of real estate, the company has diversified from being primarily an office manager many years ago; today, it has achieved better balance across other asset segments, with a heavier weight being devoted to multi-family and industrial properties within its portfolio.
Moving forward, Schumacher will have a vital part to play. As he takes on his new role, he'll be accountable for the strategy, finance, operations, and ultimate performance of the real assets business. To bolster the firm's real estate and infrastructure capabilities, he'll be looking for chances to increase holdings of industrial assets as well as renewable infrastructure. Growing the client base globally, including institutional and high-net-worth clients from Asia and Europe, is another priority.
"I think we're in the midst of a fantastic time in the real asset world. There are so many opportunities right now, and there's never been as much clarity on the purpose of doing something on the ESG side," Schumacher said. "With a unified real assets group, I think we really can maintain the momentum built up over the years and deliver good results moving forward."