Association says Progressive Conservative's first update is a boost to competitiveness and confidence in the province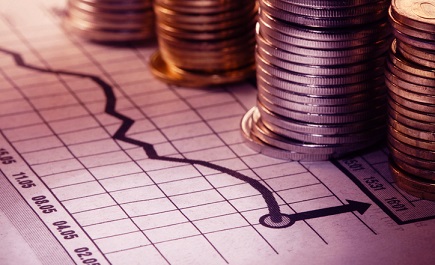 The Investment Industry Association of Canada (IIAC) has welcomed the Ontario government's first fiscal update as a boost to competitiveness and confidence in the province.
Yesterday's review warned that the US tax reform had seen Canada's "tax advantage" wiped out and made it less attractive for business investment.
The IIAC added that it had long called for "prudent fiscal management to give scope for tax reduction, incentives to promote capital formation in the small business sector, and cost-effective securities regulation to boost Ontario's economic well-being".
Part of the Progressive Conservative's update included a promise to phase out access to the federal small-business tax rate based on how much passive income a corporation makes. The former Liberal provincial government had said they would match the Federal plans but under new Premier Doug Ford, that will be abandoned.
The IIAC, which represents 120 investment dealers in the Ontario financial sector, welcomed the following measures that, in its view, included:
Strong support for the Capital Markets Regulatory Authority (CMRA). This support, combined with the recent Supreme Court decision upholding the constitutionality of the CMRA, will add needed momentum to the co-operative regulator.
Proposed legislative amendments to regulate CDOR and CORRA, key financial benchmarks in Canada, and ensure these benchmarks are recognized in international jurisdictions. This will facilitate the trading and distribution of Ontario securities in global markets.
Legislative amendments to launch the new Financial Services Regulatory Authority of Ontario (FSRA). As the designated regulator for the insurance industry, FSRA will play a key role in harmonizing rules and regulatory process in the Ontario financial sector.
Consistent regulatory oversight of financial planners and advisors. The IIAC supports the regulation of financial planning in the province and need for a harmonized approach.
Commitment to deregulation in the province. Ontario has more than 380,000 regulatory requirements affecting business across the province, almost twice as many as the next ranked province and substantially more than the federal government. The IIAC supports the government's objective to reduce regulation by 25% over the next four years. This will alleviate a significant burden on business, boost confidence and contribute to increased business spending. It will be important to set transparency and accountability standards to ensure deregulation objectives are met.
Meanwhile, the Financial Planning Standards Council (FPSC) said it was pleased to see the Ontario government's commitment to ensure consumer confidence in planners.
The government's statement included plans to review measures to ensure families will be reassured by their choice of planner or advisor, knowing they have had received the right training and were subject to the correct regulatory oversight.
FPSC president and CEO Cary List said: "FPSC has long advocated for regulatory standards to ensure anyone who calls themselves a 'financial planner' has demonstrated that they meet stringent proficiency and ethics requirements, and is accountable for their professional conduct.
"We are encouraged that the Ontario government is taking steps to address this important issue, to allow consumers to be confident in their choice of financial planner. We look forward to working with the Ontario government and other stakeholders on this initiative."
Follow WP on Facebook, LinkedIn and Twitter