Firm is aligning its products, internal operations, and education to reach net zero by 2040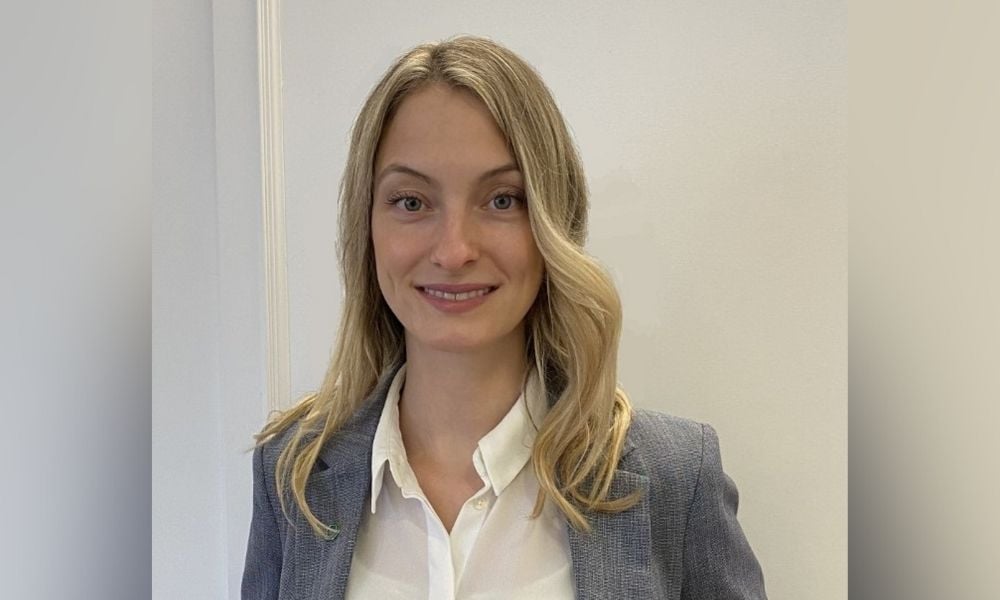 Desjardins in Quebec is positioning itself to be a leader in combatting climate change as it aligns its products, internal operations, and client and advisor education to reach net zero by 2040.
"Sustainability values have always been part of the Desjardins ethos, and with climate change becoming so clearly the most defining issue of our time, it was really important for Desjardins to position itself strongly," Marie-Justine Labelle, Head of Responsible Investment at Desjardins Investments, told Wealth Professional.
This year, Desjardins published its climate commitment to reach net-zero carbon emissions by 2040. Desjardins Group also set a new goal to reduce greenhouse gas (GHG) emissions in its operations to 41% below its 2019 levels by the end of 2025. That surpasses what's required to meet the 1.5 degree Celsius goal in the Paris agreement.
Desjardins is taking an active role in the broader financial and social discussion and initiatives. It signed the Net Zero Asset Managers Initiative, the Business Ambition for 1.5 degree Celsius, the Canadian Investor Statement on Climate Change, the Quebec Financial Centre Statement for a Sustainable Finance, and the Principles of Responsible Investment. It's also participating in Climate Engagement Canada to promote dialogue on climate change risks and opportunities between the financial community and corporate issuers, and it's part of the Montreal Climate Partnership, a 30-member working to speed up their transition to a low-carbon future.
"We want to see strong leadership from all parts of society, and we will also play our role in influencing companies to do that transition," said Labelle.
While Desjardins has been doing responsible investment for 30 years and including climate change in its environmental, social, and governance (ESG) work, it has really turned the lens on itself and how it can impact the economy on climate change in the past two years. Even though the industry is still struggling to get appropriate GHG emission data from issuers, there's been a rise of methodologies to assess climate risk to align portfolios to a net zero world, so asset managers can make sound decisions based on more accurate data.
Desjardins, meanwhile, has been divesting, investing, and engaging to improve its impact. It has divested from coal and asked its team of climate change experts to analyze the emerging methodologies and understand the implications, so they can make robust recommendations to proceed with the best in-class thinking.
"We're seeing that, with the international finance community, whether it's the asset owners, asset managers, or banks, the community is coming together to develop methodologies and frameworks. That's really helpful in terms of moving forward as an industry," said Labelle. "Climate change is definitely one of these issues that we have a continuous conversation with our asset managers on, so we ensure we have the most appropriate approaches in our product."
Desjardins is also taking a number of internal steps to impact its employees and operations. It's encouraged employees to use public transit rather than cars and it's providing hybrid or electric company vehicles. It has installed 268 charging stations – 225 for the public. It's planning to reduce its paper consumption by 32% from 2018 levels by 2024 and has been giving insurance clients paper-free options for their online accounts. It has environmentally certified many of its buildings and recycled more than one million used masks since May 2021.
Finally, Labelle said, "education is really at the core of what we see as fundamental to addressing these issues and making responsible investment available and understood by everyone. So, we have given ourselves a mission to be the Canadian financial institution that's the most involved in education."
Desjardins is educating its members, clients, and investors about the environmental and social issues and why they're important. It has included that in its annual report and web resources, but also revamped its financial advisors' training. Labelle said 75% of Canadians say they're interested in responsible investment, but only 16% of investors report that their financial advisors raised the topic. So, Desjardins is ensuring that its advisors have the necessary tools to provide them with education, opportunities, and practical guidance.
"We just revamped our internal, responsible investment training that's available to all our financial advisors in house because we want to make sure they really have the tools to talk about it with members, clients, and investors," said Labelle. 500 of its 2,500 advisors immediately signed up for the program, though all will be required to that it. "We're pleased to see that there's also this strong grassroots interest in the topic."
As to where Desjardins goes from here, Labelle said it's ensuring that everything in its "transmission belt" is working. It plans to continue engaging in the industry discussions and ensuring that it has the best asset managers delivering on the vision to be aligned with what's needed to address climate change. It is also staying up-to-speed on the latest methodologies to ensure that its approaches to climate change in its investment portfolios remain robust, and it's planning to continue rolling out education to help its financial advisors and clients meet their goals.