Lack of understanding of estate planning prevalent - poll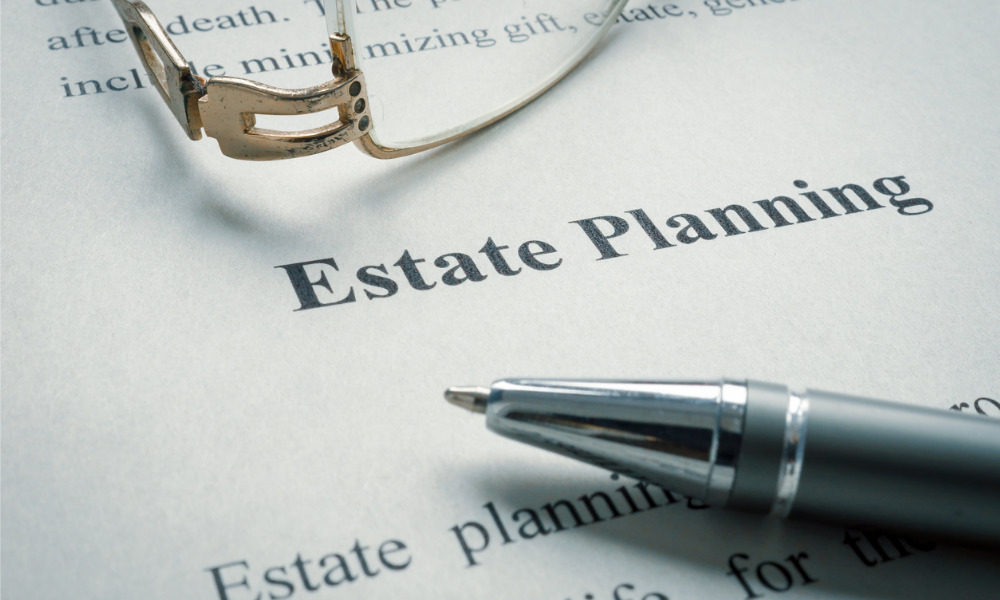 A new poll by RBC Insurance revealed that most Canadians prefer to maximize their inheritance by eliminating needless estate fees (87%) and lowering out-of-pocket settlement costs (86%). However, there is a lack of organization and prioritization when it comes to putting together their estate, which might compromise the value of the inheritance and cause potential hardship for beneficiaries. This is especially true for people who are 55 or older (93% and 91%, respectively).
"Estate plans are important to ensure loved ones aren't left feeling overwhelmed when managing your end-of-life finances," said Selene Soo, director of Wealth Products for RBC Insurance. "This includes paying out-of-pocket for funeral arrangements, mortgage payments, utility bills, and lawyer fees, among other things."
Many Canadians are unclear about what happens to their money when they pass away. Sixty-one percent don't know about or aren't aware of the probate procedure, 62% are uninformed that making a will does not prevent estate taxes from being paid after death, and 57% are unaware that insurance benefits may be used to lower estate taxes. This ignorance demonstrates a lack of understanding of crucial elements of wills and estate planning.
Due to this knowledge gap, it is more challenging for Canadians to advantageously plan their inheritance through financial services and products that can help them leave the legacy they planned. Just 25% of respondents, for instance, claim to have awareness of segregated funds, a type of investment that minimizes estate costs while maximizing inheritances since it avoids probate and pays a designated beneficiary immediately.
Canadians don't talk openly about their long-term goals and the way they want their estate plans to be carried out. Forty-two percent of Canadians aged 55 and over say they don't publicly discuss their long-term goals or how they want their inheritance plans to be carried out.
Two in five (38%) over the age of 55 say their financial matters are private and they don't feel confident sharing them with their loved ones, while one in five (21%) think doing so will lead to family strife. This ignorance is a factor in the absence of estate planning expertise.
Compared to those who don't, Canadians who openly discuss their estate plan feel more secure in their capacity to leave a legacy. Those that have open discussions believe they will leave loved ones in a solid financial position, and 53% are confident or comfortable with their capacity to leave a legacy.
This is because, despite the information and counsel they might offer, one-third (34%) and half (51%) of Canadians, respectively, are not familiar with their estate plan.
"Having an estate plan in place allows you to protect what's most important to you and will help you to better manage your family's financial future," adds Soo. "It will also give you peace of mind that your wishes are in place and make the transition of your assets to your loved ones a quick and smooth process."