Advisor, who was fired by company, also failed to disclose he was in a deceased client's will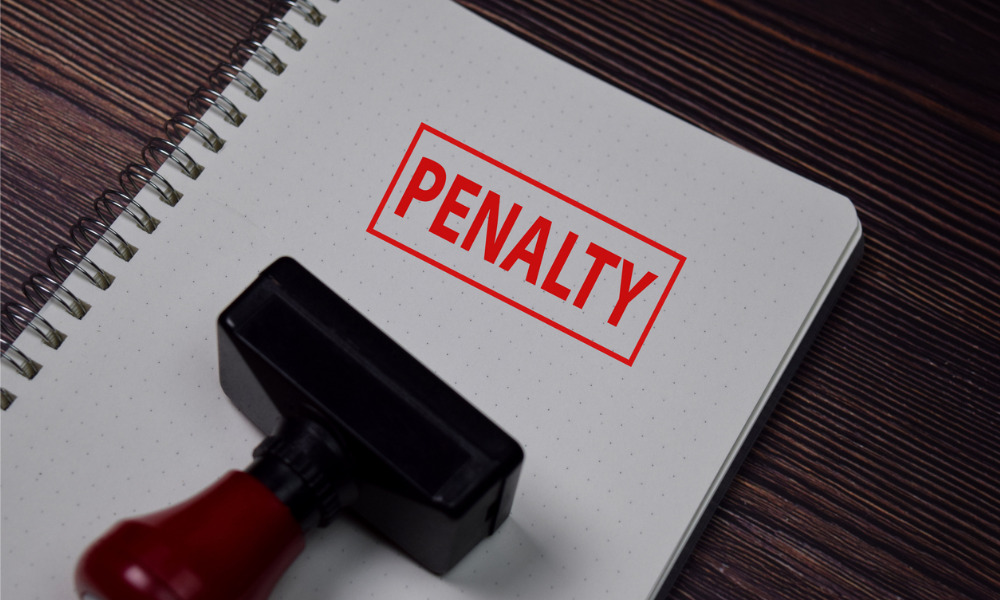 A former MFDA dealing rep has been fined $30,000 after putting a 95-year-old client into a seven-year deferred sales charge schedule and for failing to disclose he was a beneficiary in a deceased client's will.
Sergio Salina, who was registered with Investors Group Financial Services (IG) between 1991 and 2018 before being terminated, was found, in 2014, to have switched about $495,511 from a no-load mutual fund to the same mutual fund which was subject to the DSC schedule without ensuring that the recommendation was suitable for his client.
The switch earned Salina commission of $18,943. He explained to an MFDA investigation that the client "wished for her intended beneficiaries to remain clients of the [firm]" and that he believed "changing to the deferred charge series would discourage the beneficiaries from redeeming the fund". Salina now admits this was not appropriate.
The client died approximately 18 months after the mutual fund switch and her estate redeemed the mutual fund, resulting in a penalty of $24,380 for which IG ultimately compensated the estate.
In addition to this violation, Salina failed to disclose to his firm that he had been named a beneficiary in a deceased client's will – he had been bequeathed $185,000 - and continued to act as an Approved Person responsible for servicing the estate's account, creating a conflict or potential conflict of interest to IG.
Furthermore, between 2010 and 2018, he obtained and possessed 24 pre-signed account forms in respect of 13 clients and altered one account form without obtaining the client's initials.
Salina must also pay $5,000 in costs.