New relationship reflects alignment on goals-based advice along with long-term investment philosophy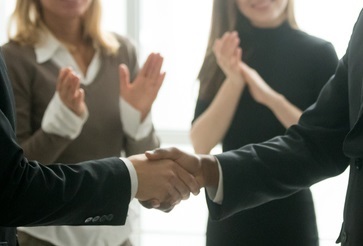 Edward Jones has announced RBC Global Asset Management as its newest strategic product partner.
In a statement, Edward Jones said that it selects strategic asset management partners based on an alignment with its "focus on goals-based advice along with a long-term investment philosophy that emphasizes quality products and diversification."
The firm added that it uses the acumen and resources of its partners to enhance its service and advice to clients.
"We are very pleased to add RBC Global Asset Management to our list of strategic product partners," said Scott Sullivan, Principal, Products, Edward Jones Canada. "The diverse suite of investment solutions offered via RBC Funds, BlueBay Funds, PH&N Funds and RBC iShares will provide our Financial Advisors with greater choice to help our clients meet their financial goals."
Aside from RBC GAM's broad suite of mutual funds and ETFs, Edward Jones cited the asset manager's consistent fund performance, competitive fees, and shared dedication to providing high-caliber products and services to Canadian investors.
"RBC GAM is proud to be selected by Edward Jones as a strategic product partner," said RBC GAM President Doug Coulter. "We look forward to collaborating with Edward Jones to be able to offer our award-winning investment management1 to their clients."
Edward Jones's other strategic product partners for asset management solutions include BMO Global Asset Management, CI Investments, Franklin Templeton Investments, Invesco Canada, and Mackenzie Investments. The firm also has partnerships with Manulife, Canada Life and Sun Life for insurance solutions.