MFDA finds mutual fund rep neglected to report concerning evidence of financial difficulties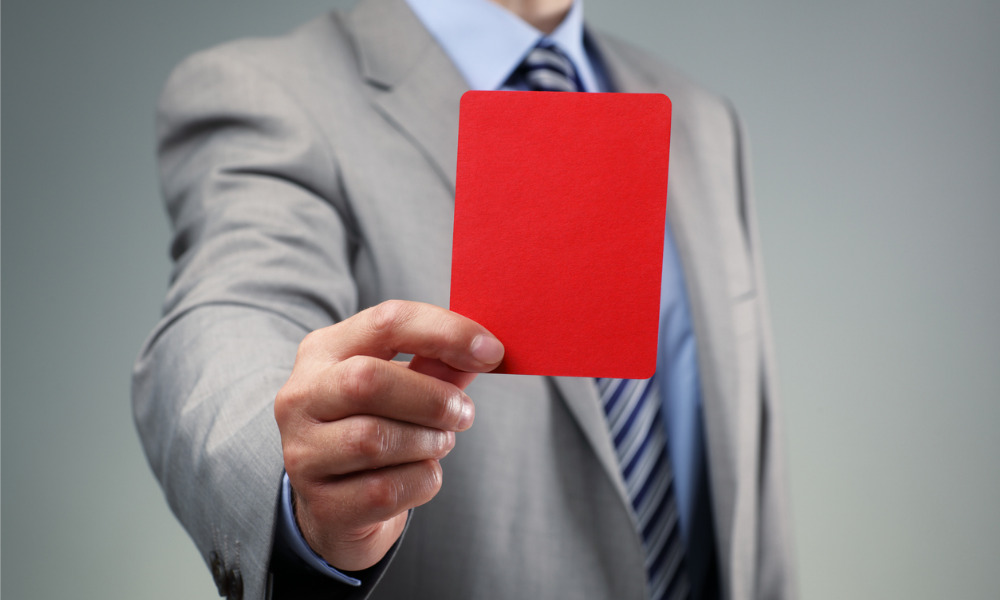 The Mutual Fund Dealers Association of Canada (MFDA) has permanently banned a dealing representative from acting as a branch manager or in any supervisory capacity for a member of the MFDA.
According to a settlement agreement between the MFDA and Paul Bannab, a dealing representative with PFSL Investments Canada Inc. in St. Catharines, Ontario, the firm designated Bannab as an alternate branch manager starting in November 2011.
In November 2015, the Ontario Securities Commission (OSC) imposed terms and conditions on the registration of the branch manager, CW, shortly after the firm received a notice from the CRA with respect to taxes owed by CW. PFSL assigned Bannab to complete monthly close supervision reports on CW, which it was required to retain and make available to the OSC upon its request.
In October 2017, CW borrowed $15,000 from Bannab, who at the time was also a client of PFSL. In 2018 or 2019, two other individuals identified as HH and MK, who were also approved persons and clients of PFSL, told Bannab CW had also borrowed money from them, which he had since repaid.
"In his capacity as alternate branch manager, the Respondent was required to report to the Member the information that he had received that CW had borrowed monies from HH and MK [and documented it] in the monthly close supervision reports," the MFDA said, noting that signs of CW experiencing financial difficulties were particularly important in light of the notice sent by the CRA.
Bannab didn't report CW's borrowing money from him or HH and MK to PFSL, nor did he indicate any information about it in the close supervision reports.
Around February 2020, the firm found out CW had borrowed money from clients and reported it to the MFDA. After some investigation, the MFDA found out that between August 2011 and July 2018, he borrowed around $158,000 from five clients who were also approved persons at PFSL, including Bannab, HH, and MK.
"Had the Respondent reported the information that he received … the Member would then have been obligated to conduct a reasonable supervisory investigation into these activities, taken steps to ensure that the Respondent ceased engaging in these activities, and reported the alleged conduct to the MFDA," the settlement agreement said.
Bannab is also required to pay a $5,000 fine and $5,000 in costs.