Rules around integration could create more confusion and mislead investors, asset management giant warns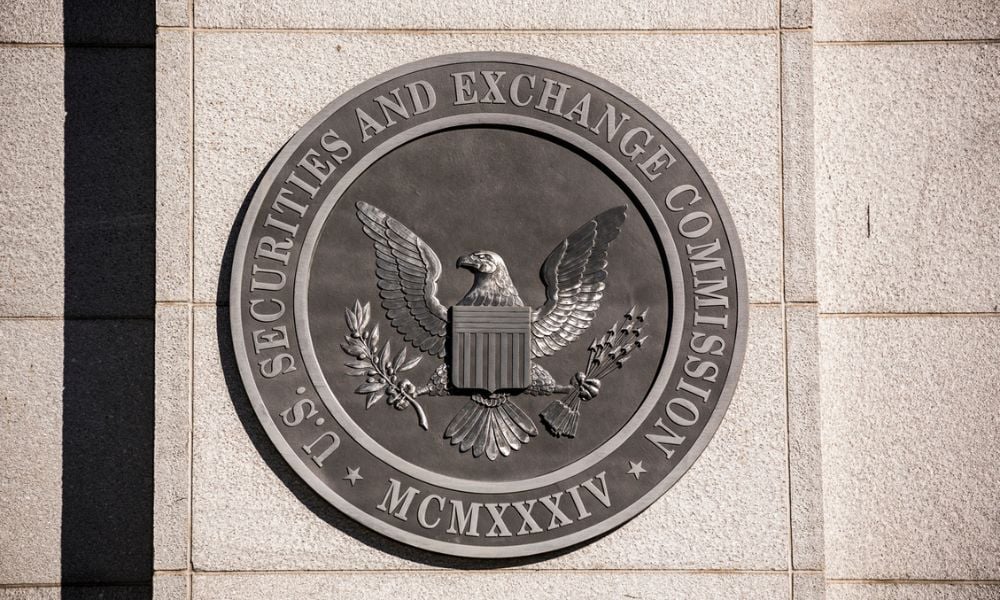 BlackRock is cautioning US authorities that new measures to combat greenwashing by fund managers could create further uncertainty and lead investors to believe their holdings are more socially conscientious than they actually are.
In a letter to the U.S. Securities and Exchange Commission, the firm raised objections to a proposal that would have force managers provide more information about how environmental, social, and governance issues fit into strategies for funds that also take into account a variety of other criteria.
As reported by Bloomberg, BlackRock said that it could mislead investors about how much ESG matters when managers choose stocks and bonds.
The new rules for ESG funds were proposed by SEC Chair Gary Gensler and the Democratic commissioners of the agency in May, and they may be finalized soon. The SEC did not provide any comment on the letter.
While the company supported the SEC's general effort to make asset managers' policies more transparent, BlackRock said the proposal to impose new disclosures for funds that only evaluate ESG criteria among many other variables could complicate the situation. Applying the disclosure standards to those "integration" funds would mislead investors by exaggerating the importance of ESG factors, according to BlackRock.
According to the Aug. 16 letter from BlackRock's Paul Bodnar, global head of sustainable investing, and Elizabeth Kent, managing director in the global public policy group, such disclosures in a prospectus "would overemphasize the importance of integration, with the unintended consequence of greenwashing."
BlackRock's resistance is comparable to that of industry trade organizations like the Investment Company Institute and Managed Funds Association, but it is unlikely to derail the SEC's overall campaign to crack down on ESG labeling, which some claim can be misleading.
The regulator has recommended mandating funds designated "ESG" to invest at least 80% of their assets in a manner that is consistent with that strategy in addition to the ESG disclosures rule.
Gensler is also the driving force behind a strategy to compel businesses to provide comprehensive data regarding their greenhouse gas emissions and to describe the dangers that a warming planet poses to their operations.
SEC lawyers have been asking companies that provide ESG funds about how they lend out their shares and whether they recall them before corporate elections over the past few months. The agency has also sued companies for alleged misbehavior and formed a task group of enforcement attorneys to focus on ESG.
In its comments to the SEC, the largest asset manager in the world, BlackRock, maintained that it did not view integration funds as ESG products.
Firms should have more freedom in deciding which additional ESG disclosures to make, according to the Investment Company Institute, which represents mutual-fund companies and other investment managers.
The Managed Funds Association stated that it agreed with the SEC's objective of encouraging better disclosure but expressed concern over the ESG Integration label.
"Labeling essentially all funds as some type of ESG fund would make investors' comparisons among strategies and funds more, rather than less, difficult," the hedge-fund trade group said.