Analysis of S&P/TSX 60 constituents reveals increased adoption of SASB and TCFD frameworks amid institutional pressure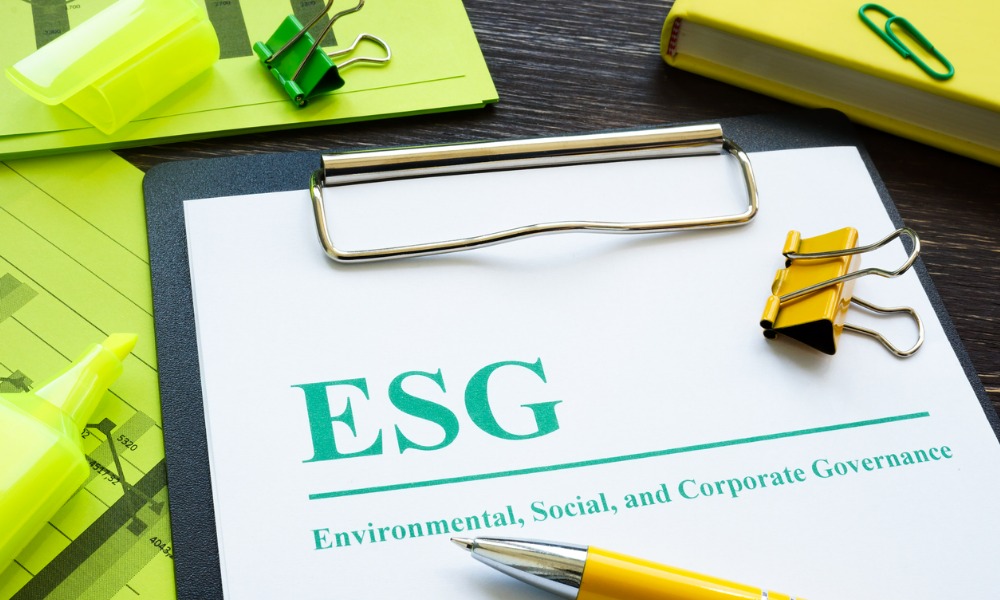 Faced with investors' continuing insistence to provide non-financial information, a rising number of Canadian companies are publishing dedicated ESG reports and aligning their disclosures with widely recognized frameworks.
In its latest analysis of ESG and sustainability disclosures in Canada, Millani found that as of August 31, 71% of companies listed on the S&P/TSX released a dedicated report disclosing data on ESG topics such as climate-related metrics, scope 3 greenhouse gas emissions, Indigenous relations, and biodiversity.
That's the latest in a multi-year streak of improvement stretching back to 2016, when Millani found only 36% of issuers had come out with an ESG report. The number improved slightly to 39% in 2017, and saw a more sizable jump to 48% in 2018 and 58% in 2019.
Drilling deeper, the report said larger corporate issuers were more likely to come out with a dedicated ESG report. An overwhelming 92% the S&P/TSX 60 published ESG information in a special report in 2020, compared to just 64% of S&P/TSX entities outside the top 60. Disclosures among the top 60 also reflected a growth trend, as only 73% of the cohort had published ESG reports the previous year.
Looking through a sector lens, Millani found certain industries were vastly ahead. As of 2020, all renewable resource and alternative energy companies in the S&P/TSX had ESG disclosure reports; among resource transformation companies, 83% had come out with ESG reporting, and 17% spoke to ESG matters through their company websites.
The financial sector also showed respectable dedication to ESG, with 79% of its members publishing ESG reports and 17% speaking to ESG online. The extractives and minerals industry, another key sector for Canada, had 78% ESG reporting and 17% of its members speaking to ESG.
The healthcare sector proved to be a laggard in ESG, as it was the only one out of 11 industries examined where fewer than half of its constituents published a dedicated ESG report. While ESG reporting has also increased the most in that space, that was only because zero corporate issuers in the healthcare industry had published an ESG report.
Millani also examined whether corporate ESG reports aligned with popular reporting frameworks, and found that while alignment to SASB, TCFD, and UN Sustainable Development Goals (SDG) reporting has risen compared to 2019, alignment to the GRI had gone down.
SASB alignment saw the most dramatic increase: compared to 2019 when 36% of issuers followed the framework in their reports, 56% of corporate reports adhered to the SASB framework in 2020. An additional 11% of issuers, including some who vowed to align with SASB in the coming years, mentioned the framework.
Meanwhile, 42% of S&P/TSX index constituents have ESG reports that align with the TCFD disclosure framework – up from 30% in 2019 – and another 21% mention the TCFD framework.
"This increase in adoption of the SASB and TCFD frameworks is in line with the announcement by Canada's eight largest pension funds, which requested that companies disclose ESG information in line with these two frameworks," Millani said.