Mother of two became the target of an online fraud following husband's tragic death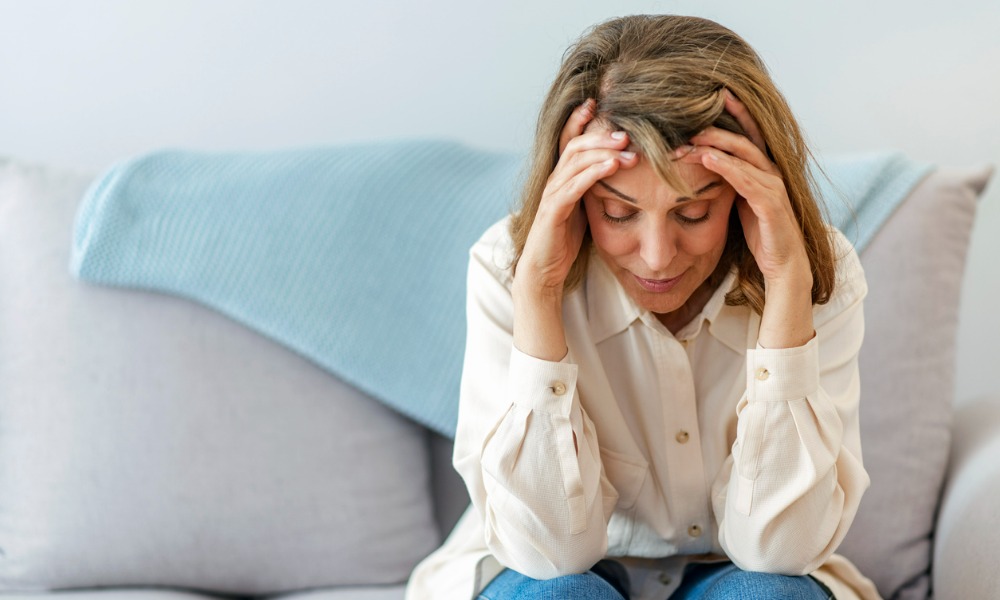 A widow in Melbourne got a double dose of tragedy when following her husband's tragic death, she was targeted by a scam that cost her the six-figure payout from his life insurance policy.
As reported by news.com.au, Jacomi Du Preez was a Melbourne mother of two whose husband, Zak, was killed in a vehicle accident only weeks before Christmas.
The 48-year-old widow and her two teenage children were still grieving his death when a con artist took the whole value of the life insurance policy – A$760,000, or just over $701,000 Canadian.
Wanting to be a responsible "custodian" of the funds her husband left, Du Preez looked for a very safe term deposit account to place the funds in. Told by her financial advisor that Macquarie Bank had greater interest rates than most banks in the market, she looked it up online through Google in mid-April. But unknown to her, she was led to a fake website posing as Macquarie bank.
Even with a background in finance and accounting, Du Preez thought that the website looked legitimate. An IT expert later told her that the scammers had utilized an Amazon Cloud Frontage to get around security restrictions and appear on the first page of a Google search for "Macquarie Bank term deposit."
Under the pretense of being Macquarie Bank, the fraudsters provided her with a 2.5% rate that was better than any other bank she could discover. She submitted a form and received a call the next day from someone claiming to be Mark Dickinson. When she searched him up on the internet, she discovered a Mark Dickinson who worked in finance; it later turned out his identity had been stolen by a cyber thief.
This scammer "was very slick, he had a British accent," she recalled. "I asked a lot of questions, how does the interest get paid, how can they give me the rate. I didn't pick up in any of his answers that he sounded uncertain."
The patience of the con artists was another factor that lulled her into a false sense of security.
"He said 'it'll take a few days to open the account'. Three days later he called me back," she explained.
From April 14 to April 25, she transferred A$760,000 ($701,551.67 CAD) from her Commonwealth Bank (CBA) and NAB bank accounts to the scammer's account in small increments. She even informed the banks to allow big sums of money to pass through their systems even if it generated red lights to guarantee a seamless transaction.
After realizing that she had been scammed, she reported the incident to NAB and CBA, who said the entire process to reclaim her money could take four to six weeks. With her expertise as an auditor, she decided to follow the money trail and discovered that her monies had been routed via three instant payment platforms before ending up in a small cryptocurrency exchange, where the scammers could make it untraceable.
After raising the issue with the cryptocurrency exchange, ElBaite, she was invited to its Melbourne office, where she convinced them to suspend the payments. Fortunately, Elbaite's security measures had already spotted odd behavior in that account and had placed a hold on it.
In some good news, several of these institutions verified that the money had been fully recovered.
NAB escalated the case and confirmed that all of the $140,000 ($129,275.37 CAD) that Ms Du Preez had deposited out of her NAB account had been recovered.
"As soon as we were notified that Ms. Preez was a victim of an online scam, our teams worked quickly to see if the funds could be recovered," NAB Executive of Group Investigations and Fraud, Chris Sheehan, said. "We're now pleased to confirm that any funds transferred from the NAB account have been fully recovered."
Macquarie Bank said in a statement: "We're aware of an increase in scammers attempting to use our name to fraudulently solicit fake term deposit applications, and we have a series of warnings on our website and banking login pages about this scam."