Company believes new products and enhancements offer more choice and flexibility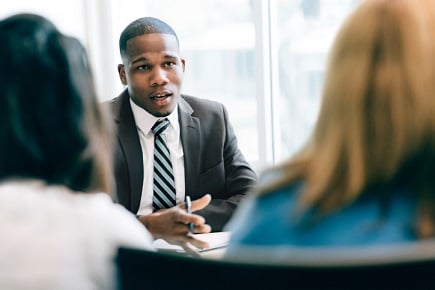 Canada Life believes the move to a one-product shelf has strengthened its position in the industry and given more advisors more choice.
In April, the company announced plans to amalgamate three insurers, Great-West Life, London Life and Canada Life, under a new Canada Life brand means more choice for advisors and
It has, therefore, opened up its full suite of Canada Life wealth and insurance products to both Wealth and Insurance Solutions Enterprise (WISE) and Freedom 55 Financial advisors. The brand and products will also be offered through all distribution channels, including Managing General Agency (MGA) and National Account (NA) partners.
The move has also prompted new product offerings and enhancements, introducing two new term products – the term 30 and term to age 65 – to its WISE, MGA and NA partners through Canada Life's digital individual insurance application, SimpleProtect.
The SimpleProtect app has also been enhanced by extending the offerings to the two new aforementioned products and featuring non-face-to-face, providing customers with the ability to review and sign their applications on their own device, eliminating paperwork and making applying for term insurance faster.
Following the launch of the Pathways Mutual Funds with Mackenzie Investments, Canada Life is now offering Pathways segregated funds with no sales charge options. The company believes this allows advisors to leverage NSCs, giving clients access to their investments at any time without incurring a surrender fee.
Paul Orlander, executive vice-president, individual customer, Canada Life, told LHP that the coming together as one brand combines the different insurers' strengths to build a "harmonized and innovative product offering" that can be delivered faster and more competitively.
He added: "In the past, we've needed to make up to three versions of every product – one for each brand: Canada Life, Great-West Life and London Life. We had to create products, illustrations and marketing material and test everything on our system up to three times.
"By moving to one shelf, we'll create new opportunities for growth, increase awareness of our products in the market and strengthen our position in the industry. In addition, a consolidated product shelf will allow us to focus more on innovation in products and process for the benefit of customers and advisors, enabling us to be more responsive to changing market conditions and client needs."
Orlander said that more advisors will know have the ability to sell Canada Life products, adding value to the end client.
He said: "Offering these new and enhanced products provides more choice and flexibility for our customers to better meet their needs. We have also enhanced the application process and simplified processes for advisors, enabling them to better serve their customers.
"The one product shelf will help enhance our focus on growth, and how we can better deliver for advisors to help Canadians."