BC agents have had life insurance licences suspended as they await disciplinary hearing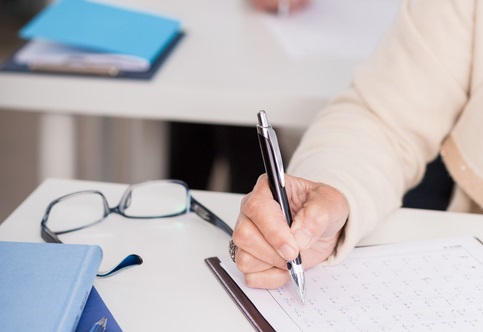 Canada's insurance regulators are overhauling licencing exams in a bid to stamp out cheating by agents.
Currently, the Insurance Council of British Columbia is conducting an investigation into 21 agents suspected of colluding to obtain the Life and Accident and Sickness Insurance designation.
According to the council, suspicious behavior by the agents was detected, and as a result, disciplinary procedures are now in motion. Those accused now face losing their licences to sell insurance. Although the allegations have yet to be proven, the regulator has saw fit to suspend the licences of the agents in question.
"Council was concerned that because of the allegations of cheating, they took the additional step of suspending the agents' licences until hearings have been made," says Insurance Council of British Columbia Executive Director Gerry Matier.
"Basically, it means they have a right to be heard, but they won't be allowed to do any work until council is satisfied that it is wrong."
The agents concerned are all affiliates of World Financial Group, a subsidiary of Transamerica Life Insurance. Licensing exams for the Life and Accident and Sickness Insurance designation are made up of four modules: life, accident & sickness, segregated funds, and ethics. Each module then has four versions of the exam, which are in multiple choice format. It is Matier's belief that one of the agents was able to memorize their answers, then when they discovered they had passed, distributed the exact answer sequence to the other agents.
"They were able to figure out in most cases which of the four versions of the exam that sequence worked," he says. "From there, we started seeing those sequences coming out, and we also seen a couple of people coming in and writing the exam in ten minutes and then leaving."
All of Canada's insurance regulators run assessments called collusion reports, which in this case discovered answers being reproduced verbatim, including incorrect answers. Now the accused parties face a hearing, with the possibility of losing their licence a distinct possibility. As Matier, explains, councils nationwide are making efforts to ensure such incidents are minimized as much as possible.
"We will continue to run these collusion reports and I think once it is known we have these processes, this type of cheating may eventually come to a stop," he says. "In conjunction with the other jurisdictions, we are developing additional exams so we will be in a position to turn over these exams on a much more regular basis."
Related stories:
BC regulator lays down law on third-party insurance sales
BC rules complicate creditor life insurance for clients