Life insurance heavyweights report earnings drop compared to 2016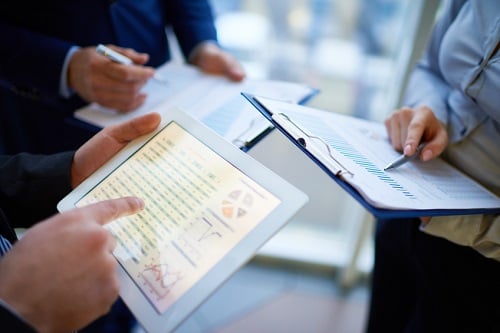 Two of Canada's major life insurers have announced earnings results for Q2 2017.

Great-West Lifeco revealed net earnings attributable to common shareholders of $585 million, while Industrial Alliance reported net income of $127.5 million in the same category.

For both firms this represented a drop on the same quarter last year, reflecting challenges in the industry generally.

Great-West Lifeco is in the process of a major restructuring effort with its Canadian business, with costs of $127 million incurred in the second quarter.

The firm has realigned its Canadian operations into two distinct units – group and individual – but excluding these costs, adjusted net earnings for the second quarter of 2017 were $712 million. This represents a jump of 6% compared to the $671 million total in Q2 2016.

Addressing the results, Great-West Lifeco president and CEO Paul Mahon pointed to some of the tough decisions the company had to take to ensure its long-term health.

"We were very pleased with the second quarter results, which reflected strong operating performances across businesses and geographies," he said. "Restructuring initiatives undertaken earlier in the year are delivering expected cost savings. We are managing expenses carefully, while continuing to invest in core markets and new capabilities to improve customer experiences and drive future growth."

With the company realigning its business, it was still able to increase assets under administration by 60.7 billion in the first half of the year to $1.3 trillion. Great-West also declared a quarterly common dividend of $0.3670 per common share payable September 29, 2017.

For
iA Financial Group
, a 9% drop in second quarter earnings compared to last year was a disappointment, but the firm's performance was strong in certain parts of its business.
Retail insurance in Canada and the US reported a sales increase of 3% to $74.8 million, with total sales in Canada amounting to $48 million and $26.8 million in the United States.

The group insurance sector reported total sales of $250.6 million, representing a year-over-year increase of 15%. Employee plans meanwhile had sales of $28.9 million, an increase of 69%.

After purchasing HollisWealth, iA has grown beyond its insurance roots to become a multi-service operator, as president and CEO Yvon Charest outlined.

"Our top line continues to grow with premiums and deposits up 26% during the second quarter," he said. "Wealth management, a key area of growth for us, is showing sustained momentum, and HollisWealth will be a very good addition. We are also pleased to note the strong growth in our group operations, which is in line with our aim for them to become a more meaningful contributor to iA Financial Group."

The iA Board of Directors approved a dividend of 35 cents per share on outstanding common shares, payable on September 15, 2017.
Related stories:
Great-West confirms Financial Horizons acquisition
iA Financial Group announces quicker applications process