Quebec-based insurer is targeting the millennial market with new product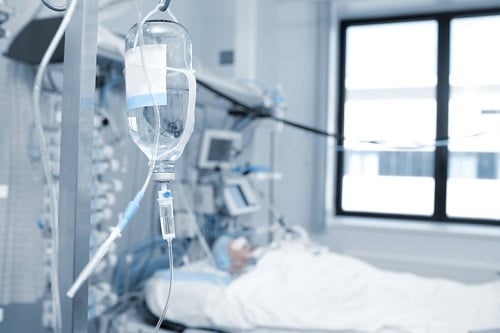 Having celebrated its 125th anniversary last year,
iA Financial Group
began 2018 on the front foot with the launch of a new critical illness insurance product.
Updating its existing TRANSITION offering, the provider is targeting younger Canadians who are searching for lower premiums. Louis-Charles Leclerc, director, Insurance Products at iA Financial explained further.
"You can now separate the TRANSITION product into two options – with one you have 25 illnesses covered and the other option is with four illnesses."
Policy holders can use the coverage to replace lost income or pay back a mortgage loan, which is a key consideration for the millennial demographic. Another selling point is a faster application process with only eight questions required during underwriting.
Price competitiveness is increasingly important in this space, which is why iA believed an update of its TRANSITION suite was in order.
"We also have term coverage with a decreasing face amount," said Leclerc. "Banks are already in the CI market through mortgages and we didn't really have anything to compete until now. If a person starts with $100,000, they can decrease to $50,000, which it will stay at to protect the client."
For those willing to pay extra on their premiums, the TRANSITION 25 product offers a greater level of protection. While that may not be a priority for people in their 30s, older consumers will likely have a different perspective
"You get a premium reduction if you choose the four illnesses, and also if you choose the decreasing face amount," said Leclerc. "The 25 illnesses product is more expensive, so that is for those with a higher income. It covers illnesses that you might suffer later in life like Alzheimer's."
Last year was a milestone for the Quebec-based insurer as it continued its recent national expansion. iA is much more than just an insurer in 2018, but it's that industry that remains the cornerstone of the group. As life insurance continues to evolve, reducing costs to the consumer will be a major consideration for providers heading forward, explains Leclerc.
"In 2016 it was all about the big tax reform in life insurance; in 2017 it was about critical illness for us; this year we don't know what the main focus will be, but it's fair to say that more and more insurers are focusing on products with lower guarantees embedded."
He added: "The interest rates are so low; there are new capital requirements, as well as new accounting rules in 2021, so insurers are deemphasizing fully guaranteed products. For YRT insurance, costs will then come down to remain competitive."
Related stories:
Industrial Alliance reports 3Q results
iA Financial names new COO