Health Canada has released the results from its latest research into students' tobacco, alcohol and drugs usage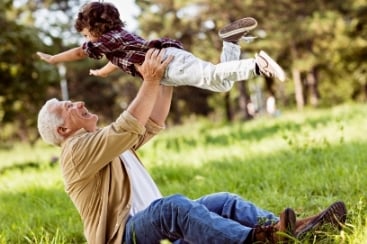 Conducted on behalf of Health Canada by the Propel Centre for Population Health Impact at the University of Waterloo, the 2016-2017 Canadian Student Tobacco, Alcohol and Drugs Survey (CSTADS) measured usage of the three substances among Canadian students in grades 7 to 12 (secondary I to V in Quebec).
The survey collected responses from more than 52,000 students and will provide Health Canada with information that will inform approaches to addressing complex health and social issues such as the problematic use of tobacco, alcohol and drugs, including opioids and cannabis.
""The health of Canada's youth is of great concern to us all," The Honourable Ginette Petitpas Taylor, Minister of Health, said. "As a long-time advocate, I understand the challenges of encouraging youth to focus on good health. This survey helps us understand where we need to do more to support youth so that they can make healthier choices. It provides a solid foundation of evidence for our future policies and actions to address issues of substance use among young Canadians."
The survey found that alcohol remains the substance with the highest prevalence of use by Canadian students in grades 7 to 12, while cannabis, which includes marijuana, hash and hash oil, has the highest prevalence of use after alcohol.
Cannabis use among students has remained constant at 17%, unchanged from 2014-15 and students' overall perception of the risks of smoking cannabis has decreased: only 19% of students felt that smoking cannabis once in a while is a "great risk," down from 25% in 2014‑15.
The prevalence among Canadian students of high-risk drinking behaviour (defined as having five or more drinks on one occasion) in the past 12 months remained unchanged from the 2014-15 survey at 24%. However, there was an increase in students' reporting that they drank at least once in the past 12 months, from 40% to 44%.
The prevalence of ever trying an e-cigarette increased to 23% and 10% of students admitted to using an e-cigarette in the past 30 days, an increase from 6% in 2014-15. Prevalence of past-30-day use of e-cigarettes was higher among males (12%) than females (8%) and higher among those in grades 10 to 12 (15%) than students in grades 7 to 9 (5%).
The survey discovered an overall decline in past 30-day use of any tobacco product among students. This reduction, from 12% to 10%, is considered a significant decline and is in line with Health Canada's efforts to reduce overall tobacco use to less than 5% by 2035.