Burden of treatment and other costs can further endanger wellbeing of patients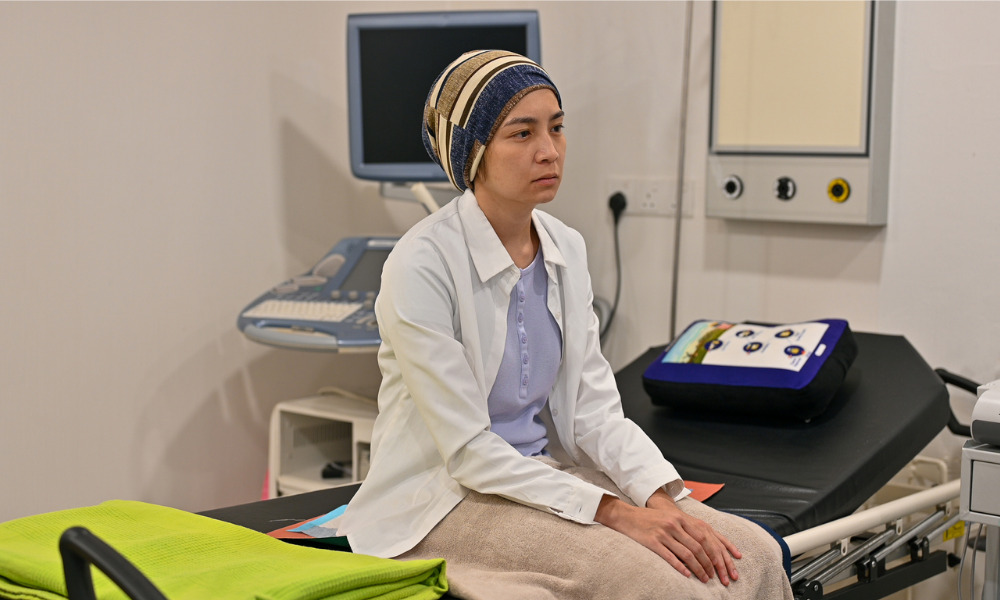 The degree of financial toxicity among breast cancer patients throughout the world has now been quantified by a new study that was published last week in JAMA Network Open. Financial toxicity, or the financial burdens of treatment, can potentially endanger the health and wellbeing of patients.
The overall out-of-pocket expenses for breast cancer care in 2019 were close to $3.14 billion, more than any other kind of cancer, according to a 2021 study on patient economic burdens related with cancer care that was published in the Journal of the National Cancer Institute.
The total rate of financial toxicity among breast cancer patients was found to be close to 79% in low- and middle-income nations and 35% in high-income countries, according to analyses of equivalent metrics of financial toxicity. Comparatively, rates of financial toxicity across all health issues varied from 6% to 12% in low- and middle-income nations.
The much higher rates of financial toxicity among breast cancer patients may be due to earlier data suggesting that the lifetime direct medical expenditures for treating breast cancer in the U.S. can approach $100,000 per patient. More subsequent studies revealed that the whole cost might exceed $200,000 for younger and middle-aged women with metastatic breast cancer. According to a 2022 Forbes article, the entire price of one woman's breast cancer treatment was a staggering $334,000.
"The cost of breast cancer is multi-layered," said Anna Crollman, 35, whose breast cancer has been in remission for eight years. "Not only do you have the out-of-pocket deductibles, medical care, and medical bills but you are also covering the cost of gas, medicine, side effect treatments, and the loss of work and pay due to treatment and sickness."]
Stressed out
The costs of cancer were the subject of a 2020 poll of women in their mid-forties, which revealed that 60% of participants felt stressed out by the thought of covering both direct and indirect expenses. To cover the direct or indirect costs of cancer, around one in 10 women said they had to borrow money.
In the new paper, findings from 34 studies on financial toxicity published between 2008 and 2021 were analyzed. Of these, 24 were conducted in high-income nations like the United States, Canada, South Korea, and Denmark, while 10 studies were conducted in low- and middle-income nations like China, Haiti, Kenya, Nigeria, Egypt, Iran, and multiple Southeast Asian nations.
The various research used different financial toxicity metrics. Some people utilized numerical thresholds, such as out-of-pocket expenses exceeding 30% of yearly household income or medical expenditures exceeding 40% of the household's financial capability.
Others relied on patients' disclosures of their own financial struggles, such as difficulties paying medical bills or having to pay more for healthcare than they felt was reasonable. Other research characterized financial toxicity based on patients' descriptions of financial implications related to cancer treatment, such as losing a job, needing to borrow money or incur debt, struggling to cover living expenditures like food or rent, or forgoing medical care due to cost.
The investigation revealed no conclusive correlation between rates of financial toxicity and patient's race, level of education, insurance status, or employment status. However, there was observed decreased incidence of financial toxicity in patients who reside in nations with universal healthcare.
The authors suggest four measures to lessen financial toxicity, including increased funding for the infrastructure supporting breast cancer screening and treatment, programs to assist with non-medical and indirect costs, and educational campaigns on breast cancer screening to improve early diagnosis and treatment.
"I would ask to see fertility costs covered in full for cancer patients both in terms of preservation options and later family planning costs," Crollman said as an additional strategy to help breast cancer patients with their financial toxicity.