While survival rates are improving, the incidence of preventable cancers and waits for tests are still problematic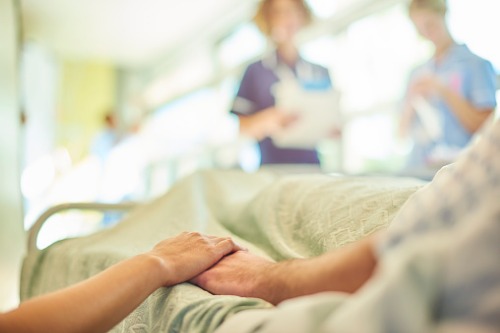 A new report from the Canadian Partnership Against Cancer (CPAC), a network of cancer agencies, health-system leaders and experts, and patients — has revealed that Canada still needs improvement when it comes to fighting the disease.
According to the partnership's 2018 Cancer System Performance Report, lung cancer rates across Canada are on the decline, but some jurisdictions are falling behind. People in Nunavut were found to be 2.6 times more likely to be diagnosed with the disease compared to British Columbia and Ontario, which were the lowest-rate provinces. For people in Atlantic Canada, that multiple is a less severe but still concerning 1.5 times.
"People living in northern and eastern Canada have the highest rates of lung cancer, which are driven by higher smoking rates," the report said, noting rates ranging from 14.1% to 62.1% across different jurisdictions. The report also noted jurisdictional variations in other risk factors, such as physical inactivity (ranging from 31.8% to 50.3%) and excess drinking (7.2% to 16.2%).
The wait for diagnostic test results was also found to be too long. Depending on the province they reside in, women with an abnormal mammogram results can face wait times of several days to more than 22 weeks before they get a definitive diagnosis. The delay is especially long in cases where the patient requires a follow-up tissue biopsy to confirm a cancer diagnosis. When it comes to the delay between an abnormal fecal test and a follow-up colonoscopy, median wait times were also high, ranging from 45 days to 81 days depending on the jurisdiction.
Shortfalls in human papillomavirus (HPV) vaccinations and screenings are also contributing to 400 fatalities from cervical cancer each year. Newfoundland and Labrador enjoys the highest vaccination rate in the country (92%), compared to other provinces where rates are between 50% and 60%.
But it's not all bad news. The report said that cancer survival rates have been improving over the years. When it comes to colorectal cancer, for example, the number of Canadians surviving five years after being diagnosed with the disease has grown by 2,700 compared to where it was 15 years ago. There's also been a similar upward trend in five-year survival rates for lung, breast, and prostate cancer.
"International benchmarking data have shown that we do well in diagnosing and treating cancer, but we can do better," said Craig Earle, medical oncologist and vice-president for Cancer Control at the partnership.