Manulife offers insights to ensure benefits are structured to support employees' needs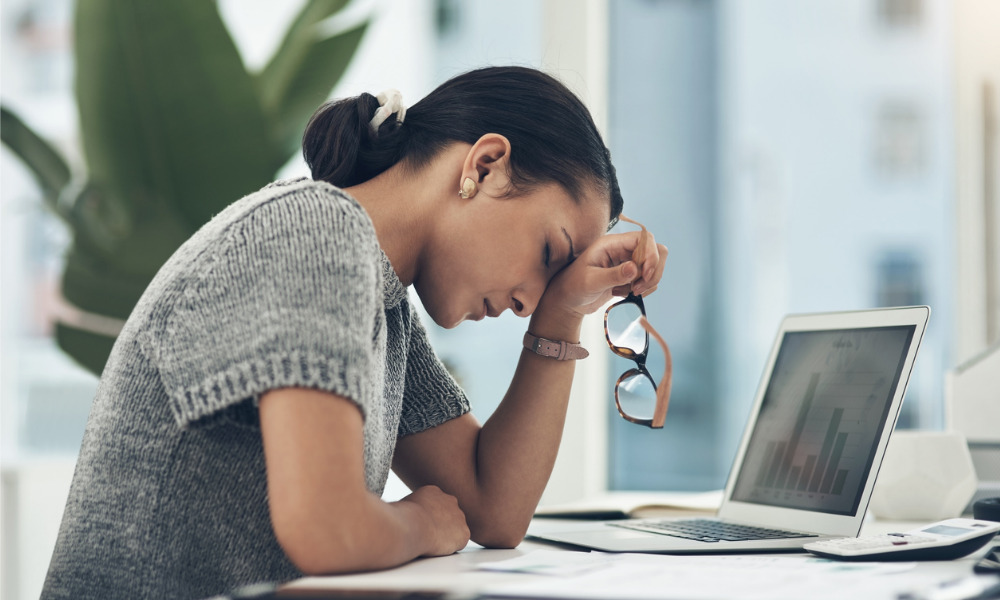 Younger Canadian employees are using sick leave for mental health difficulties more frequently and more people are getting treatment for diabetes, according to new health insights from Manulife.
Manulife Group Benefits claims statistics show that since 2019, 22% more Canadian workers between the ages of 18 and 34 have gone on long-term disability due to mental illness.
In all, there has been a 27% increase in this age group's workers filing claims for mental health-related issues, including counselling, medication, and disability.
The findings from Manulife align with data released by Statistics Canada earlier this year, which found nearly a quarter of Canadian workers said they had encountered at least one mental health risk factor at work in 2016.
The agency found several risk factors for mental health that might affect workers: extreme time pressure or job overload, violence or the fear of violence, and harassment or bullying.
In the previous 12 months, at least one of the three workplace risk factors for mental health had been experienced by 24.8% of Canadian employees.
Fifteen per cent of workers reported having encountered bullying or harassment -- the most prevalent form. One in ten people (11.4%) reported experiencing severe time pressure or job stress, while 4.1% reported experiencing violence or the threat of violence.
At the level of broad occupational groups, exposure to risk factors for mental health differed as well.
The occupational groups that were most exposed to mental health risk factors at work in 2016 were those in the health sector (38.1%); education, law, and social, community, and government services (36.4%); and management (31.1%).
Additionally, more full-time workers than part-time workers (25.3% vs. 21.6%) claimed to have experienced a mental health risk at work.
The difference was mostly explained by being under intense time pressure or having an overload of work.
Manulife's health insights also revealed a greater number of workers under 44 are now receiving diabetic treatment. In 2022, that group represented 19% of employees who filed claims for diabetes, a rise from 2019's 13%.
According to research from Sun Life, Canadians with diabetes tend to get discouraged from obtaining insurance, as they are aware of the struggles faced by those living with chronic conditions in getting approved. Among Canadians with diabetes who do apply for insurance, the insurer found about half get declined.
"As an industry, we have more work to do to ensure we are designing an appropriate solution for these clients," Jibran Imtiaz, VP Insurance Solutions Market Development at Sun Life, said in an interview earlier this year.