Planned measures related to group retirement services sales, as well as ones related to group benefits sales, will not push through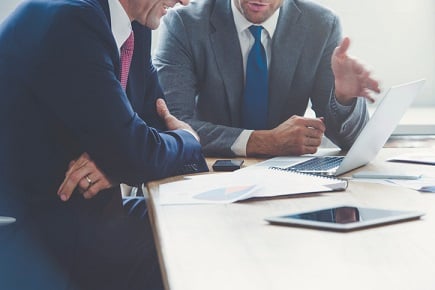 The Canadian Life and Health Insurance Association (CLHIA) has announced that Guideline G19, which was supposed to establish conventions for advisor compensation for group benefits and group retirement services, is effectively withdrawn.
"Following extensive discussions with market players, including advisors and their associations, and careful consideration of what we heard, we have decided to withdraw this industry guideline," said CLHIA President and CEO Stephen Frank.
The guideline was withdrawn effective May 31.
Under the guideline, new contracts for group retirement services would have faced a host of measures related to group retirement services sales on July 1; annual disclosure for existing contracts on January 1, 2020, would also have been applied. In a similar fashion, disclosure measures for group benefits sales would have been implemented beginning January 1, 2020 for new contracts, and January 1, 2021 for existing contracts. With the scrapping of Guideline G19, those measures will not proceed.
The announcement came more than a year after a backlash from broker and advisor groups, who accused the CLHIA of being high-handed and inconsiderate of stakeholders' opinions and concerns in its initial announcement. Some questioned why individual life insurance wasn't first in line for compensation reform, while others took issue with the fact that other areas of insurance remained untouched.
"I think it creates an adversarial relationship with the insurance companies," Dave Patriarche, head of the Canadian Group Insurance Brokers (CGIB), told Life and Health Professional at the time. "They are going right past us and direct to our clients … I think the effect will be a lot of people getting out of the business. I can see us losing 15–20% of brokers in Canada."
In defense of the proposal, Empire Life President and CEO Mark Sylvia, who is part of the CLHIA, noted the positive feedback from regulators as insurers took the initiative to draft the voluntary guideline for the group side of things.
"The regulator is highly focused on the retail environment, because that's where the consumer is involved," Sylvia said to LHP last year, around three months before he was declared Chair of the CLHIA. "But let's face it, disclosure across all product lines is the wave of the future."
In response to feedback from stakeholders, the association postponed key dates for its proposals, made a slew of changes, and initiated an in-depth consultation on G19 through an advisory group with both advisors and insurers participating. In the end, the industry body decided to not push through with the proposals — but is not closing the door on future attempts.
"Our industry is still strongly in favour of market transparency and plans to work closely with regulators and other stakeholders on these matters going forward," Frank said.