The exclusive agreement will help accelerate the company's attempts to launch new products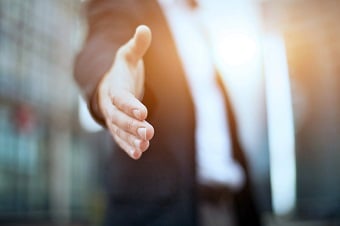 Canadian medicinal pot firm MedReleaf Corp has entered into an exclusive agreement with BioPharma Services Inc. to conduct clinical research for cannabis and cannabis derived products. As part of the agreement, BioPharma will work closely with MedReleaf's clinic development team.
North Toronto-based BioPharma will provide medical, clinical, pharmacological and lab expertise in order to optimize MedReleaf's product strategy to support in-market products and products under development.
Both firms feel that the partnership will enable MedReleaf to accelerate its product development and clinical research programs. MedReleaf and BioPharma will jointly provide scientific and regulatory guidance to clinical research studies, which will support MedReleaf's product launches in the coming months.
"This strategic alliance sets us apart in the clinical research and development space for cannabis and cannabis derived products and will facilitate much needed cannabinoid therapies to assist in the treatment of pain, inflammatory conditions, mental health, palliative care and underserved therapeutic areas," said Angelo Fefekos, Senior Vice President Clinical Affairs and Quality Assurance at MedReleaf.
Renzo DiCarlo, CEO at BioPharma Services, Inc, said: "We are very proud to work with MedReleaf in support of their cannabinoid natural health and drug strategy. This alliance is a great example of BioPharma's capabilities as a Phase I industry leader with expertise in CNS, pain and abuse liability."
It's the second time in the past month that MedReleaf has been in the headlines. In mid-May the company was involved in the biggest acquisition to date in the Canadian cannabis industry when it agreed to be bought by Aurora Cannabis. The deal created a cannabis juggernaut which will be capable of producing more than 570,000 kilograms of marijuana a year.
Co-CEO of Horizons ETFs Steve Hawkins said he was not surprised by the takeover and that having worked closely with MedReleaf CEO Neil Closner, he could tell the "writing was on the wall" and that discussions were taking place in the background.
While the deal was a good one for Aurora, Hawkins was disappointed "a very promising enterprise" had decided to cash in its chips.
He said: "I thought MedReleaf had a lot of very positive prospects and I think that they possibly cashed out a little too early. And just from a growing industry perspective, I like more line items and more names available for future takeout from the liquor companies and tobacco companies, who I think will come into this space and pay much higher multiples than a consolidation of one cannabis provider over another.
"We would have made more money as an HMMJ (Horizons Marijuana Life Sciences Index ETF) unit holder in the long term if the company had stayed away as a standalone entity."
Related stories:
CLHIA questions report on taxation of health benefit plans
The specialized off-rink policies that hockey players need