Research warning of UK-style advice shortage for middle-market Canadians draws reaction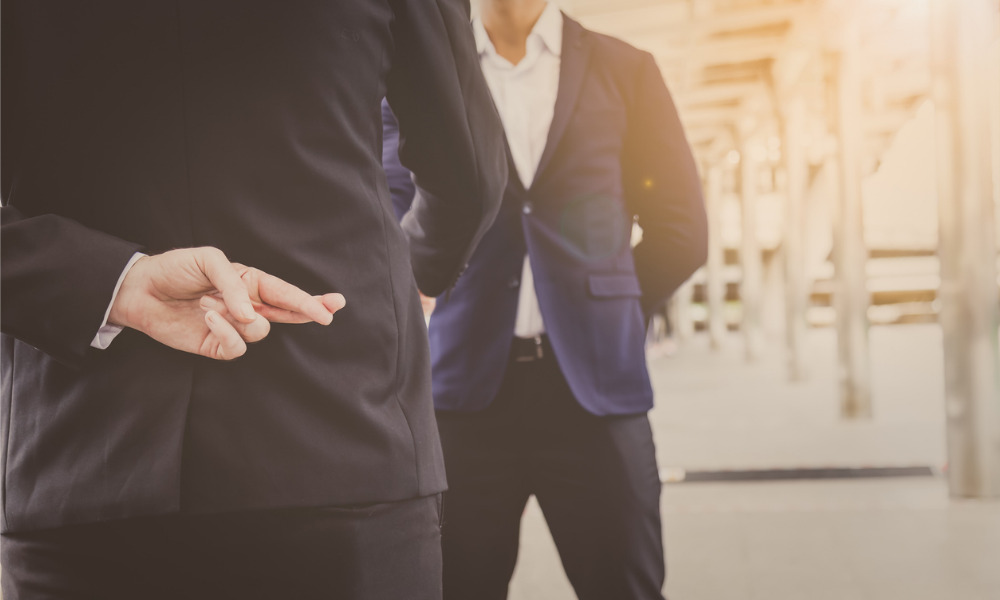 After a report warning regulators of a possible advice gap for Canadian middle-market consumers stemming from overregulation of advisor compensation, investor advocates are responding with criticisms and questions of their own.
"At some point, that will be true. But we're so far behind other jurisdictions on consumer protection, it's not funny," says Ken Kivenko, president at Kenmar Associates. "We're not even near a breaking point where regulation is concerned."
In a white paper earlier this month, Primerica sounded the alarm over a possible unintended impact of a ban on deferred sales charges in segregated funds.
The paper pointed to the U.K. experience, where overzealous regulation by the Financial Conduct Authority (FCA) has led to a dynamic of advisors abandoning the industry, leaving consumers of modest means unable to access much-needed financial advice.
A Canada-style advice gap
But according to Kivenko, Main Street investors and consumers in Canada are already sorely underserved. The status quo, he says, is that most investors are led into an orderly process where they're sold investment products, as opposed to just buying the products themselves.
"The fact is there's not much advice as it is. What we have now is a sales process," he says. "There's some KYC, but there's a bias towards selling mutual funds because of embedded commissions that go on forever."
Jean-Paul Bureaud, executive director and CEO at FAIR Canada, agrees we may already have an advice gap.
"Investors assume that when they're talking to an investment advisor, that person is giving them advice that's in their best interest," Bureaud told Wealth Professional. "They do not expect that advisor to be giving them biased advice, or advice that is influenced by what is in the advisor's interest."
One of the challenges, Bureaud says, is the widespread use of the term "advisor" across the financial industry. Provinces like Ontario, Saskatchewan, and New Brunswick are already working on preventing unqualified individuals from using the title, but there's still significant confusion over what exactly people who hold themselves out as "financial advisors" do.
"The advice gap is not solely a question of how many advisors are out there giving advice. It's also the gap between what the investor expects, and what the person they are dealing with is qualified to do," he says. "I think most investors would not assume they're dealing with a salesperson who's being paid to push product, which unfortunately is often the case for mass market investors."
Short on quality, not quantity
There's no shortage of evidence of middle-market investors getting short-changed on advice. In a 2019 study titled "A measure of advice: How much of it do investors with small and medium-sized portfolios receive," the OSC Investor Advisory Panel found 43% of advised investors did not agree their advisor had educated them about financial concepts. Another 31% could not say their advisor had ever spoken to them about financial goals like retirement, education, or homeownership.
More recently, a study by JD Power found only 6% of Canadian investors working with full-service wealth management professionals reportedly receive comprehensive service and advice. Among the three fifths (57%) of respondents who said they have a financial plan, 43% did not agree their advisor made recommendations in their best interests. And of those who said they have a plan, 38% did not think their advisor understood their financial goals and needs.
The most recent report from the Ombudsman for Banking Services and Investments (OBSI) showed a new high in complaints, with over 10,000 inquiries last year, including a 56% year-on-year jump on banking-related inquiries. The ombudsman also opened 1,151 cases in 2022, representing another new record.
Based on conversations with a counterpart investor advocacy group in the UK, Kivenko acknowledges that the rules introduced by regulators across the pond ended up pushing some advisors out, and made it somewhat harder to recruit new ones.
"Some of the rules [in the UK] were maybe a little over the top and did reduce access to advice. So there is a danger," he says. "But to conclude that we'd better be careful, that our regulators are on the verge of making advice unaffordable … I think that's a gross exaggeration."