CEO of FSRA tells WP new title rule will foster consumer confidence and provide a guide for other jurisdictions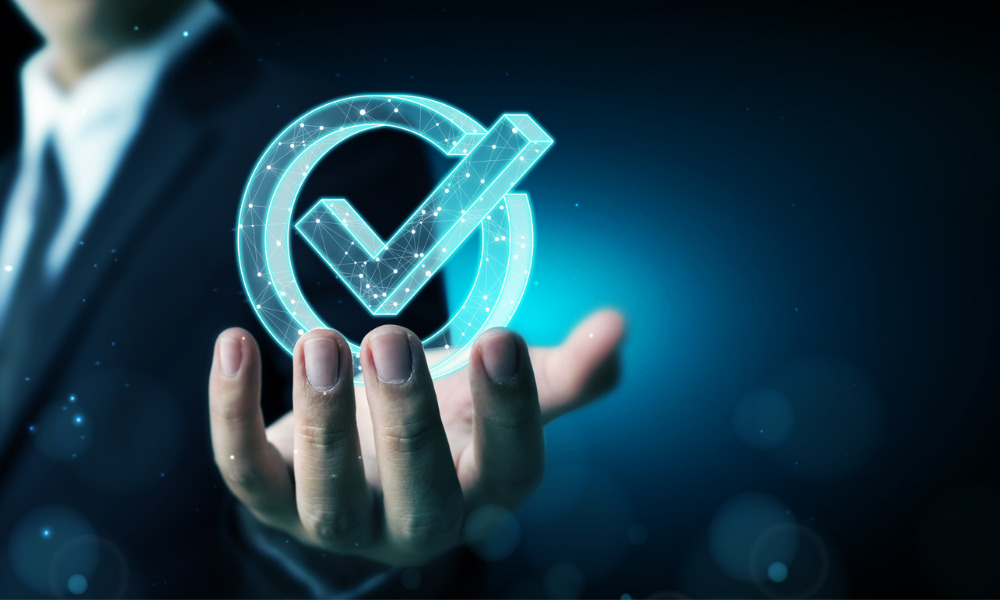 The Financial Services Regulatory Authority of Ontario (FSRA) has taken a Canada-leading step in investor protection with the approval of the Financial Professionals Title Protection Rule in the province.
Following approval by Ontario Minister of Finance Peter Bethlenfalvy, the rule is set to take effect on March 28, which is when the Financial Professionals Title Protection Act, 2019 and related amendments to the Financial Services Regulatory Authority of Ontario Act, 2016 will be proclaimed into force.
"With the new title protection regime, consumers will no longer have to figure out how qualified, how well-supervised the person they're talking to is when they're dealing with a financial planner or financial advisor," Mark White, CEO of FSRA, told Wealth Professional. "They'll no longer have to worry what the title means … the title will mean something."
Read more: Minister approves financial planner and financial advisor title protection
Under the title protection regime, anyone calling themselves a financial advisor or financial planner in Ontario will be obligated to make sure they're dealing with clients competently, professionally, fairly, honestly, and in good faith. Title users will be under active supervision by a recognized credentialling body, and will be expected to adhere to minimum professional standards to continue using the title.
To mitigate any overlap of regulatory requirements on individual title users, FSRA's approach to title protection draws from existing requirements already administered by licensing and professional designation bodies.
"Overwhelmingly, the industry supports this," White says. "They know that there has been confusion in the marketplace for years, and that works against the large majority of qualified professional financial planners and advisors. I think the industry realizes that this will create value where consumers can trust when they see the title associated with the person they're receiving financial planning and advisory services from."
Title users will also be subject to a complaints and discipline process, offering consumers additional reassurance in case they feel something has gone wrong in the relationship. To support this, FSRA is requiring credentialing bodies to have a robust supervision process in place, as well as a code of conduct that requires credential holders to put the client's interest first, among other requirements.
"It's not easy to be a credentialing body. It's an important status," White says. "They, essentially, are going to be the regulators of their title users. And we'll be regulating those credentialing bodies not only to give them approval, but to make sure they keep up with those expectations."
While some groups have emphasized the importance of a fiduciary standard among financial professionals, White says Ontario's title protection rule only seeks to be in line with the best standards currently in place in the securities industry.
"The client-focused reforms and client's best interest are still taking root, and we're going to make sure that what we're doing is in keeping with those," he says. "But we're not in a position where we're trying to push beyond those standards. If the securities industry were to evolve, then of course we'd want to evolve with them as well."
To give financial professionals in Ontario time to become compliant with the title protection rule, FSRA is allowing transition periods – four years for financial planners and two for financial advisors – for those who began using those titles on January 1, 2020 and beforehand. Individuals who adopted those titles after that date will be required to get an approved credential immediately if they want to keep using it.
In a statement, FP Canada said it has applied to be recognized as a credentialing body for financial planners in the province. It is submitting both the Certified Financial Planner certification and Qualified Associate Financial Planner certifications for consideration.
Advocis is also applying to be recognized as a credentialling body for financial planners with its Professional Financial Advisor (PFA) and Chartered Life Underwriter (CLU) credentials; it's also submitted the PFA designation for use by financial advisors.
To help harmonize title protection across Canada, FSRA is also coordinating with counterparts in other provinces, including Saskatchewan and New Brunswick where active title protection legislation is currently in process.
"There's been a lot of work to get this in place since the Act was passed in 2019, because it was fairly new or innovative regime," White says. "We'll be glad to share that work and help our provincial counterparts, so they can put their own title protection and supervision rules in place."