Harbourfront doubled its revenue during the pandemic and is courting big five-year growth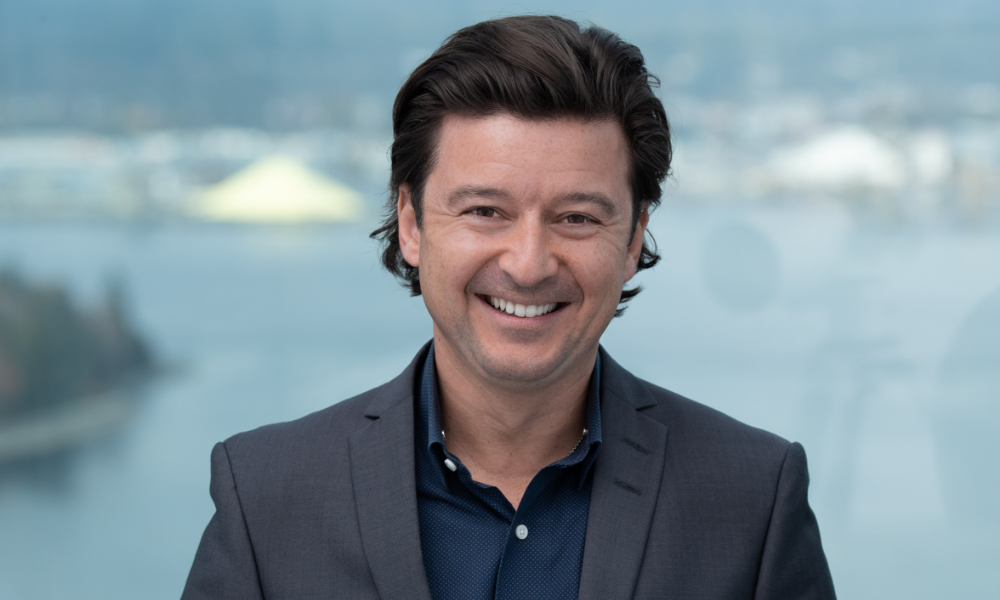 Vancouver-based Harbourfront Wealth Management's got a winning formula.
It doubled, growing by $2 billion with a 60% increase in its top line revenue and profitability, during the pandemic, and it's on a trajectory to have $6 billion of assets under administration (AUA) and $3 billion of assets under management (AUM) from its integrated advisory and asset management business by the end of 2022, says Danny Popescu, its chief executive officer.
Popescu prefers to discuss revenue and profit versus AUA and AUM's. So, the firm's five-year goal is to have $500 million in revenue and $150 million in annual profitability and $2 billion of enterprise value, which is roughly five times its current value.
"We have a very refreshing business model for advisors," he told Wealth Professional, adding that Harbourfront's investment in technology is also attracting them.
"Unfortunately, advisors are quite disenchanted with the more mainstream investment dealers, such as the big bank-owned ones and even a lot of the independents. Because we're an advisor-owned firm, we put the client's interests first, which directly benefits us from a business point of view because more and more advisors want to join."
Popescu said Harbourfront is one of the fastest-growing IIROC firms. It's grown from six employees in one branch with $250 million in assets since its 2013 launch to more than 200 employees in 24 branches across the country and 25 teams with multiple advisors per team.
"It's like a recipe, so it's not just one ingredient that's making the pie taste good," he said. "Different things matter to different advisors, but overall, they see the value that we bring to both clients and advisory practices, and that's why we tend to grow quite quickly."
He said Harbourfront also specializes in private securities, which offers institutional type investment to the retail market.
"Although some of the competitors have tried to mimic what we're doing, we're surprised that it's still being adopted ever so slowly in Canada by our competitors, and we have a tremendous lead," said Popescu.
He said Harbourfront has more than 25% of its advisor-managed assets in private equity, private real estate, and private credit, whereas the average IIROC advisor has less than one percent – often zero – client dollars in anything but traditional asset classes, like public bonds and public equities.
That's not only profitable, but a great diversifier for clients' portfolios. He said it's also attracting advisors, who want to grow their businesses since they know the firm offers them more upside opportunity for equity appreciation. But, he said they also appreciate its culture because "our people go out of their way to help one another and, because they're all shareholders, they're all batting for the same team."
Popescu noted that Harbourfront clients also had a small fraction of the decline that equity markets have seen because 25 per cent of their portfolios are allocated to private equities, which are negatively correlated to public markets. "Those securities have been growing every month, despite the fact that public markets have gone the other way," he said.
Harbourfront has two more acquisitions in advanced stages. It plans to launch a national multi-family office offering tax and legal planning, and it is hiring three more corporate development recruiters this year as well as expand its marketing team.
"We're always trying to think three steps ahead and be away ahead of our competitors, and we seem to have done a decent job," said Popescu. "We're also one of the more profitable independent dealers on a per asset basis. There are a lot of firms that operate on very skinny margins."
So far, it's been a winning formula, and he said, "we're definitely rinsing and repeating. That's our game plan here. We love the formula.
"The challenges are that, as an entrepreneur, you're never satisfied with the rate of growth. You want it to happen at a more rapid rate. So, I think the biggest challenges are convincing advisors that they should have more confidence in themselves and make that leap. That is not always an easy thing to do. What all the ones who do join say is: 'I wish I had done this sooner'."
"When you have a group of entrepreneurs, which is a combination of the advisors who have joined us and the folks leading the firm, failure is not an option – and success is inevitable," Popescu added. "We're simply carrying out the vision that we started a long time ago, and it's working. So, we just want more of what we're doing now."