Can GICs help extravagant Canadians reach financial goals?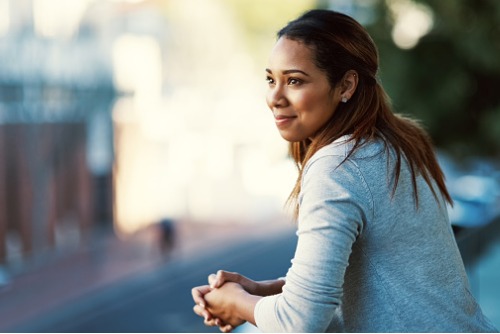 Canadians' saving plans fail to match their spending habits, according to a recent poll commissioned by Equitable Bank.
And the institution believes that the often overlooked Guaranteed Investment Certificate offers the returns – better than a Bank of Canada bond – to help people get more aligned with their financial goals.
The poll revealed that 64% of Canadians aim to save at least $10,000 over the next five years despite concerns over rising interest rates.
However, their ambition did not match their spending habits. When asked where they would put an extra $100, 27% said they would rather leave it as cash. Only 16% said they would invest it in mutual funds, followed by 14% who said they preferred GIC.
EQ Bank, Canada's Challenger Bank, said its newly launched GICs offer competitive rates with a low minimum deposit of only $100, offering rates of 2.76%+ on a one-year term to 3.50%+ on a five-year term.
Andrew Moor, chief executive officer at Equitable Bank, said: "Our message and what we are trying to deliver is that if you put your money away now, it can work harder for you than perhaps other options, and that some of that money should definitely be in a fixed-income portfolio.
"Really there is nothing better than a GIC for most Canadian consumers – these are guaranteed payments by the government.
"They offer a better return than I expect is coming from fixed-income mutual funds but you have to shop around for a GIC and what we're trying to deliver through EQ Bank is offer good rates; 3.5% on a GIC is a great rate guaranteed by the government.
"You can put it away and know that every year for every $100 you are putting in your account, 3.5% is coming out of the bottom. That compounds and you can reinvest that and that helps you achieve your retirement goals."
Moor said the incentives are sometimes not there for professionals to push GIC products. However, he said that a 60-40 equity-GIC split is often a better option than a Bank of Canada bond split.
He said: "GICs are overlooked absolutely. There are higher commissions available on other products like mutual funds, so there is a natural incentive for those products to be given more prominence in the market place but I think GICs absolutely have their place for a lot of investors."
He added that many advisors do offer GICs and that it's big channel but insisted that they probably deserve a bigger slice of the average portfolio.
He said: "I think about equity mutual funds, bond mutual funds and GICs as being the three choices. People tend to think I'll have 40% of my portfolio in bond ETFs and I'll have 60% in equities – I would argue that 40% in GICs and 60% in equities might be a better split, frankly.