Direct approach rather than email blast pays off for up-and-coming wealth manager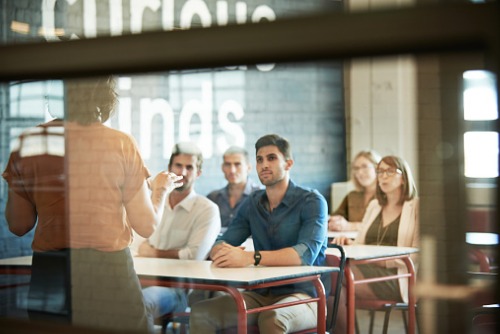 Adam Schacter may be young in the wealth management game but he is not shy in taking matters into his own hands.
The 37-year-old, Ottawa-based financial and investment advisor, Mandeville Private Client, has a self-styled, three-tiered approach to marketing his services.
The four-time Wealth Professional Awards Young Gun of the Year finalist uses the first to fire out the odd social media article, embracing it as free advertising.
For the next step, though, Schacter has conversely highlighted a weakness of the digital age: the lack of cold-call style, face-to-face interaction.
Therefore, he'll walk in to businesses, show them his value prop and follow up, again in person, at a later date.
Taking that approach further, Schacter, who was a guest panellist at yesterday's Wealth Professional Leadership and Tech Summit in Toronto, also targets people and firms he specifically wants to work for – and tells them so in person. It may not be revolutionary but the advisor said that in the modern world, it's something people aren't doing.
He said: "The average advisor is older, probably has an established business and they probably got it through cold calling and knocking on doors. So they don't need to do that anymore.
"With technology, the 35-year-old or even millennial advisor has an easy out in technology – they can just email blast people, social media people, and that's fine. But I'm not good with fine, I want to do more and nobody's doing that."
He said that while some people are put off by this direct approach, many are pleased with the directness.
"There are other people," he added, "and I'm not joking, who are on the fence and waiting for this to happen, absolutely. I have clients who tell me, my bank hasn't called me in four years and here you are!"
Schacter said his pitch is an honest explanation of his cost-value proposition. He admits having the private equity solutions of the Mandeville back office is useful leverage and allows him to eventually offer things at a retail level that is usually available to only pension funds and billionaires.
But he said his successes often boil down to the fact that many people are just too scared to walk up to someone and offer their services.
He said: "I do some charity work so I'm out there. I meet people and they don't get approached often. I'll walk up to somebody and ask them for a job and it really starts the conversation because they are not hiring, they don't have my resume and they don't know what the heck I'm talking about."
After explaining his "refreshing" employee-employer approach, he feels this separates himself immediately from the crowd.
He said: "It's how people build businesses – I'm not doing anything to what other people did in the past, I just feel that people don't do that anymore.
"In order to differentiate, it's a wonderful opportunity to start doing things that are already proven and effect methods that people are doing. It's a no-brainer."
Related stories:
'You learn a lot from failure and I learnt a ton'
Advisor with an ace up his alternative sleeve