CEO lauds the price, transparency and growth potential compared to traditional mutual funds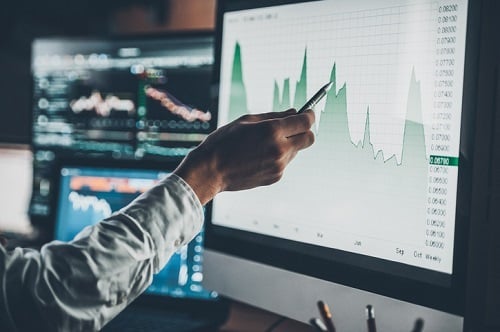 ETFs are the investment world's Spotify to the mutual funds' CDs, according to an industry leader.
Raj Lala, president and CEO at Evolve ETFs, believes that while there will be consolidation in the space, he expects the ETF industry to continue its rapid growth, predicting it to go from $150 billion to at least $300 billion in the next few years.
Lala said that when he compares the two different active fund vehicles, he fails to understand why anyone would opt for a mutual fund.
"Unless you just love that manager so much that he or she has done such a phenomenal job," he said. "But all things being equal, with an actively managed ETF, you're typically anywhere between 25-40% cheaper, more transparent and more liquid.
"It's just easier to use, works out to be cheaper and it's just a more current way for investing."
Lala admits there is an ETF oversupply right now but believes choice is, ultimately, a good thing and re-emphasizes the importance of an advisor and their ability to determine what ETFs fit best with clients. He added, however, that the proliferation of smart beta presented advisors with real challenges.
"We've got to a point with smart beta in that how many ways do we need to slice and dice a dividend strategy?
"There's some funds that have become so complicated in the way they analyze dividend growth or dividend stability. I just think there is probably a little too much of that and I think one of the biggest challenges for advisors is how do I actually fully understand what I'm doing and articulate that to my clients?"
Lala highlights the huge growth opportunity for the Canadian ETF industry to get to the 10-to-1 US metric, which would bring it in line with the countries' respective mutual fund industries. He also pointed to demographics and the fact that millennials' adoption of ETFs is the highest, a rate he expects to rise given that the world is reportedly on the verge of the largest wealth transfer in history.
He said: "You look at advisors moving more and more towards fee-based discretionary practices – and all the chevrons point towards ETFs. The advisor has to become more cost conscious for their client. From their perspective, they're probably going to want to become more cost conscious from the products that they are going to use."
Related stories:
Why active approach is vital in pot, blockchain ETF space
ETF champion issues stark warning