Evolve ETFs founder explains strategy in hot and fast-developing industries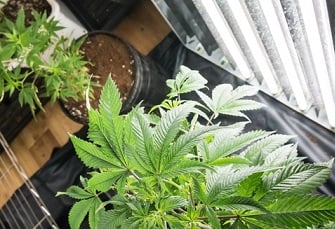 The seeds of success in the marijuana space are rooted in active management, according to the founder of Evolve ETFs.
Industry veteran Raj Lala, the firm's CEO and president, has an entrepreneurial spirit and co-founded Propel Capital Corporation, which was later acquired by Fiera Capital Corporation in 2014.
Having resigned from his post as head of Canada at Wisdom Tree Investments last year, Lala got the itch again and launched independent ETF shop Evolve. In eight months it has launched 15 funds, including some eye-catching products including the Evolve North American Gender Diversity Index ETF, the Evolve Blockchain ETF and the Evolve Automobile Innovation Index ETF.
In February it launched its active Evolve Marijuana ETF – TSX ticker SEED – which now manages $3.9 million in assets. Lala said Aurora's $3.2 billion headline-grabbing deal to acquire MedReleaf was just a sign of things to come and that the lack of concrete data about future cannabis demand means it is vital for investors that someone "looks under the hood" of the companies flooding the space.
"We felt that for the marijuana fund and our blockchain fund, active management was important," Lala said. "First of all, there is no such thing as a portfolio manager that has a track record in marijuana stocks or blockchain. There is not 10-20 years of data around those types of companies.
"The other side of this is because both of those industries have been so hot, you tend to have individuals and companies jump into it even though they don't know anything about it or have any involvement in the space. They jump in and say I'm just going to rebrand my company and be a cannabis company or blockchain company, even though they have nothing to do with either."
He added that while this may help a company get on the index, it does a disservice to the investor.
Evolve's marijuana fund contains the major global players in the Canadian cannabis field and Lala said he likes larger companies like Canopy, Aurora and Aphria because of their market share, which has given them a head-start over international rivals in the space.
Its top five holdings are: Aurora (16.30%), Canopy (12.1%), MedReleaf (10.03%), Cronos (7.77%) and Aphria (6.01%).
Vital to Evolve's active approach is the qualitative approach; talking to management, looking at company financials and its go-to-market strategy. With added uncertainty over stock pricing in this fledgling industry, Lala said this hands-on approach makes sense.
He said: "How do you take a look and say, geez, this PE ratio of 22 is too high because we still don't know the amount of demand that's going to be had in Canada and other parts of the world.
"It's tough to apply some of those metrics. We do, but I believe the better way to take a look at this type of portfolio is more on the qualitative side.
"If you look at the different milestones that we have coming down the pike as it relates to marijuana, the globalisation, legalization of edibles and so on, and of course our internal recreational legalization, there are so many major opportunities coming down the road for this space where the demand could escalate significantly. We just don't know."