Industry leader on keeping his firm at the forefront of ETF space and why he puts a high value on loyalty and passion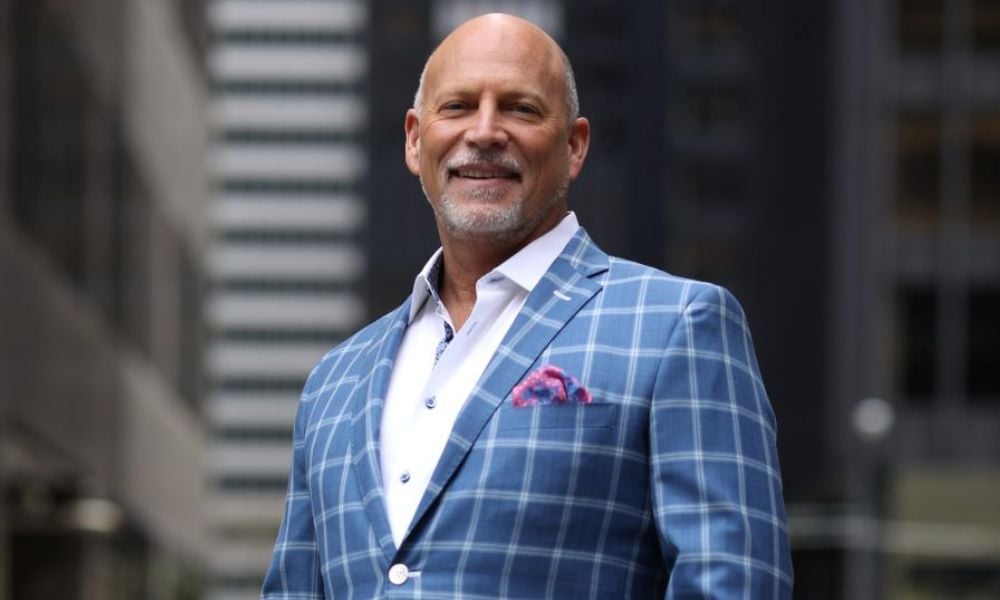 Steve Hawkins, president and chief executive officer of Horizons ETFs, said winning the CEO of the Year award again was a happy surprise, but is using the opportunity to reflect on his evolving work style and what still needs to change in the industry.
"It was very, very welcome news, and I got a lot of messages very quickly, so I was overcome from a thankfulness perspective," Hawkins told Wealth Professional about hearing he'd won the award. "I didn't know that I was that deserving for my accomplishments of 2021, but I had a lot of fun doing it.
"We won ETF provider of the Year last year, and I think that was a great award. I look at this award as something akin to that award, being recognized by our peers from the perspective that Horizons is doing some amazing things. I personally don't want to take the credit for those things, because it truly is a team effort. I'm the face of the company and always in the limelight, but at the end of the day, the award is recognition of all of Horizons ETFs' efforts, as a family and as a team, more so than me as an individual."
Hawkins also won the CEO award in 2018, but said that was different as "I made a lot of individually bold decisions and steps to jump Horizons forward in the ETF industry and bring more spotlight on the ETF industry as a whole".
He added: "I would say I did less of that in 2021, even though we did launch 17 products and created some of the world's first ETFs that nobody had ever seen before to empower Canadian investors."
He noted that Horizons continued to raise awareness of ETFs as a great tool in 2021, but he felt that he was no longer individually making a lot of decisions that are changing the ETF landscape.
"I really trust my people from a loyalty and commitment perspective. I value certain traits – loyalty and passion – in my employees, and my management team brings that in spades," he said. "My management team helps in every hard decision that we have to make as a firm, so I take in as much information as I can from my whole team. Ultimately, somebody has to make a decision and be accountable for it, and that rests with me. I don't always make the right decision and I'm one of the first to admit it to my team when we do something one way and should have done it another way."
He said that happened when they launched the first Bitcoin and inverse Bitcoin ETFs.
"I made a strategic decision to move forward with a synthetic replication Bitcoin ETF instead of a physical one and, ultimately, the regulators approved the physical long before they approved the synthetic version. I never thought that would happen, and I'm the first to admit that I elected to go down this route and it probably cost us several billion dollars of AUM because Purpose, Evolve, and 3iQ have all done very well in raising money in physical Bitcoin ETFs," he said. "I'm so happy that we're the only player in the world that has the only inverse Bitcoin ETF, but it's not paying the bills in the same way as the physical Bitcoin ETFs."
He now thinks the psychedelic stock space could do very well.
"Canadian companies were really at the forefront of psychedelic research from a global perspective, so it really made sense for a Canadian company to come out with the first psychedelic ETF in the world," he said, adding he has friends involved in it, but he doesn't have a personal interest in it.
Hawkins said the ETF industry is growing more competitive, but he's happy to continue to be one of its spokespeople.
"I don't shy away from having the tough discussions from a public perspective to help promote the ETF industry, and I think a lot of that was very, very true in 2021," he said.
Hawkins said the ETF industry still has a long way to go, particularly in levelling the regulatory field between the ETF and mutual fund industries, and between ETFs firms themselves.
"I don't think it's a level playing field for everybody," he said. "I really want to see that change. I want to see everybody operating in the exact same environment from a business perspective, and that's just not the case right now."
He said the mutual fund companies and big asset managers entering the space "are cannibalizing their own assets", given that investors want to put their money in ETFs. But, he also cited differences between IIROC and MFDA, the CRA and OSC, and Canadian and American regulators.
"Any Canadian investor can buy any Canadian or American ETF without any issue. Can an American buy a Canadian ETF the same way? No," he said. "It's like there's so many different unlevel fields right now.
"Let me give you some examples of the different level playing fields out there that are affecting the Canadian ETF industry. The tax impact on mutual funds versus ETFs are treated differently in the underlying vehicles themselves. The fact that the MFDA doesn't have the necessary operating systems underneath most of the MFD operators to allow them to sell ETFs as opposed to straight mutual funds, though a mutual fund dealer rep can get licensed to sell ETFs very simply, but his firm might not have the infrastructure to support its ability to sell an ETF."
Horizons, which has only launched two products so far this year, now has 64 employees and $22.8 billion assets under management (AUM) with $24.4 billion of AUM and assets under administration.
Hawkins is happy he's kept Horizons at the forefront of the ETF industry, in both recognition and product development, but said, "we're not there yet. I think there are so many different things that the various people in my role in the ETF industry could do to help improve how we all work together, how we all compete together, and how we can all benefit the ETF industry as a whole going forward."