From broad-based index trackers to small-cap seekers, we present a rundown of the largest U.S. exchange-traded funds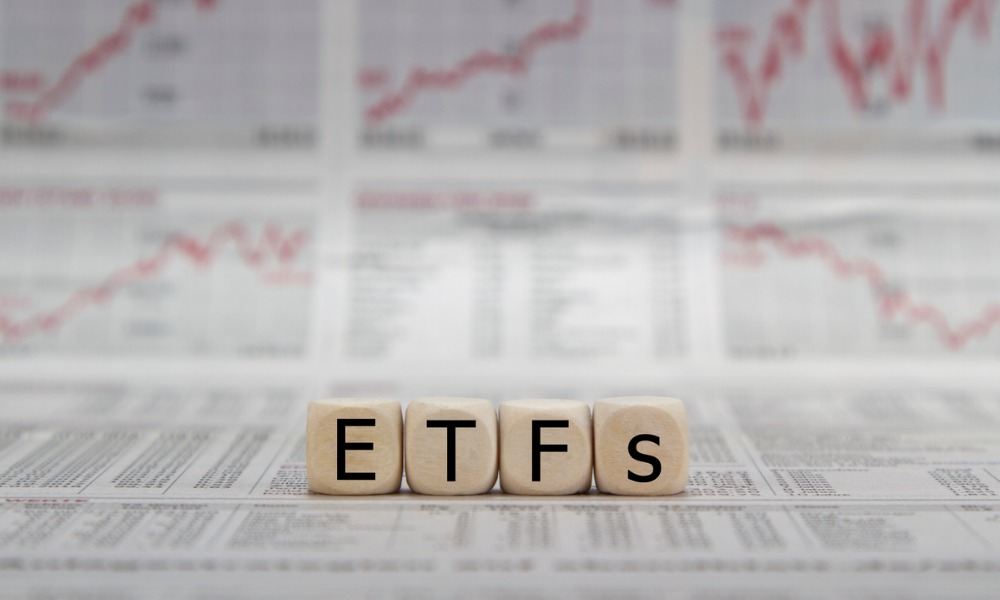 The ETF industry is growing at a startling pace and, in this list, we present 10 behemoths of the space.
Below are the biggest ETFs by assets as of May 10, 2021 according to ETF Database. No prizes for guessing which fund tops the charts, while one provider in particular dominates, with five ETFs in the top 10.
1, SPDR S&P 500 ETF (SPY) - $366.6 billion AUM
Issuer: State Street
SPY is one of the largest and most heavily-traded ETFs in the world, offering exposure to one of the most well-known equity benchmarks. Its daily turnover reveals the short average holding period and popularity with active traders who want to toggle between risky and safe assets.
If exposure to U.S. large cap stocks is what you're after, then the liquidity of SPY is unrivalled. It's a Unit Investment Trust (UIT), which means it doesn't maintain flexibility to lend out shares or reinvest dividends. Some would argue, therefore, that there are better long-term holds out there but for the traders, spreads are always narrow and investors can move in and out with ease.
2, iShares Core S&P 500 ETF (IVV) - $281.9 billion
Issuer: iShares
Like SPY, this offers exposure to one of the world's best-known and most widely followed stock indexes. IVV has clear appeal as a core holding in a long-term, buy-and-hold portfolio by offering cheap and relatively balanced exposure to many of the world's largest "blue chip" companies.
A true 1940 Act ETF, this fund can lend out share, thereby generating some additional revenues, and reinvest dividends, which can add value if markets generally trend up.
3, Vanguard Total Stock Market ETF (VTI) - $242.4 billion
Issuer: Vanguard
This ETF offers broad exposure to the U.S. equity market, investing in thousands of different securities. VTI, therefore, is an attractive option for investors looking to simplify portfolios and minimize rebalancing obligations.
One of the most attractive aspects of VTI is the price as it's one of the cheapest products available with a 0.03% expense ratio.
4, Vanguard S&P 500 ETF (VOO) - $223.6 billion
Issuer: Vanguard
Another S&P 500 tracker. This fund is known as one of the safest as the companies in the list are unlikely to go under. Most holdings, however, have probably been through their major growth stage. A quality, solid ETF that can serve as a building block for many portfolios.
5, Invesco QQQ (QQQ) - $161.2 billion
Issuer: Invesco
This ETF offers exposure to the NASDAQ and is hugely popular. The significant average daily trading volumes reflect that QQQ is widely used as a trading vehicle. However, this fund can certainly be useful as part of a buy-and-hold approach for investors looking to maintain a tilt towards the potentially volatile tech sector.
6, iShares Core U.S. Aggregate Bond ETF (AGG) - $87.5 billion
Issuer: iShares
This ETF offers broad-based exposure to investment grade U.S. bonds, making it a popular building block for constructing a balanced long-term portfolio. It's also an attractive safe haven for investors pulling money out of equity markets.
Many may find the significant allocations to MBS and Treasuries insufficient for their return objectives but in terms of liquidity, it's unmatched.
7, Vanguard Value ETF (VTV) - $80.6 billion
Issuer: Vanguard
The ETF is linked to the MSCI US Prime Market Value Index, which offers exposure to large-cap companies that exhibit value characteristics within the U.S. equity market. VTV is linked to an index consisting of roughly 400 holdings and exposure is tilted most heavily towards financials, energy, and industrials.
8, Vanguard Total Bond Market ETF (BND) - $74.6 billion
Issuer: Vanguard
This popular ETF offers exposure to entire investment grade bond market in a single ticker, with holdings in T-Bills, corporates, MBS, and agency bonds. It is heavily weighted towards the short end of the curve.
9, Vanguard Growth ETF (VUG) - $73.7 billion
Issuer: Vanguard
This ETF is linked to the MSCI US Prime Market Growth Index, which offers exposure to large-cap companies within the growth sector of the U.S. equity market. It's linked to an index consisting of just over 400 holdings with exposure tilted most heavily towards technology, while industrials, health care, and consumer goods receive equal weightings
10, iShares Core S&P Small-Cap ETF (IJR) - $70.7 billion
Issuer: iShares
An investment option that tracks the performance of small cap U.S. stocks. The thesis being the growth potential that comes along with these securities – and this product gives investors access to more than 600 of them.
Source: ETF Database (etfdb.com)