Vanguard's head of product tells WP how his new fund combines the two overarching trends in ETF investing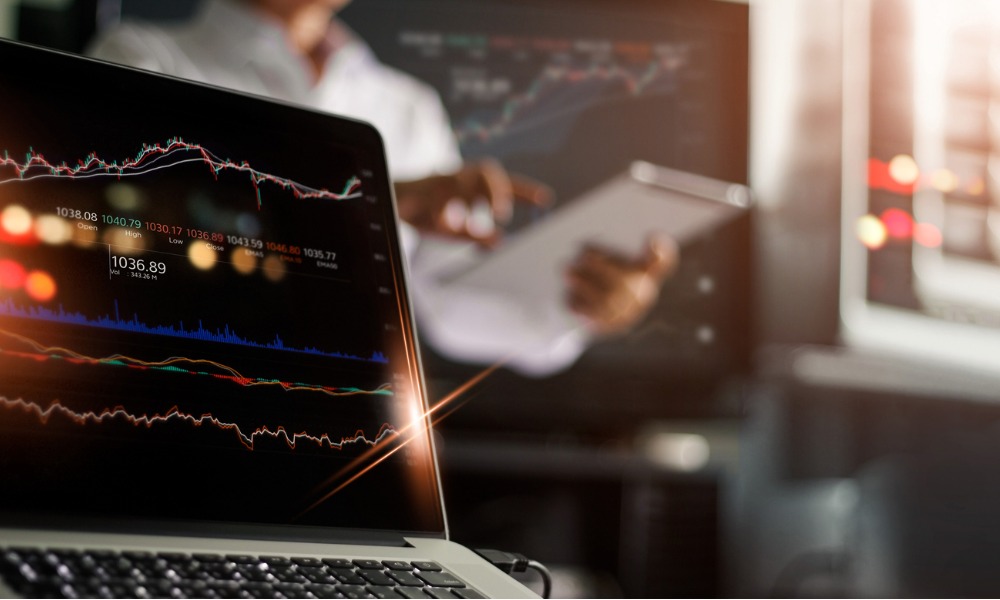 Vanguard's new single-ticket global bond ETF weds the two biggest trends in ETF investing: fixed income and single-ticket solutions.
The Vanguard Global Aggregate Bond Index ETF (CAD-hedged) was launched on the TSX yesterday under the ticket VGAB. Vanguard's head of product outlined the fund to WP, noting that it offers 15,000 underlying exposures to government and corporate bonds across the US and global markets. He said that Vanguard launched the fund to match these major investment trends.
"We see two big trends happening in in ETF market right now. The first trend we see is single ticket solutions, and then the second big trend is fixed income," Vanguard's Head of Product for the Americas Scott Johnston said to WP. "Advisors are increasingly seeing that they can get the diversification and breadth they're looking for in the fixed income part of their portfolio in ETFs, or in pool product form.
"I think of this as a single ticket for global fixed income."
Johnston broke down the rough allocations in the VGAB fund. About 50 percent of the fund is US fixed income while the rest is made of investment grade bonds from global markets. Because they set a high standard, that means the fund is almost entirely tied to developed economies, but Johnston said it includes a roughly three percent allocation in investment grade bonds from developing countries.
Fixed income is a crowded space in Canadian ETFs right now. Nevertheless, Johnston is confident that his fund stands apart from the market.
He noted that most global fixed income funds in Canada offer "fine slices" of the fixed income world. With this, Vanguard's aimed to do the opposite. They built the ETF to track the Bloomberg Barclays Global Aggregate Float Adjusted Composite Index, which is one of the few options with the scale Vanguard wanted for their product.
"The word we got from advisors was 'keep it broad, keep it simple,'" Johnston said. "This is actually the only Canadian ETF that does that. The only other way of accessing global exposures via an active mutual fund, and they're significantly more expensive."
At a 30-basis point management fee, the fund is low cost, but slightly higher than most of Vanguard's ETFs. Johnston explained that the slight increase in cost is reflective of the scope of this fund.
"International funds cost a little bit more to do well," Johnston explained. He highlighted, though, that because of the scale of Vanguard, the exposure in this product is still cheaper than most fund providers could offer.
This portfolio taps into Vanguard's Fixed Income Group (FIG) team, which runs out of Malvern, Pennsylvania, London, and Melbourne. That team runs over a trillion dollars in fixed income, 650 billion of which is indexed. They run the largest international index product in the world from the US and the largest Non-US product in Europe. He insisted that the fund taps into a deep team.
In pitching the fund, though, Johnston returned to the key differentiator: a wedding of single-ticket and fixed income.
"I think the biggest thing is Canadians are looking for single ticket simple in fixed income," he said. "This covers both of those."