Chris McHaney from BMO Global Asset Management explains why focusing on today's political turmoil ignores tomorrow's economic potential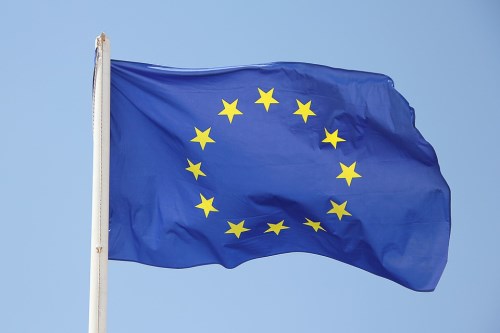 An unsure mind typically says no. It is no surprise, then, that investors have begun viewing Europe through the pained squint of uncertainty. The waking nightmare of Brexit in the UK; the rising influence of a far-right, authoritarian ideologies throughout the EU; a fractured and no longer predictable relationship with the US – any one of these challenges would be enough to give investors pause.
But combine them, particularly in a climate in which objective facts are routinely shoved to the side by hair-trigger hysteria, and it's a wonder that investors on this side of the Atlantic consider EU-focused products at all.
But according to Chris McHaney, director/portfolio manager of ETFs at BMO Global Asset Management, focusing on today's political turmoil ignores tomorrow's economic potential.
"Uncertainty does create wariness from investors," McHaney says. "Especially when it's political uncertainty, it's something that's hard to predict or model out." He explains that while the investment landscape in the EU has grown rocky over the past year or two, a situation helped nothing by the European Central Bank reducing its forecast, BMO GAM does "get the sense that things certainly aren't in a terrible position and that a lot of the key indicators have shown signs of somewhat bottoming out. So for an investor looking for long-term exposure, we think Europe still has some good potential opportunities there."
As such, McHaney feels investors with long-term windows have little to fear from what may wind up being short-term turmoil; the political decisions being made today will be inevitably be adapted to. "At the end of the day, what's going to drive returns is the fundamentals. In the long run it always comes back to that," he says.
Capitalizing on those fundamentals is the primary thrust behind BMO GAM's High Dividend Covered Call Hedged to CAD ETF (ZWE). Designed to provide exposure to a dividend-focused portfolio while earning call option premiums, the fund's underlying portfolio is yield-weighted and broadly diversified across a number of key sectors, including financials, health care, consumer staples and industrials. Its strict screening process takes into consideration securities' dividend growth, sustainability and option liquidity, resulting in investments in quality, cash-generative companies that are well equipped to ride out periods of turmoil. "And if there is a prolonged downturn," McHaney says, "these are the types of companies that will make it out the other side."
In addition to investing in high dividend-paying stocks that generate strong cash flows, investors in ZWE also gain access to the fund's covered call overlay.
"It helps you get paid while you wait, so to speak," says McHaney. "We think things are bottoming-out from an economic perspective, but it will be some time before that economy turns around and grows to any significant degree. If you can get paid while you wait through option premiums, as well as through high dividend payment payments, you're sort of half-way to your return expectations without the market going up or down at all."
Going forward, McHaney envisions more ups than downs. BMO GAM projects GDP growth in the EU in the 1% range over the next two years and moderate improvements in the years to follow. His optimism seems warranted: The bloc is loaded with blue chip multinationals that don't rely solely on the region for profits; some of the larger economies within Europe, such as France and Germany, have turned the corner on their expected growth; and, lest we forget, the region has weathered far more damaging storms in the past.
It is that long-term, big-picture perspective on the EU market that McHaney hopes investors, and their advisors, will keep in mind.
"That tends to be a big part of the advisor's job – not just helping investors determine where to invest but also how to invest and, for the long-term, being that psychological checkpoint to investors when economies are a little bit skittish," he says. "Providing the investor the discipline to stick with their goals," whether that be in markets in North America, Asia or the EU, "generally means staying invested throughout the cycle."
The information contained herein is not, and should not be construed as, investment, tax or legal advice to any party. Investments should be evaluated relative to the individual's investment objectives and professional advice should be obtained with respect to any circumstance.
Any statement that necessarily depends on future events may be a forward-looking statement. Forward-looking statements are not guarantees of performance. They involve risks, uncertainties and assumptions. Although such statements are based on assumptions that are believed to be reasonable, there can be no assurance that actual results will not differ materially from expectations. Investors are cautioned not to rely unduly on any forward-looking statements. In connection with any forward-looking statements, investors should carefully consider the areas of risk described in the most recent simplified prospectus.
BMO ETFs are managed by BMO Asset Management Inc., which is an investment fund manager and a portfolio manager, and a separate legal entity from Bank of Montreal.
Commissions, management fees and expenses all may be associated with investments in exchange traded funds. Please read the ETF Facts or prospectus before investing. Exchange traded funds are not guaranteed, their values change frequently and past performance may not be repeated for a summary of the risks of an investment in the BMO ETFs, please see the specific risks set out in the prospectus. BMO ETFs and ETF series trade like stocks, fluctuate in market value and may trade at a discount to their net asset value, which may increase the risk of loss. Distributions are not guaranteed and are subject to change and/or elimination.
®/™Registered trade-marks/trade-mark of Bank of Montreal, used under licence.