CI Global Asset Management's new EVP, head of distribution shares her vision for the firm's next leg of growth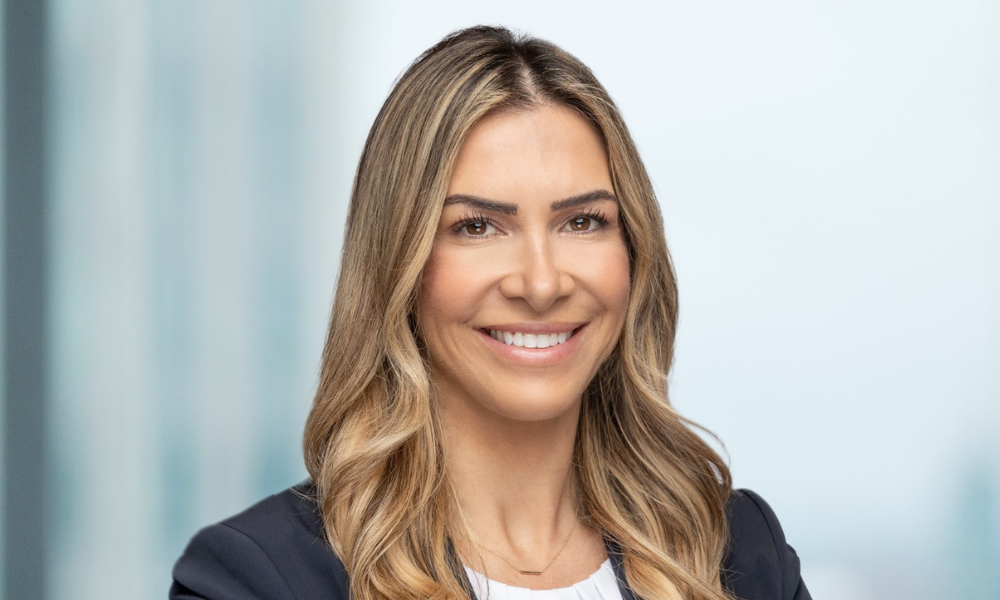 It's been roughly three weeks since Jennifer Sinopoli started as EVP, head of distribution at CI Global Asset Management.
She's taken over the position from Roy Ratnavel, who is retiring from the investment industry; he will continue to serve as vice chairman for Distribution until August 31. Ratnavel made numerous important contributions to CI's growth and success during his 30-plus-year career at the firm – and Sinopoli also hopes to make a mark.
"We're Canada's most established asset management company, especially on the independent side," she says. "I'm excited to continue to drive further growth and innovation for our clients so that I can leave a lasting impact and propel our next phase of growth."
A unique perspective
Though the financial industry is notoriously male-dominated, Sinopoli says CI stands apart from having over 40% representation at the executive level. That puts the firm at an advantage, she argues, as it promotes a diversity of thought and perspectives.
"I've had numerous role models, including men and women," she says. "I hope to one day be an inspiration to many others, especially young females."
Since she began her career at CI GAM in 2006 as a client service representative, Sinopoli has taken on progressively more senior roles in sales, marketing, and distribution, which includes 12 years as a wholesaler working with advisors across all channels. That experience gives her a unique appreciation of how sales decisions impact not just the business as a whole, but also the end-client experience.
"Although we're a large organization, we never lose sight of that client-centric mandate … The impact of decisions must be considered for each individual client," she says.
As a leader in the Canadian investment industry, CI focuses on adopting a consultative approach with advisors, Sinopoli says. The firm has a broad and innovative lineup of products, including its ETF shelf, which it continues to build out along with its alternative products platform.
"We're continuing to expand advisor support in our ETF business. We're also broadening out our advisor resource platform with our TREP [Tax, Retirement, and Estate Planning] team," she says.
Navigating a changing world
For investors, she says the advancement of technology has created an environment of information overload as they navigate high levels of volatility and economic uncertainty; they're also grappling with internal behavioural biases, longevity risk, and the twists and turns of life itself.
Advisors, meanwhile, have to deal with the complexity of financial markets, the constant evolution of Canadian investors' needs and investment products to meet those needs, and an ever-growing list of duties and expectations in the business of professional financial advice.
"We see advisors are faced with escalating regulatory challenges – particularly KYC and KYP – and that's certainly made running a successful advisory practice more difficult," Sinopoli says. "Navigating the challenges of the Canadian investment fund landscape requires continuous learning, adaptability, and a disciplined approach to investing."
With more dealer firms and advisors tightening up their product shelves, CI GAM is working to ensure its lineup of solutions is diverse and innovative, while also responding to Canadian investors' needs.
From volatility to opportunity
From her vantage point, Sinopoli is seeing a generational opportunity in active fixed income as central banks' rate hikes reverberate through the space. With alternative investments still vastly underrepresented in Canadian portfolios, she also sees liquid alts and private markets as a growth area.
"As one of the largest providers of liquid alternatives in Canada, we're well positioned to take on the role of educator at many levels," she says. "We're also providing Canadian investors with access to world-class managers in the true alternatives space, including private equity, private credit, private infrastructure, and private real estate."
Sinopoli believes investors would be well served by approaches that ease them back into the market. "I think volatility can be an investor's friend … There certainly are strategies that we can use to dollar-cost average and to reduce risk.
"We've experienced a lot of success at CI in building our brand and organization over the years," she says. "Being able to embrace the current industry and market challenges, and bring forward my vision, our innovation, and the collective abilities of our organization to help propel the next phase of growth … it's highly motivating for me."