ETF head Nirujan Kanagasingam reflects on his firm's journey into leadership – and what's up next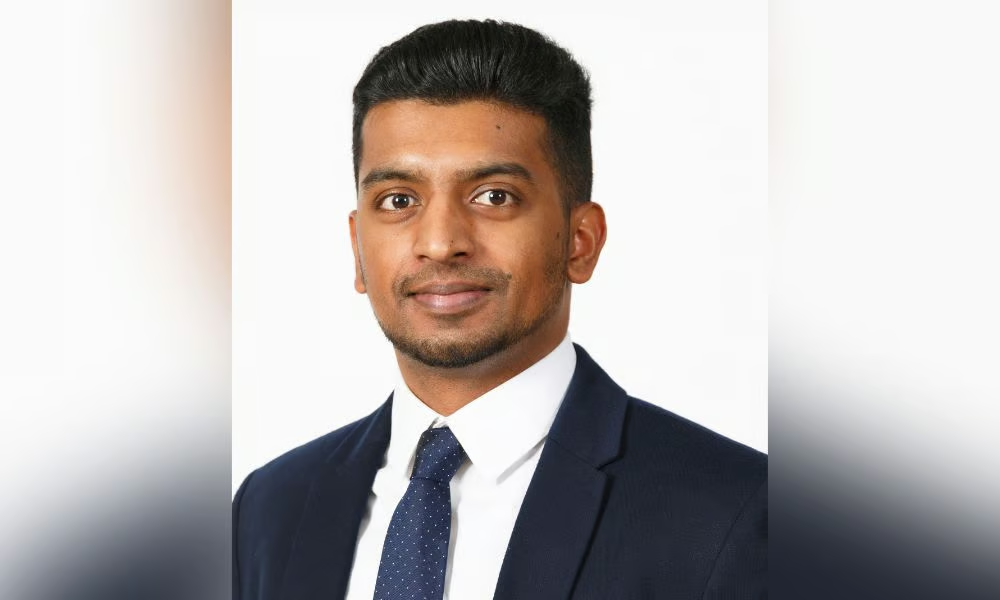 For Nirujan Kanagasingam, taking home the ETF Innovator of the Year Award at the Ninth Wealth Professional Awards last month was the honour of a lifetime. But it's not just that personal win he's celebrating.
"The award would not have meant as much without CI Global Asset Management's win for ETF Provider of the Year as well," Kanagasingam, VP and head of ETF Strategy at CI GAM, told Wealth Professional in a recent interview. "I think it really is a team win and a recognition of the hard work from so many people here at CI."
CI GAM's history as an ETF provider began in 2015 with the acquisition of First Asset, a small challenger in the Canadian ETF space. Since then, it's expanded its footprint to become the country's fifth-largest ETF issuer by assets – with nearly $19 billion in AUM within its ETFs, it's the only independent Canadian asset manager among the top five – and Kanagasingam has had a front row seat to that growth.
"Part of this is really rebranding several of our brands under one unified CI Global Asset Management banner," he explained. "This has really allowed us to make our ETF lineup a lot clearer, simpler, and more integrated to adapt to the changing needs of a lot of investors and advisors."
Simplifying while expanding
Even as the firm simplified by unifying its shelf of brands, it introduced numerous innovations to help investors to ultimately meet their investment goals. As a large global investment manager, the firm's capabilities include not just its own world-class investment management team, but also partnerships with sub-advisors and choice index providers.
"I think ETFs have become so popular because they made so many asset classes, like commodities and fixed income, more accessible and inter-tradable," Kanagasingam says. "The more we can simplify and make things more convenient for investors, the better the results and outcomes they can have."
To stand apart from the competition, he says CI GAM has an expansive product shelf that includes low-cost beta solutions, traditional active strategies, smart beta, covered-call strategies, liquid alts, thematic strategies, asset-allocation strategies, and crypto ETFs. Over the last year, it also launched Canada's first-ever broad commodity ETF in partnership with Auspice Capital, a Calgary-based specialist investment manager.
"We're currently among the largest liquid-alt providers within the Canadian ETF space," Kanagasingam said. "We were also one of the first providers to really step into the crypto side."
Finding an edge in education
Despite ETFs having been in existence for over 30 years, he said the firm still receives a considerable number of advisor inquiries related to ETF trading, and how to use ETFs in portfolios. For Kanagasingam, the shift from seeing ETFs as a substitute to other investment vehicles, to seeing them as complementary, is the most exciting development.
Against a backdrop of growing demand for ETF education, CI held its very first ETF symposium across five cities in Canada, which brought together leading portfolio managers and strategists to help further advance advisors' adoption of ETFs. After the positive feedback and attendance from its inaugural event, Kanagasingam said CI is looking to hold the symposium on an annual basis.
"We're seeing increased adoption of ETFs from MFDA-licensed advisors," he said. "We believe the consolidation of IIROC and the MFDA is going to lead to a new wave of demand for ETFs, and new demand for ETF education – it might not happen this year or next year, but over the next several years as more and more advisors start adopting ETFs into portfolios. As an ETF issuer, we have to be armed and ready for that."
As investors grow increasingly sophisticated and comfortable using ETFs in their portfolios, there's rising pressure for advisors to keep their knowledge of ETFs updated. For CI, that means keeping up the important work of ETF education, as well as developing products continuously to meet the ever-evolving needs of Canadian investment professionals and their clients.
"We're excited to see the ETF industry grow, because we want the entire pie to grow," Kanagasingam says.
"Ultimately, we want to be the go-to ETF provider for all investors' needs, regardless of the strategy they're looking for … Winning these awards was a good testament to the hard work the team has done. It feels like validation, but there's still a long way to go."