Horizons ETFs CEO on the market crash, staying nimble and innovative, and attracting clients through the COVID crisis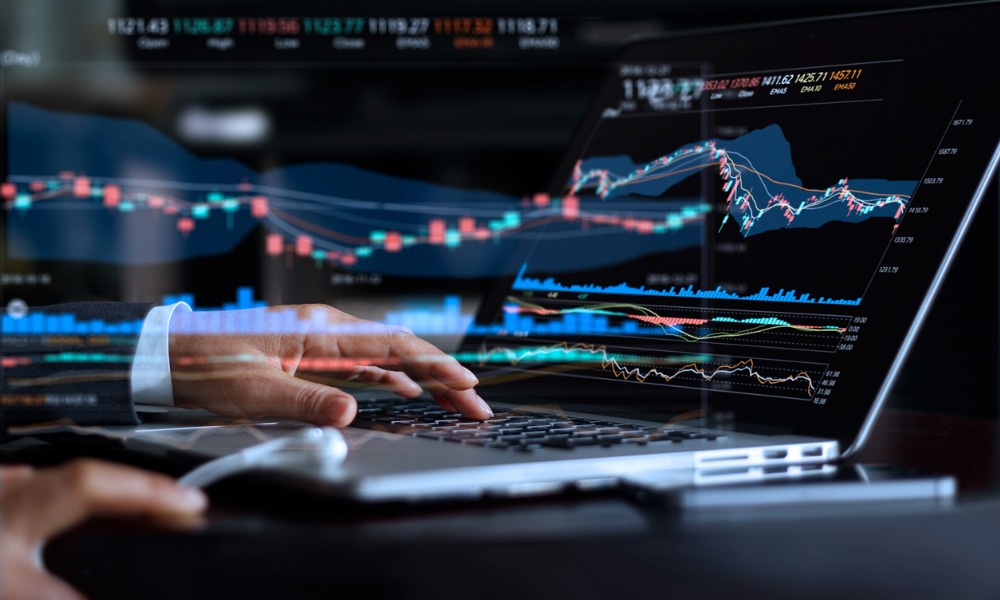 Last year was a testing one for investors but Horizons ETFs stood tall and enjoyed a landmark year.
In 2020, its assets under management grew $5.8 billion, representing a 56% growth in asset flows. The ETF provider also made headlines with a number of eye-catching launches, including the Horizons S&P/TSX Capped Composite Index ETF, which was the largest Canadian ETF launch ever with $1 billion in AUM. To cap off a fine year, Horizons ETFs was named Fund Provider of the Year at the recent WP Awards ceremony.
They've kept that momentum going in 2021, launching the world's first psychedelics ETF, the Horizons Psychedelic Stock Index ETF, and the world's first inverse Bitcoin ETF, the BetaPro Inverse Bitcoin ETF.
CEO Steve Hawkins talked to WP about the highs of 2020 and the lasting effects of the March market crash.
What was the best achievement of the year for Horizons ETFs?
We effectively finished tied for second in net new sales in 2020 out of all ETF providers [in Canada]. And up until June 29, Horizons was leading all ETF providers in sales. It was really nice to be a complete independent, compared to all of the big asset managers and bank channels, and have so much organic growth rather than it coming from external third party sales, and be at the top of the leaderboard.
How have you managed to connect with investors?
We went through a very big reorg in 2019 when we did the corporate class [restructure]. There was a lot of hesitation and a lot of client hand-holding through all the tax issues. But the fact that we adapted so quickly, completely changed the structure, were innovative, nimble, and effectively communicated with our clients throughout the entire process, instilled a lot of confidence in clients.
We had very few clients leave us, and we have hundreds of thousands of Canadian investors that are with us in our ETFs. Our reorg at the end of 2019 really helped to resonate with a lot of clients in 2020, and gave us the ability to bring in new clients.
Which of your 2020 product launches stand out?
Probably our broad-based index, the S&P/TSX Capped Composite Index ETF; it was the largest ETF offering in North American history when we launched it with a billion dollars of seed capital. This was completely unprecedented and unheard of in the ETF industry. Typically you launch ETFs with $2 million or $5 million, and we launched an ETF with a billion dollars of AUM in it! That really jumps right off the page and highlights the confidence that our partners have in working with us.
It was not a great time, either. We launched in February of last year, right before COVID hit and the market crisis. There are a couple of other product providers who have that same product already but ours is slightly cheaper than our competitors, and to be able to bring it out with such size and activity right out of the gate was a big thing.
What has the pandemic taught you about the ETF industry?
It was really about the empowerment of the Canadian end investor. The opening of new self-directed client accounts was 400% greater last year than in any other previous year, so reaching out to that investment community and bringing products to market for them was very important.
There are clients who have money with their broker but now they're working from home, have more time and have started doing some trading on their own. ETFs allow that empowerment to happen through the ease of trading and the knowledge that ETFs can help distil into an investor who doesn't want to risk all of their money or capital or make a bet on one individual stock. [Last year] was really about staying in tune with the self-directed investor, not just the retail advisor.
What excites you about the next 12 months?
For us, it's really about continuing to stay innovative, nimble, and media friendly; those are key things that we have always brought to the marketplace. We are launching three new thematic ETFs this week, and we probably have somewhere around 10 new ETF launches after that still to happen this year.
In the U.S., thematic ETFs absolutely took off but they didn't really take off to the same degree in Canada. And in Europe, ESG has really taken off but not even come close to taking off in the U.S. although there is more interest in Canada. As a Canadian ETF provider, we have to look to those markets from a forward-looking perspective to think about what's going to be important for our marketplace.
What do think the legacy of the March, 2020 crash will be?
The investor confidence in the markets really collapsed. When you see the largest fixed income fund in the US trading at a 5% discount to NAV, that's just something we've never heard of in the existence of ETFs and mutual funds for 25 years plus.
It was like shattered glass, and everybody just fell through the floor. But the governments stepped in so very quickly after that to support our financial system, recognizing that investor confidence had basically completely evaporated, and the market had gone no bid. The governments coming in provided that level of support and security, and were able to bring back that confidence so very quickly. The one thing [President Donald] Trump did right in his four-year tenure was help support the financial markets. It's shocking to say that he did something right, but I believe he did that one thing.
For the investor community, unfortunately sometimes they forget too easily and don't learn anything from these [type of] events. There were many important lessons that investors should have learned, the biggest being stay the course and listen to your investment advisor. If you sold, waited, and were in cash, you are in so much worse off a position than if you had just hid in the closet, close your eyes and not changed anything in your portfolio.