Company is 'modernizing its approach' for clients' evolving portfolios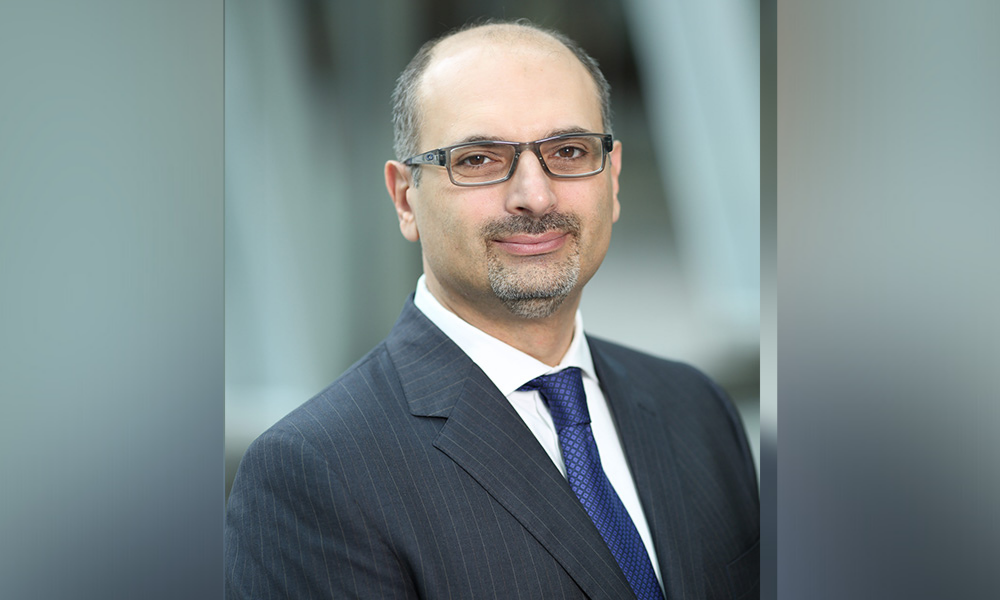 Invesco is refocusing its strategy and products for the Canadian market, and has rolled out two significant changes recently, with more to come as it seeks to achieve 'outsized growth' here.
"We're incredibly excited about the work we've been doing over the last number of months," Pat Chiefalo, Senior Vice-President and Head of ETFs and Index Strategies for Canada, told Wealth Professional, noting the company now is "north of $4 billion in assets under management" for its Canadian ETF business.
"We've spent a lot of time really refocusing our efforts on what we want to represent and be in the Canadian marketplace. We have so much to offer as a global firm. The group really wanted to make sure it had the right products, strategy, and approach to make us incredibly relevant in the space and incredibly relevant to clients when it comes to ETFs.
"We have aspirations to grow a lot faster than we have in the past," he said, noting it has added four people to its team, so it now has 10, though many others support it. "We're trying to bring in more to help us leverage and grow faster in the Canadian space and deliver what I think are critical tools to Canadian investors."
Invesco's been focusing on its strategy and how to provide ETFs for Canadian investors.
"We have a number of great products, but we wanted to focus our efforts, modernize our suites, and really think about where investors are going to need help and support from a portfolio, product, and servicing standpoint over the next five to 10 years and position ourselves to accomplish that," said Chiefalo.
Invesco has been in the market with ESG products for several years, but he said, "the market for ESGs is incredibly fast moving, very dynamic, and very important to keep on top of".
So, it began to look at its business and product in March 2021, when he came from BlackRock, and took a significant step on January 20 this year, when it launched the initial part of its first pillar, an expanded Canadian ETF line-up with eight new ESG ETFs. Five include a series of Canadian hedged units and seven of them will track ESG indices from S&P Dow Jones Indices. The funds add a variety of ESG opportunities and several markets to the five ESG ETFs that Invesco had in Canada before the launch.
"We think it's early days in the ESG market and it's going to become critical," he said, noting that investors now can leverage these to build the ESG allocations in their portfolios. "We really wanted to bring products to market that address the risks, much better than any other product to date, as we don't believe they do it as effectively."
Chiefalo noted this launch built on the product launch Invesco did last year with its second pillar, an innovation suite, where it partnered with NASDAQ to gain exposure to companies that would appeal to investors seeking growth in returns because of innovation disruption.
"Given our relationship with NASDAQ products, we have a number of different innovative and disruptive companies in one portfolio," he said. "We believe these products are really like our ESGs, important building blocks."
Invesco is also offering equal weight products as the third pillar in that combination.
"Our goal is to modernize our approach," he said, "and think about where Canadian investors have the most need, where there's demand for exposures and critical aspects of their portfolio. Portfolios are evolving, so we want to make sure we are there and relevant. We're providing not only the products, but the service that investors are looking for to ensure that they can deliver on the goals they're looking to achieve or meet their clients' goals."
"Any market that sees the kind of growth that ETFs have experienced in Canada is going to be ultra-competitive," he said, "and the ETF market has always been this way. That's why it's super critical that we think about everything we do, not only around product, but around education, portfolio analysis, and client partnership. All of these things are critical for us to achieve the results, which are less focused on thinking about what others are doing and extremely focused on how we service our clients and help them achieve their goals."
"Our goal is to achieve outsized growth in the market," said Chiefalo. "There's always more that we're looking to do. As the market evolves, we will certainly address that with additional resources and products."