Generosity to the average person underpins this provider's fund and philanthropy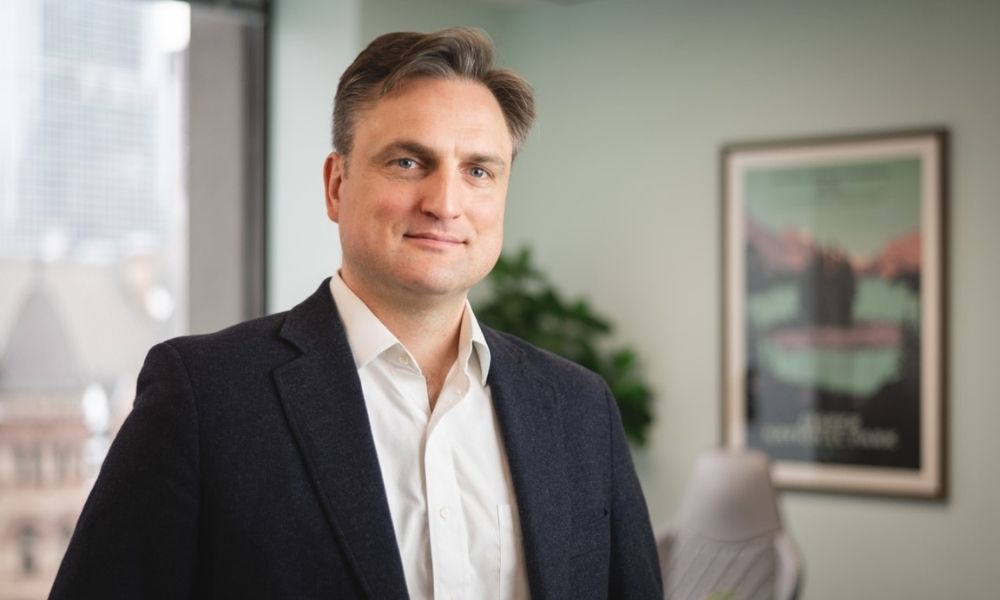 Myron Genyk, the CEO and co-founder of Evermore Capital Inc., has a propensity to help. First, he launched the Evermore Retirement ETFs in February to provide target-date funds for average investors, which advisors can also capitalize on for their clients.
Then, he recently announced that he was donating the first three months of his funds' management fee to help Ukraine, where he still has family, some who have returned to help.
"We launched our suite of Evermore retirement ETFs in February and they're performing exactly as they should," Genyk told Wealth Professional. "We're happy with the performance of the fund and we have seen some inflows into it, not as much as we would have expected to see at the end of the RRSP season, but the war in Ukraine seemed to take the attention away from RRSP deadlines.
"In a normal year, a lot of the financial media are talking about the RRSP deadlines coming up, and how you're invested. But, rightly, this year, the media was focused on the increase of oil prices, inflation, inflationary prices, and the war."
Genyk understands because his grandparents emigrated from Ukraine to Canada after World War II. Four of his grandmother's seven siblings remained there while the rest came to North America. So, both he and his wife still have extended family there. Some have fled and some have refused to leave. One female cousin took her children to Poland a week ago and then returned because she's a gynaecologist and she told him on Facebook that people need her.
Even though the RRSP season didn't get as much coverage as in a normal year, Genyk noted that his funds now contain $11 million. So, he's giving his 0.35% management fee for three months to Ukraine. That amounts to $10,000 at the fund's current asset level. He's donating half to the Red Cross and half to the Canadian-Ukraine Foundation.
Giving seems to be in his nature because he started the target-date funds to provide individual investors with the same benefits that some group plans have.
"These are the first target-date ETFs in Canada, and I believe they're the only target-date ETFs in the world," said Genyk. "So, what we're providing to Canadians allows all of them now to have access to a low-fee, goal-based, one-ticket retirement solution that has previously been inaccessible to most.
"If you work for an employer, you can get target-date funds right now in one of two ways. If you work at a larger employer that has a pension plan, some of them have matching programs where, if you take part of your pay cheque and put it into an RSP, they might match that, and then you might be able to access a target-date pooled fund that way. But, that is generally only available to employees of larger corporations.
"The other way that you can get access to one of these target date retirement funds is through mutual funds, but the average fee on these products is 2.05% which, in my opinion, is too high. So, what we're offering comes in at more than 75% lower. In the long-run, that differential will save Canadians who contribute regularly potentially hundreds of thousands of dollars."
Evermore is offering eight funds with 2025 to 2060 target-dates, available in five-year increments. So, clients can buy them according to their retirement dates and have different asset allocations.
"The further out, the more exposure they have to equities and, over time, the amount of exposure to equities decreases and the amount of bonds increases," said Genyk. "That's because younger people can, and should, take on more risk, and, in the very long-run, measured over decades, stocks return and have pretty good returns.
"But, older folks need more portfolio stability. So, that's why there's a higher allocation to bonds later. What we're doing is providing that glide path that changes asset allocation over time, and that's something currently not available in any ETF. That's what makes a target-date ETF distinct. It has this asset allocation that changes over time to match the investor's risk."
Genyk said he launched this product because he found a gap in the market. But, it fits with his helping nature since, long before he launched the funds, he'd often advise friends and family how to deal with their finances and realized that they didn't have the same options as some others.
That nature also speaks to why he's being so generous in allocating his management fee to his now-battered ancestral homeland, too.