Evermore Capital, which launched new target-date ETF series just before invasion, to donate 100% of revenue to help Ukrainians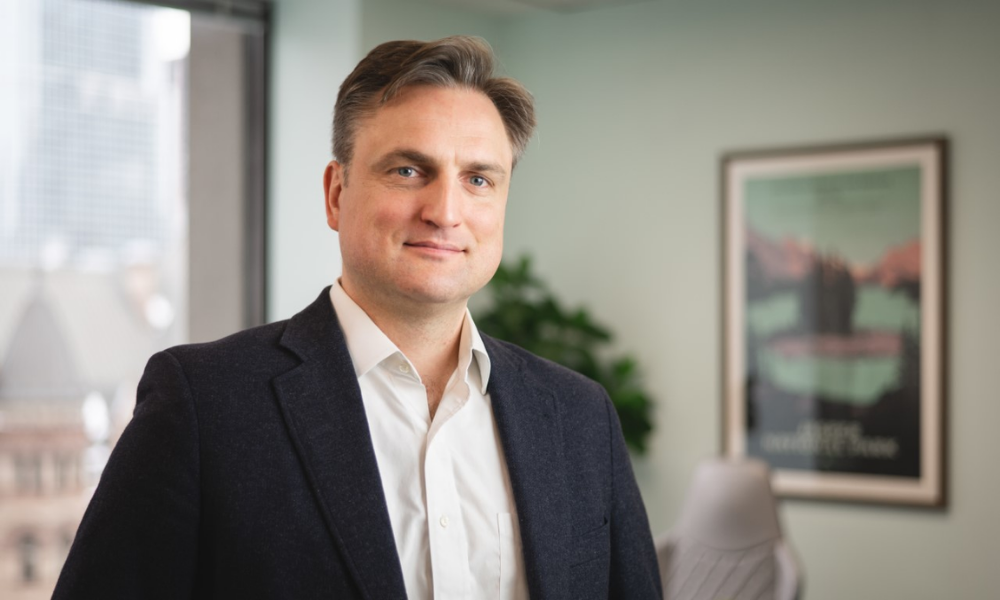 When Russia invaded Ukraine two weeks ago, Myron Genyk, CEO and co-founder of Evermore Capital Inc., was shaken, but he's now found a way to offer support to his ancestral home.
"Hundreds of thousands of families are struggling to flee Ukraine, and there are many more who simply can't," he said while making his funding announcement at the Neo Exchange Inc. event for his new Evermore Retirement ETFs yesterday. "As a proud Ukrainian-Canadian, I know that it is our responsibility as Canadian entrepreneurs and leaders to support all Ukrainians in any way we can."
Evermore, a new Canadian asset management company that just launched its first target-date ETFs in February now has announced that it's going to donate 100 per cent of its revenue from March through May to assist the humanitarian efforts in Ukraine. It will support the Canadian Red Cross Ukraine Humanitarian Crisis Appeal and the Ukraine Humanitarian Appeal of the Ukraine Canadian Congress – Canada-Ukraine Foundation.
Genyk, whose grandparents fled from Ukraine during World War II while his parents were babies, still has family overseas and cousins his age there. Men, aged 18 to 60, are conscripted to fight.
The war started a day after Evermore launched its first, and the only, target-date ETF series. Genyk noted that target date funds were only available to Canadians with group RRSP plans and pensions or high-fee mutual funds. He decided to offer them to make retirement saving more accessible to Canadians.
"It was a tough week. I'm not going to lie," he said. "We just launched on Wednesday, which was very exciting. But, then, waking up Thursday morning to the news that Russia had invaded was just absolutely horrific. I was supposed to do a bell ringing ceremony at Neo on Thursday morning, but I cancelled that as I just could not bring myself to celebrate, and Neo was great at accommodating."
Genyk, who has been actively involved in the Ukrainian-Canadian community throughout his life, had just visited Ukraine before the pandemic, but he's long felt connected to this piece of his ancestry.
After his job working in derivatives ended at the National Bank in 2016, he'd saved enough to take time off to fulfill a writing dream before taking up his new position at Blackrock. He returned to school and wrote a play, then hired the actors and musicians, and produced Breaking Bread: The Musical.
It's based on Lesia Chytra's unpublished novel, and is a coming-of-age story, set to Ukrainian folk music. It's about a girl who manages to survive the deliberate mass starvation of millions of Ukrainians in the 1930s Holodomor. Genyk mounted it in Toronto in November 2018 and had received Blackrock's blessing to mount it in Toronto again in 2020, just before the pandemic began,
"Because of the pandemic, we had to pull the plug, but I'd love to stage it again, especially today," he said. "It's so topical."
Genyk launched Evermore in June 2021 and is planning to bring more products to market.