Firm's president looks to future and assesses performances of its headline-making marijuana funds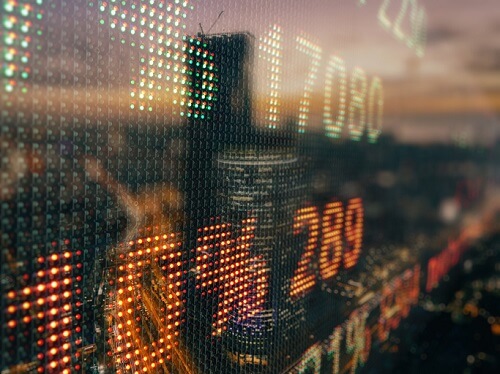 Horizons ETFs expects to launch up to 10 new products by the end of the year.
First off the conveyer belt will be a "cryptocurrency infrastructure-type product", which will be publicly filed soon, according to president and co-CEO Steve Hawkins.
The company looks set to ride the wave of their ground-breaking marijuana ETFs – the HMMJ ($767 million in assets) and HMJR ($13.7 million) – as they draft new investment vehicles for 2018.
Hawkins said that the blockchain technology is a game-changer and along with cryptocurrency something Horizons is actively getting into.
He said: "I think blockchain is a revolutionary technology and it will down the road be much more widely adopted. There are many investment opportunities in companies that are getting into the blockchain space.
"We launched a robotics and automation ETF in the fall because robotics, automation and AI are really a way of the future. I think blockchain is also a very strong theme where we are going to see a lot of global growth prospects.
"So I think marijuana is very important for future investments, robotics is very important for future investments. And I think blockchain, it's still in its infancy, but there are a lot of long-term growth prospects."
In the marijuana space, Hawkins said the newest of their ETFs, the small-cap focused HMJR, had a setback as the industry took stock following the government's admission it might not be able to get its act together in time to legalise recreational marijuana by the previously set July 1 date.
But he believes the general feedback to HMJR has been good and the industry is going only one way - up.
He said: "The people who know the industry well have only given us positive comments with respect to how the ETF is structured but the sector itself – and I believes it's a sector even though it's not an official S&P sector - is new and evolving.
"We are very happy with the space; we're very comfortable with where the ETF is. It's starting to pick up steam after it had a little bit of an initial setback from a performance perspective, but the whole industry did.
"We're starting to see things pick up again and from an activity perspective, HMMJ has continued to trade in the multi-millions of traffic volume every single day and HMJR is in its infancy as well.
"So we're going to see things pick up. We're happy to be the leader in the space and bringing something innovative to the marketplace is very important to us, and that's why we created HMJR."
Yesterday, Edmonton-based Aurora Cannabis Inc won the necessary support for its takeover of CanniMed Therapeutics Inc for $1.23 billion in what will be the largest marijuana business deal yet.
Hawkins said consolidation in the space is important and a major factor behind Horizons' bullishness on the future of the industry.
He said: "One of the reasons we are very optimistic on this space generally is the prospects of big pharma, big tobacco, big alcohol wanting to get into this new and exciting field.
"The fact that some of the bigger companies like Aurora are buying CanniMed ahead of time I think is inevitable and I think eventually we are going to see some of the bigger companies taken out."
He added: "People either want to grow organically – no pun intended with respect to marijuana – or grow by acquisition. And the bigger companies probably know the smaller companies very, very well from an operation perspective and they see great economies of scale that can help their business then they probably have the knowledge and background to act first."